In response to the coronavirus pandemic, the council has implemented a number of trial measures to ensure shoppers can safely visit the town's businesses and amenities. Some of the initial actions taken within Chepstow have included closing off the High Street, publicity encouraging people to local businesses, and the provision of banners and planters to improve the appearance of the town centre.
We have sought to respond to feedback to improve the trial measures, for example increasing the provision of disabled person parking bays. Chepstow Town Council has provided additional banners advertising that the town is open for business as usual, as well as extra planters and has been maintaining the traffic management signs as well as watering all the plants throughout the town.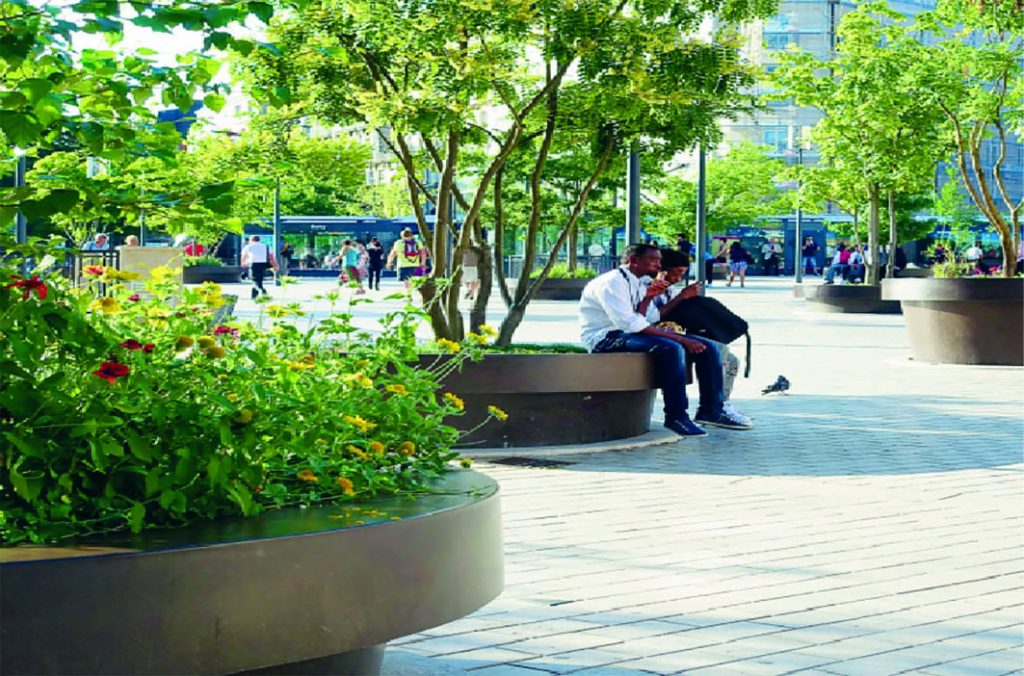 The council is now implementing a further range of temporary trial measures, to seek to further enhance the town centre environment. These proposals seek to reduce traffic speeds and improve connectivity between High Street and St Mary's Street. They are planned to commence in late March and will continue to mid-April. These works (see plan below) involve extending Beaufort Square, by narrowing down Station Road and providing a raised plateau to replace the existing signal crossing. This will better mirror how pedestrians currently cross the road in this area and will make the town more pedestrian friendly. The work will use surplus high quality materials used on the original High Street scheme. In addition, lining and planters will be used at the Town Arch to define the carriageway and allow the removal of the existing red and white traffic barriers.
Temporary street furniture and planters will be placed to best accommodate the Sunday Market. We will be working with the contractor to minimise disruption to the town.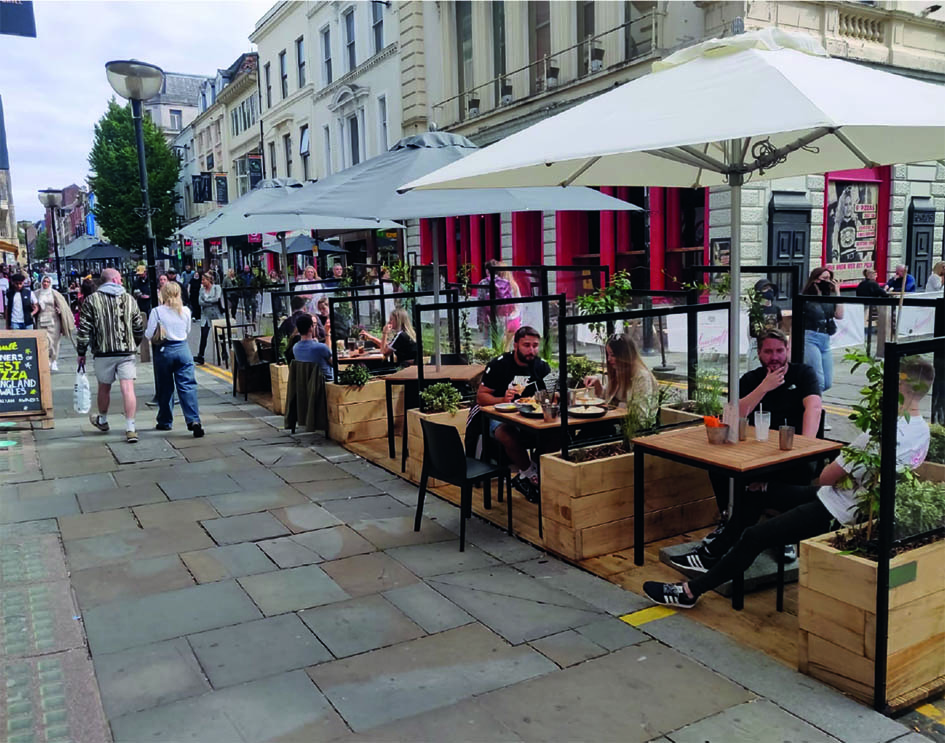 Longer term decisions on the town centre and traffic arrangements will only be made after full consultation with the wider community and approval by Monmouthshire County Council's Cabinet. The works described above have been designed so that should the decision be made to revert back to the pre-COVID traffic arrangements, two-way traffic can be reinstated.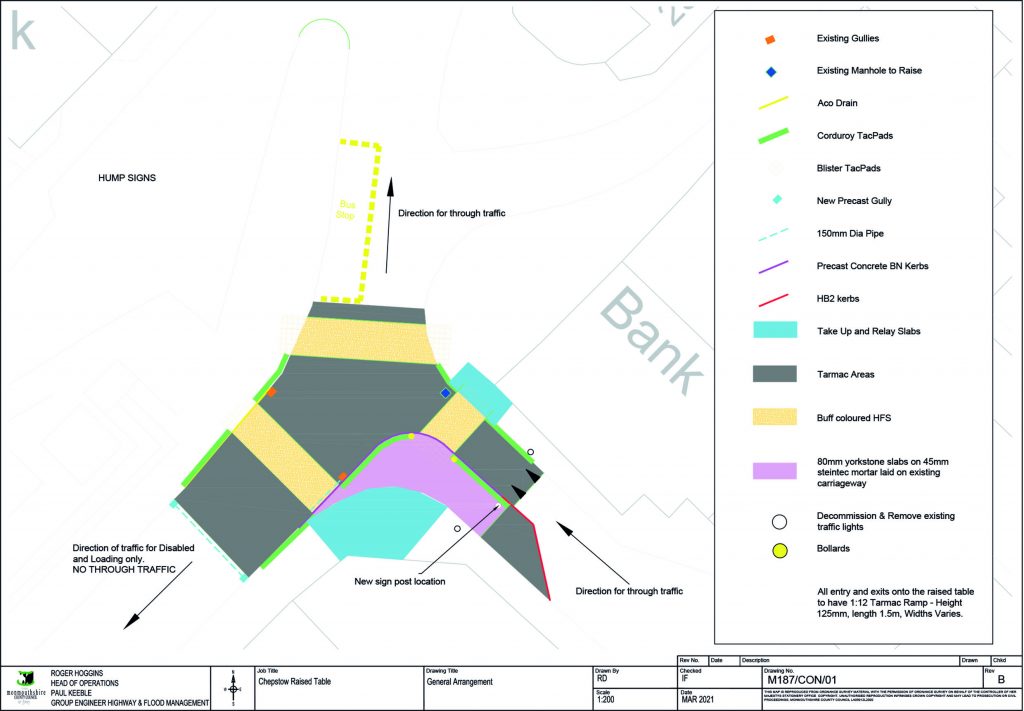 Plans & Documents