Help keep Monmouthshire safe
Until we have a vaccine or treatment for COVID-19, we need to stop the spread of coronavirus by testing and contact tracing.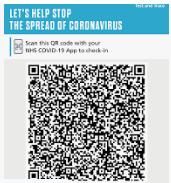 The NHS COVID-19 app is an important part of our Test Trace Protect programme to control the spread of Covid-19. The app will be used, alongside traditional contact tracing, to notify users if they come into contact with someone who later tests positive for coronavirus.
The app allows people to report symptoms, order a coronavirus test, check in to venues by scanning a QR code and it helps the NHS trace individuals that may have coronavirus.
The app will help the NHS understand if the virus is spreading in a particular area, and so local authorities can respond quickly to stop it spreading further and save lives.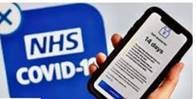 The app does this while protecting a user's anonymity. Nobody, including the government, will know who or where a particular user is.
The app is available for download from the Apple app store or Google Play store.
By downloading and using the app, you can help keep your family and friends safe. The more people who use the app the greater our chances of reducing the spread of the virus.
For more information https://gov.wales/nhs-covid-19-app