In the approach to Christmas 2021 the Shop Local campaign has taken on a festive feeling, thanks to the involvement of Monmouthshire's independent businesses, local schools and residents. Some of the county's primary schools have been working on Shop Local posters, which will soon be on display in our towns. Check back here for an update soon!
In the meantime, here's a bit of Christmas magic from the pupils of Llandogo and Kymin View Primary schools:
A few of the many reasons to Shop Local this Christmas -Part 1: Abergavenny
Faces of Monmouthshire
Check out our Faces of Monmouthshire campaign, which features some of the county's business owners who explain why shopping locally makes a huge difference.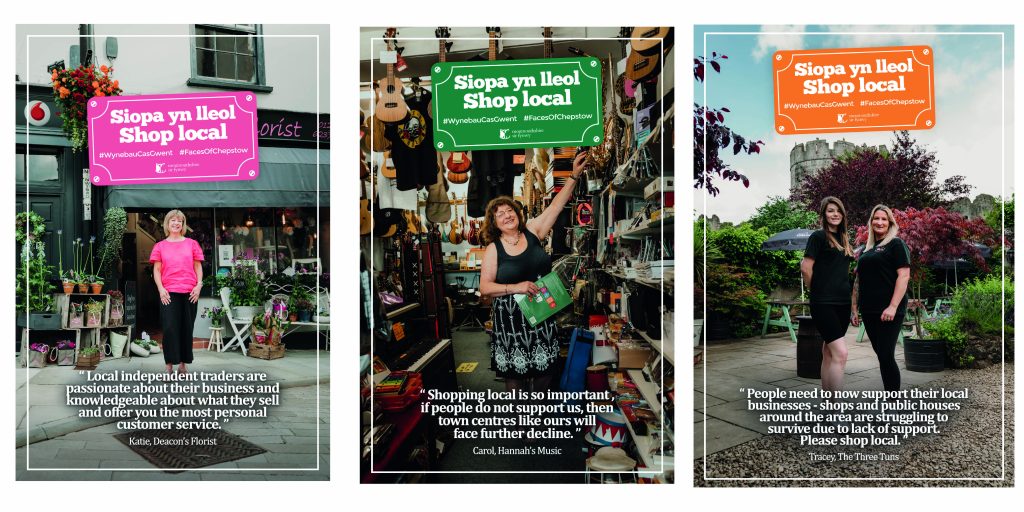 Why Shop Local?
Monmouthshire's towns and villages need support more than ever following the impact of the COVID-19 pandemic. A fundamental part of this support is what we can all do to help local businesses. This means shopping locally whenever possible.
So many local businesses – including shops, cafés, pubs, garden centres, tradespeople, gyms, hair salons, amongst so many others – are run by local people. Every pound you spend goes towards supporting the local family behind that business and helps protect the jobs of local people.
On these pages, we'll have information for visitors to towns, for shoppers and for businesses. Under Changes in Your Town you can find out what has been done to make shopping safer, social distancing measures, parking changes, new parkletts (pavement extensions that provide space for extra amenities, such as tables and chairs), and much more.
Please keep social distancing, sanitising your hands and wearing a mask when in indoor public spaces. Look for the Shop Local signs on your high street, and keep an eye on our social media channels for our posts that will highlight some of the county's amazing businesses and places to visit. Find us on Twitter, Instagram and Facebook under @MonmouthshireCC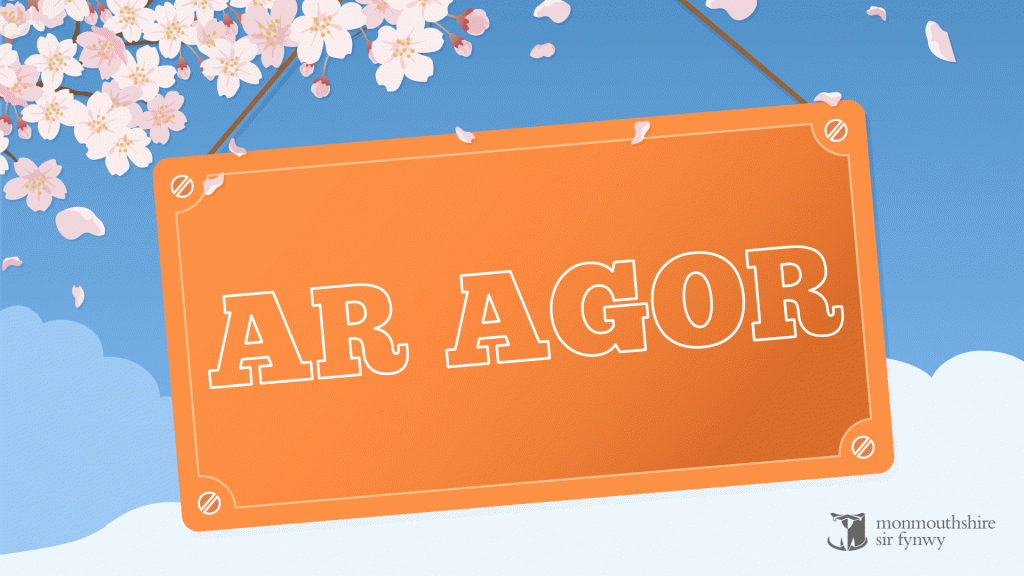 Show your support for the Shop Local campaign
If you'd like to join the Shop Local campaign you can now download a collection of posters, banners and social media assets (such a Facebook and Twitter page top images), all branded with the summery Shop Local design.
Please feel free to use these files (all available below) on your social media pages, on the windows of your business… anywhere you can, to show your support of the Shop Local, Shop Monmouthshire message and to help encourage everyone to support local business.
If you have specific requests for artwork we will do our best to help – simply email communications@monmouthshire.gov.uk with the subject line 'Shop Local artwork' with any queries or requests.
Shop Local Downloads