My Monmouthshire is a way of communicating with the Council by providing online access and an app to enable 24/7 self-service access. The app is an easy way to quickly contact the council and enables people to report an incident using a photo or a video from their phone. For example, residents may report a pot hole, dog fouling or a broken street light by capturing details and automatically submitting them. The My Monmouthshire app also provides latest news updates from the council and features local service information such as waste collection days, job vacancies, bus timetables or school data.
All residents or anyone visiting Monmouthshire with smart phones are encouraged to download the app. To do so, visit your app store and simply download the My Monmouthshire app.
To sum up here's what it can do:
Easy way to find out information e.g. bus timetables
Quick way to get to other online services e.g. Parent Pay, pay your Council Tax
Provides a two way communication channel with Monmouthshire keeping up to date and in touch
View your account and what interactions you have had with the Council
Receive targeted emails on what you are interested in e.g. Events, Council news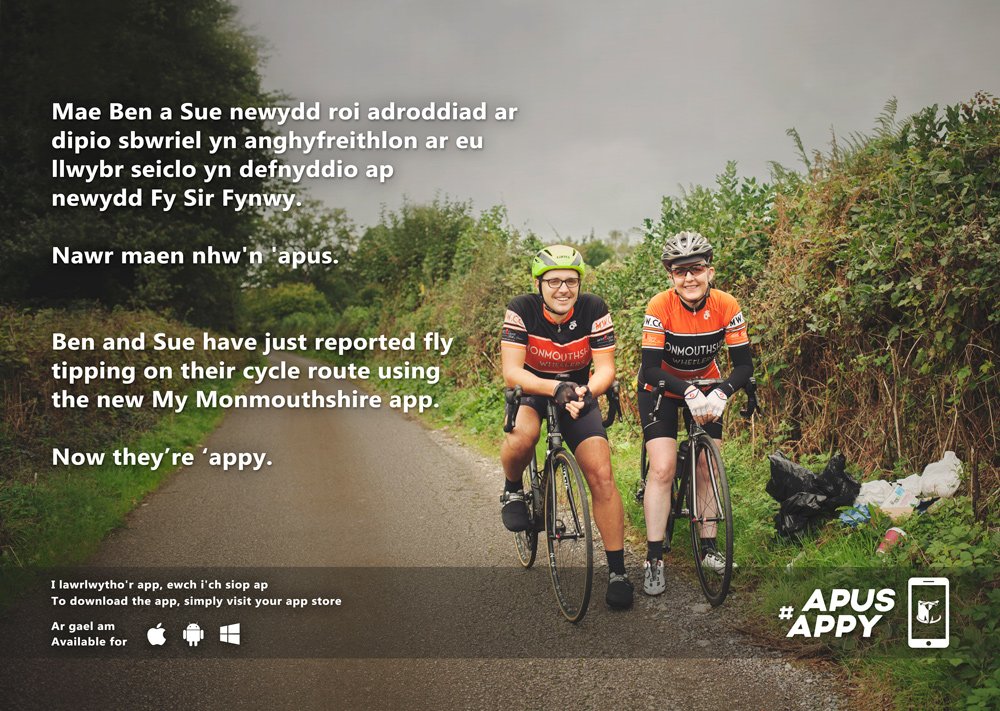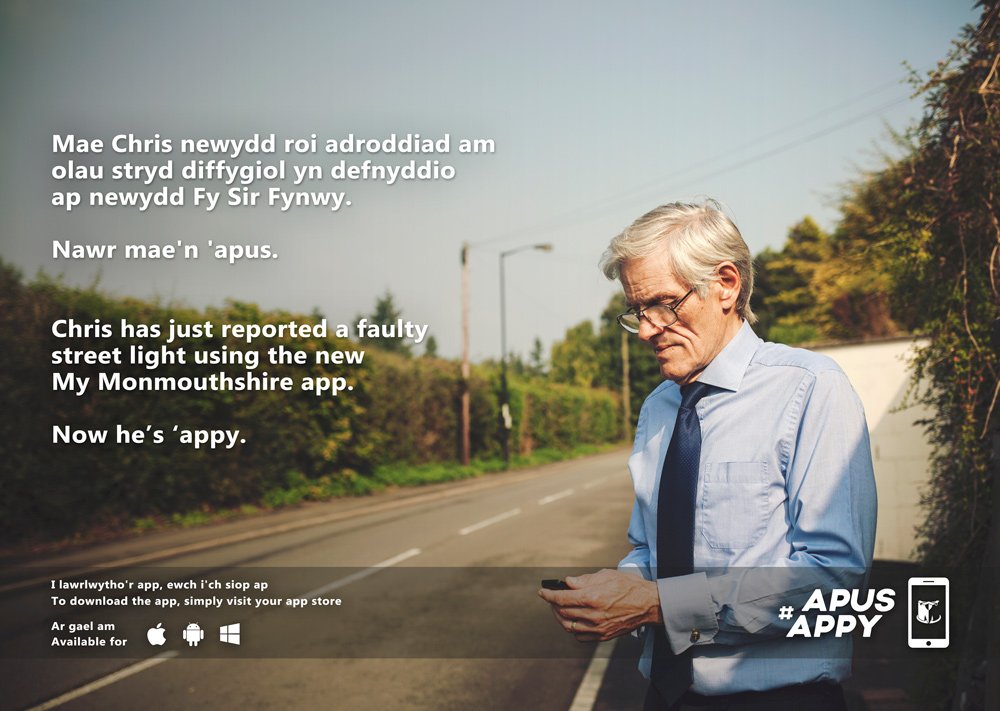 What's happened recently?
Did you know as a registered customer you can add notes to a service request you have sent to us. To find out how to add notes follow this link.
We have added several new forms recently:
Household Recycling Centre Bookings (Tips) – following feedback from residents we have made improvements to the online booking form so it's easier to use.
The customer portal has a new look, we're improved the look and feel.
The mobile app has been upgraded, it's now quicker and the look and feel has been improved
Community Hub Click & Collect – due to Covid-19 we launched an online booking form to reserve a slot at one of our community hubs to collect books
How you can help!
We are keen to hear what you think of the My Monmouthshire app, if you would like to send us your feedback then you can do so by completing this form.
If you wish to de-register your details from My Monmouthshire or wish to view our privacy policy, please view here