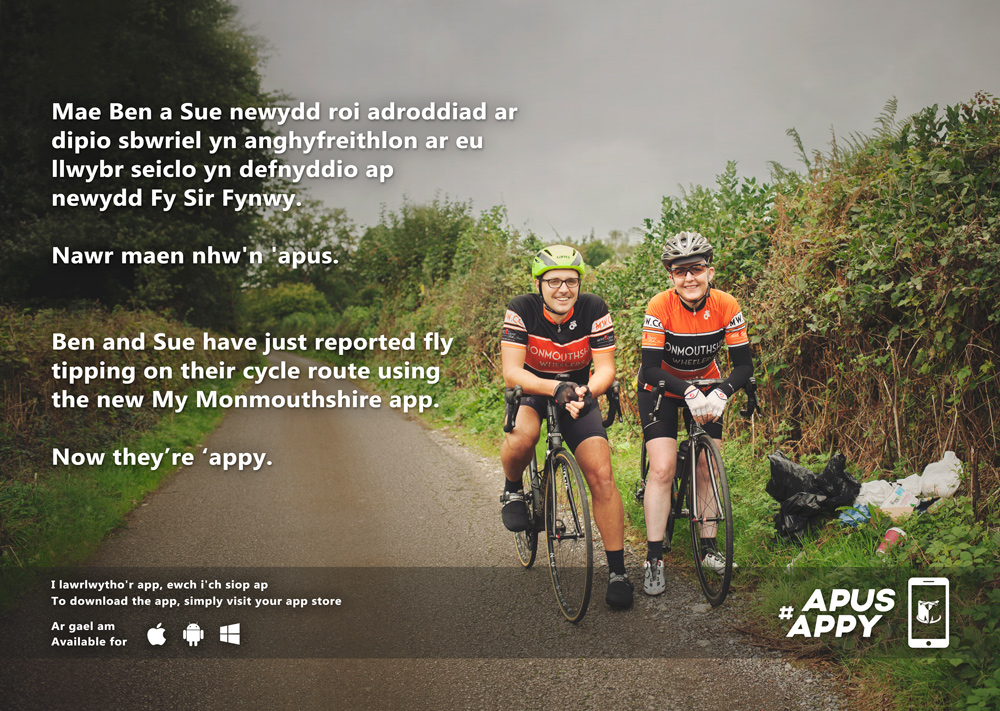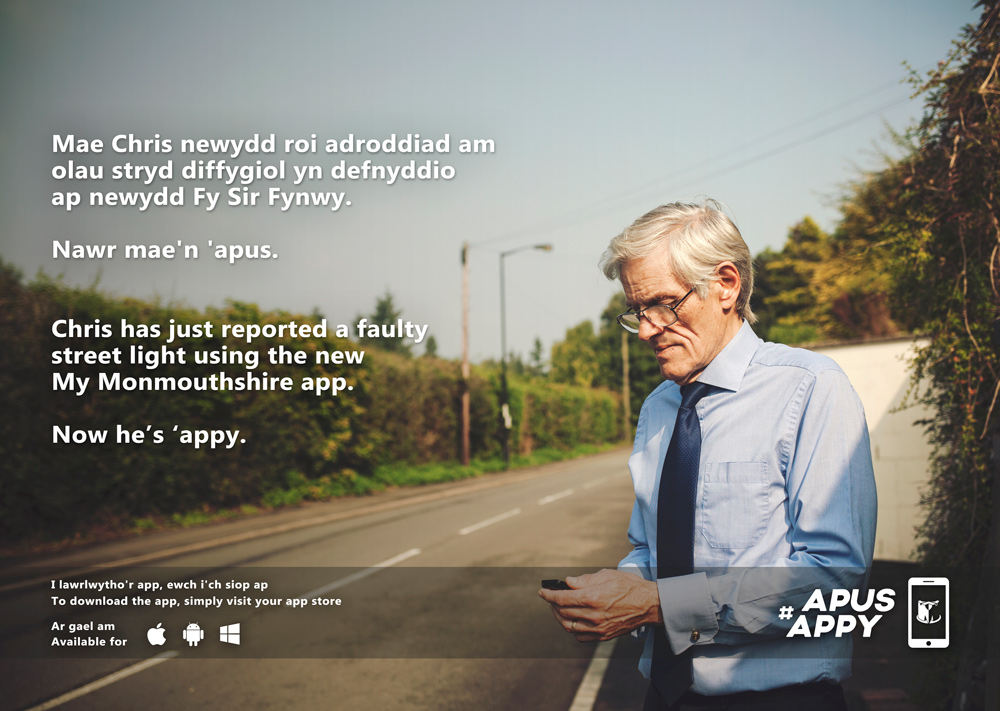 My Monmouthshire is a new way of communicating with customers by providing smartphone and web applications to enable self-service access. The app is an easy way to quickly contact the council and enables people to report an incident using a photo or a video from their phone. For example, residents may report a pot hole, dog fouling or a broken street light by capturing details and automatically submitting them. The My Monmouthshire app will also provide latest news updates from the council and features local service information such as waste collection days, job vacancies, bus timetables or school data.
All residents with smart phones are encouraged to download the app. To do so, visit your app store and simply download the My Monmouthshire app.
What's happened so far?
We're six months in and nearly 20,000 people have registered for our My Monmouthshire app.
So far up until April 2017, 23,000 forms have been submitted through My Monmouthshire.
We've recently made available more ways to contact us on My Monmouthshire with new forms like Sweeping & Cleaning, Planning Enforcement, Garden Waste, Our Monmouthshire and our Customer Satisfaction Survey.
We've sent regular emails to users subscribed to the various email groups, keeping them up to date on what matters to them.
What's happening next?
More ways in which you can contact us…
New forms to come under the Highways, Roads & Transport section which has been popular.
Tell Us form (contact us to provide your comments on the council).
Also, more ways to capture your feedback in wider areas of the council you may be interested in.
 You can report an issue anonymously, but by registering your details you can track the progress of your report and receive updates as it is processed.
If you've already registered using the My Monmouthshire app, currently available on Apple, Android and Windows devices, then you can use the same email and password to log-in.
We are keen to hear what you think of the My Monmouthshire app, if you would like to send us your feedback then you can do so by using the below form.