My Monmouthshire is a way of communicating with the Council by providing online access and an app to enable 24/7 self-service access. The app is an easy way to quickly contact the council and enables people to report an incident using a photo or a video from their phone. For example, residents may report a pot hole, dog fouling or a broken street light by capturing details and automatically submitting them. The My Monmouthshire app also provides latest news updates from the council and features local service information such as waste collection days, job vacancies, bus timetables or school data.
All residents or anyone visiting Monmouthshire with smart phones are encouraged to download the app. To do so, visit your app store and simply download the My Monmouthshire app.
To sum up here's what it can do:
Easy way to find out information e.g. bus timetables
Quick way to get to other online services e.g. Parent Pay, pay your Council Tax
Provides a two way communication channel with Monmouthshire keeping up to date and in touch
View your account and what interactions you have had with the Council
Receive targeted emails on what you are interested in e.g. Events, Council news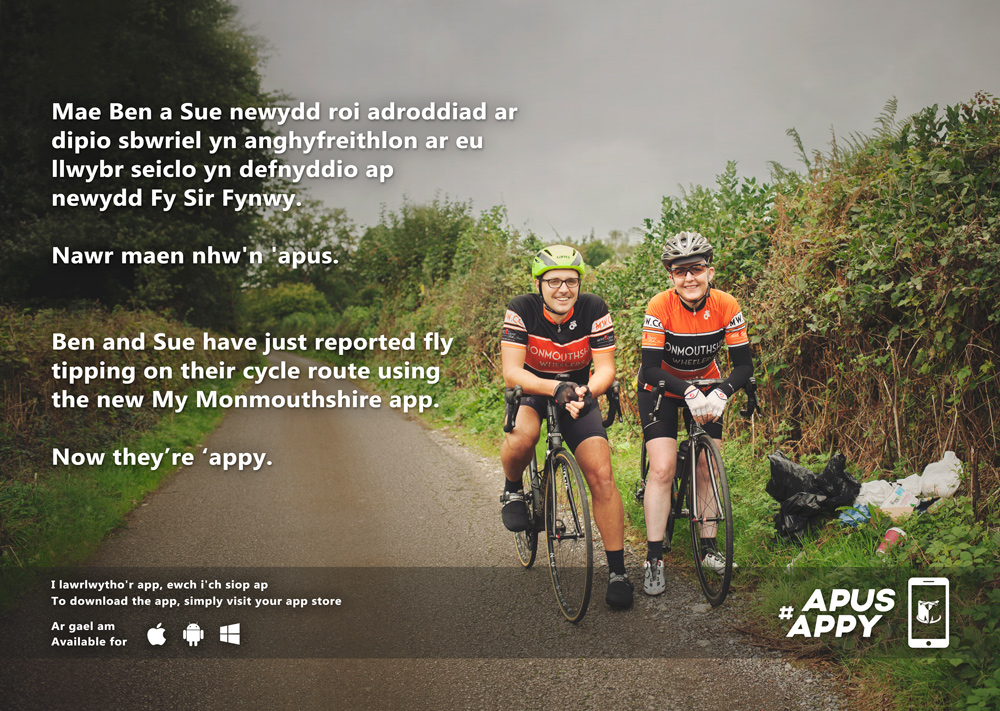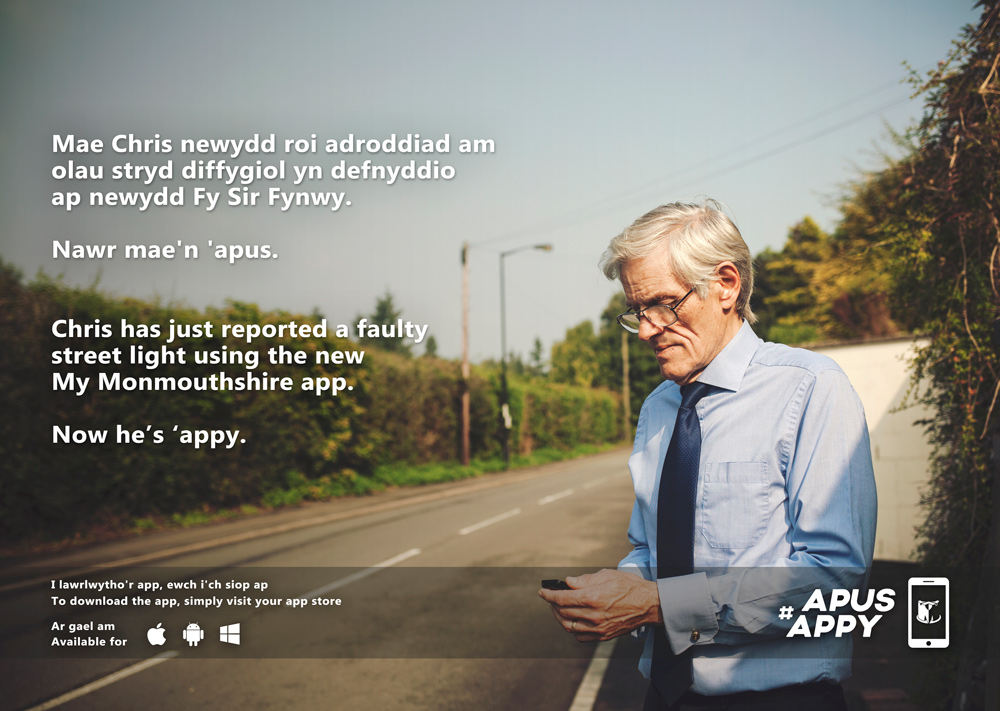 What's happened recently?
The Customer Portal on the website has been revamped and now includes information on our Privacy Policy.   There is also an improved search bar 'How can we help?' that has some FAQ's and links to the different forms. 
Several new forms have been added:
Recycling & Waste – requests for tip permits for one-off and annual visits

Transport & Parking – applications for resident and seasonal car park permits

Schools – applications for home to school transport

Housing – report an empty home

 
 Now that we have online application forms for home to school transport we are investigating how we can improve how children use our school bus passes
We are also improving other internal processes and the Flytipping forms are now being directed to and completed by our staff out in the field, with a response going back to our customer (if they have provided an email address).
How you can help!
We are looking for people who are would be willing to provide their feedback on new developments we have in the pipeline for My Monmouthshire. We have a user panel, who are helping us to make sure the forms are user friendly and are in a language that you understand.
If you would like to be part of the My Monmouthshire Customer User Panel please email DigitalProgrammeOffice@monmouthshire.gov.uk
If you've already registered using the My Monmouthshire app, currently available on Apple, Android and Windows devices, then you can use the same email and password to log-in.
 You can report an issue anonymously, but by registering your details you can track the progress of your report and receive updates as it is processed.
We are keen to hear what you think of the My Monmouthshire app, if you would like to send us your feedback then you can do so by clicking here.
FAQ's
It won't let me register on My Monmouthshire with my email address?
If the error message says 'This email address already exists' this could be that you have already registered with us or the customer services teams have registered you. To reset your password with that email address click the 'Forgot Password' button underneath the login screen.
How can I suggest improvements for My Monmouthshire?
We have a user panel and if anyone would like to join and help with future forms then contact  DigitalProgrammeOffice@monmouthshire.gov.uk or fill in the app feedback form.
I've tried copying the link into my bookmarks but it doesn't work, I get a message 'Oops something went wrong'
If you use the following link www.monmouthshire.mycouncilservices.com this will take you to right registration page.
I don't want to have to keep logging in via your website, why can't you have an option for me to stay logged on like other websites
If you download the app on your device via your appropriate store, then it will keep you logged in as long as you keep the app open.
I want to finish a form later but I'm half way through it. Can I do this?
Yes you can, look for the 'Save for later' button. If you are on the app this can be found by scrolling to the bottom of the form or if you are on the My Monmouthshire website it can be found along the top or bottom tool bar on the form.