We're continuing to make and adapt temporary changes to make Tintern safe for our communities and visitors to return and support our local shops and businesses. A fantastic marketing strategy is ongoing.
There is limited scope to widen footways because the road is already narrow in places, but the trial pavement widening at Abbey Mill has been a success and is therefore being made permanent. Works will commence on site on 10th April 2021 for approximately one week. The area to the front of the GP surgery will remain unchanged, because the initial trial widening in this location caused problems for the surgery and emergency services. The bus stop and patient parking in front of the GP surgery will be retained.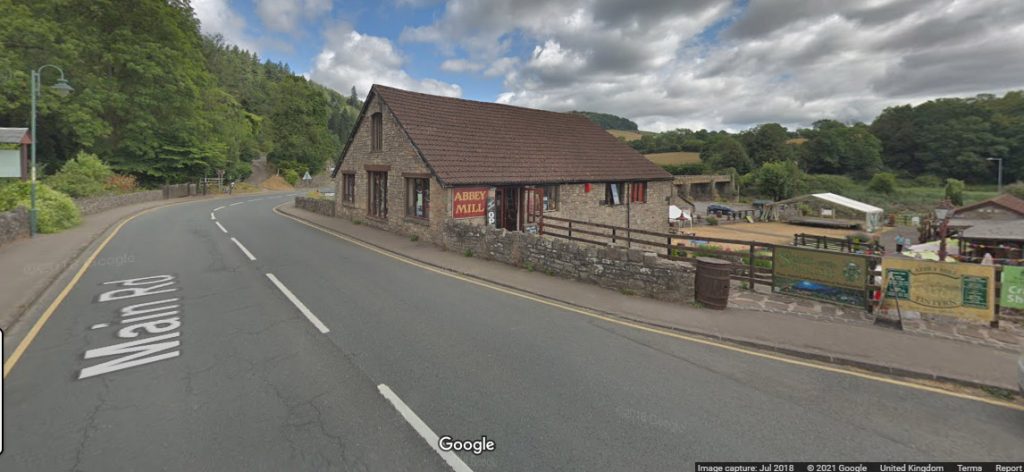 Between the Rose & Crown and the Wye Valley Hotel, footways have been cleared of overhanging vegetation and signage placed warning drivers of pedestrians in the road.
A 20mph zone has been introduced covering the whole of Tintern village, to create a safer environment for pedestrians and cyclists. Signage including additional flashing Speed Indicator Display signs has now been installed.
Significant rockface stabilisation works will commence on 6th April 2021 resulting in the full closure of the A466 between St Arvans and Tintern for approximately four weeks. A fully signed diversion* will be in place throughout.
We continue to welcome feedback on the trial measures and ideas for additional steps that could be taken. Given Tintern's popularity as a tourist destination, we're keen to provide a safe and welcoming environment for visitors and residents alike. Tintern is part of the new Wye Valley Villages Study** which aims to promote and enhance the environment in the Wye Valley villages.
*The full diversion plan is shown below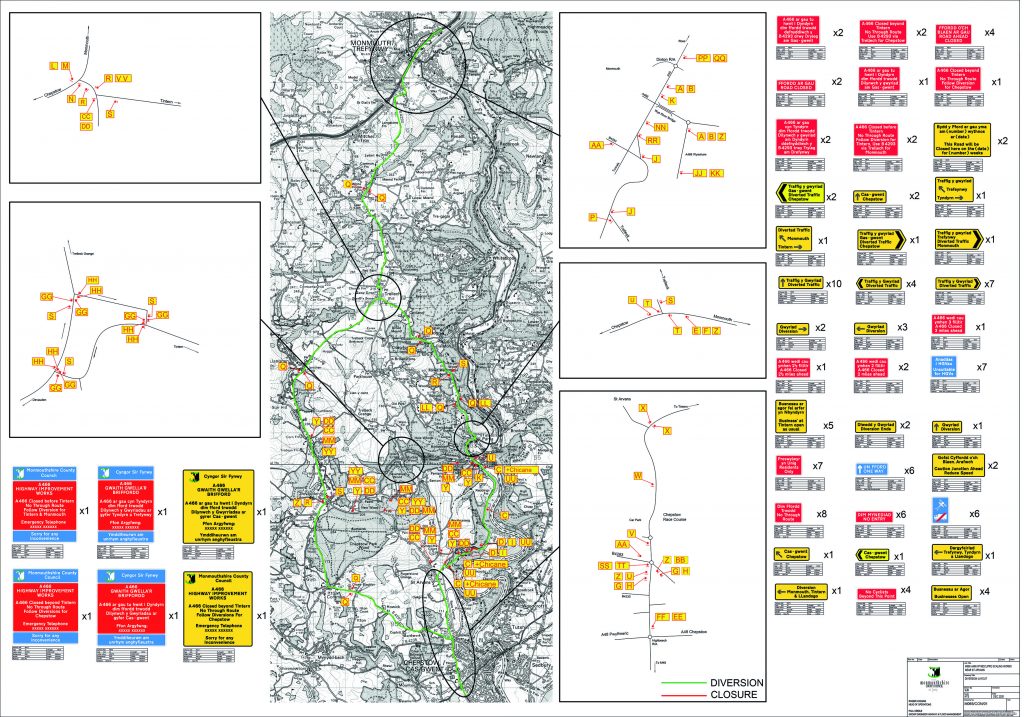 **More information will follow shortly regarding the Wye Valley Villages Study
9/4/21 For more updates regarding the current safety works on the A466 click here
Plans