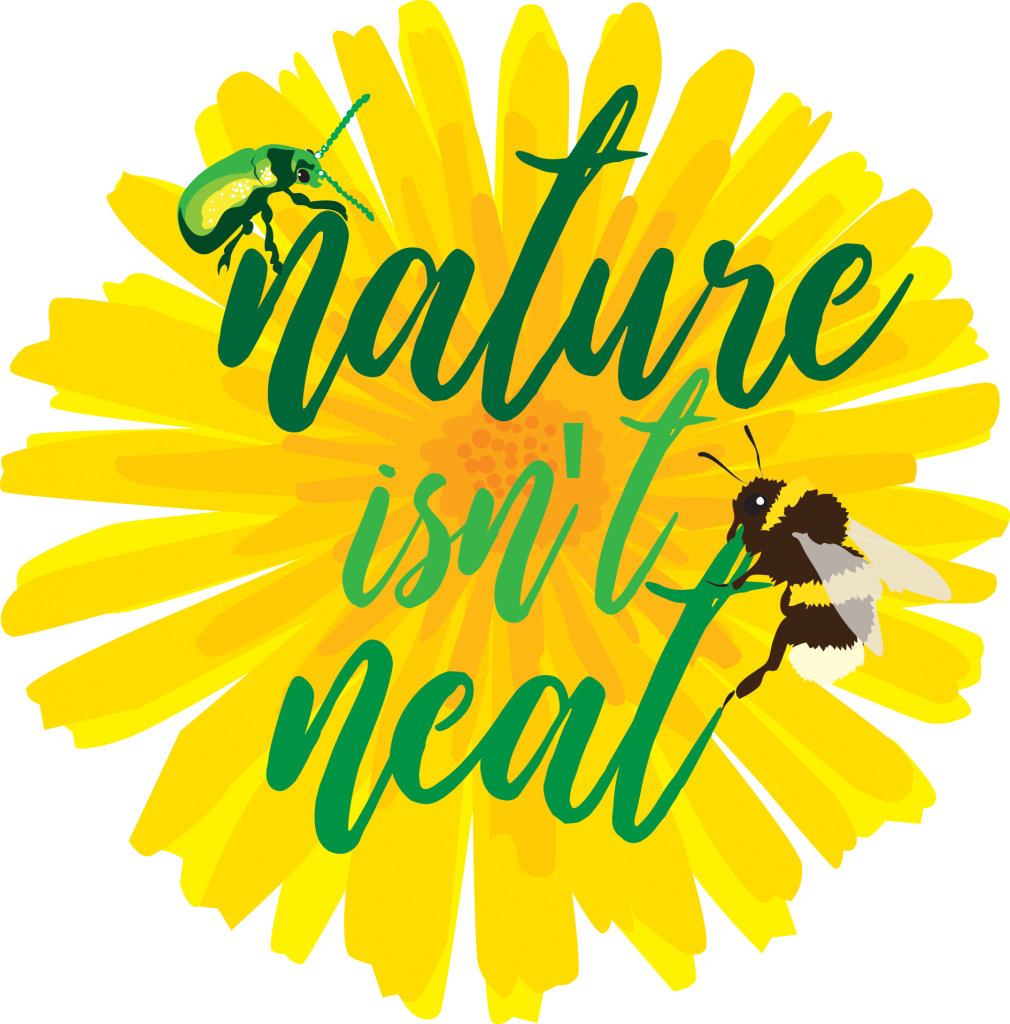 Hello and welcome to the Nature Isn't Neat pilot project. Before we start to tell you what the project is about we have to let you know how the project was funded.
This pilot project is funded from the Welsh Government Rural Communities under the LEADER measure of the Rural Development Programme 2014 – 2020.
Nature Isn't Neat is a rallying call for all of us to start thinking about protecting the species that give us so much, including the vast variety of food on our tables, the beautiful landscapes surrounding Monmouth Town and the incredible diversity in nature.
The project is focused in Monmouth Town and will run until June 2020 it is supported by local experts from Bees for Development, Monmouthshire Meadows Group, Bee Friendly Monmouthshire, Transition Monmouth and Monmouth Town Council. This team of people are ready and willing to help everyone take positive actions to help reverse the decline of pollinators.
The project aims to raise awareness on the importance of pollinators and what actions you can take now to help them. It will help explain the decline of pollinators and how it affects us, give ideas, actions and information on how to make changes that will help the pollinators. It will also tell you what Monmouthshire County Council and Monmouth Town Council are doing to help.
Should you wonder why you should bother to help these insects then just take a moment to think about this, without them our environment would be devastated, the food on our table would be dramatically reduced to little more than wheat, oats and rice and the damage to our economy would be different – drastically different.
Pollinators are vital to growing fruit and vegetables as well as most of the plants in our gardens and many of those in the landscapes that surround us. And they need our help NOW to save them.
During this coming year the team will be sending out messages and suggesting actions on ways you can help pollinators via Twitter @natureisntneat, Facebook, newspaper articles, posters and of course this page.
So we don't bombard you with the information it would be really helpful if you filled out the survey below, this will help us understand what you know.
Thank you taking part and please send your comments and photos we would love to see them. And please spread the word about this project we need as many people as possible to help start making the changes.