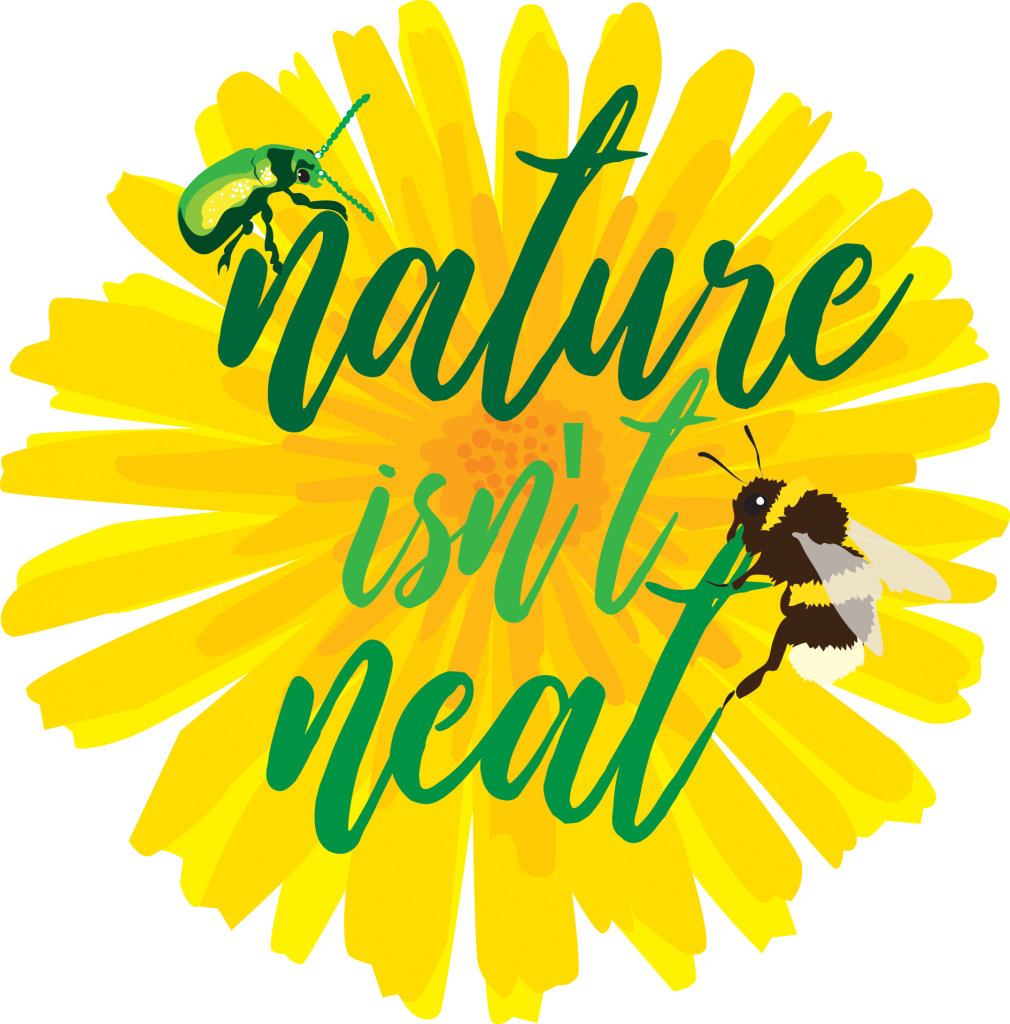 Hello and welcome to the Nature Isn't Neat pilot project. Before we start to tell you what the project is about we have to let you know how the project was funded.
This pilot project is funded from the Welsh Government Rural Communities under the LEADER measure of the Rural Development Programme 2014 – 2020.
Nature Isn't Neat is a rallying call for all of us to start thinking about protecting the species that give us so much, including the vast variety of food on our tables, the beautiful landscapes surrounding Monmouth Town and the incredible diversity in nature.
The project is focused in Monmouth Town and will run until June 2020 it is supported by local experts from Bees for Development, Monmouthshire Meadows Group, Bee Friendly Monmouthshire, Transition Monmouth and Monmouth Town Council. This team of people are ready and willing to help everyone take positive actions to help reverse the decline of pollinators.
The project aims to raise awareness on the importance of pollinators and what actions you can take now to help them. It will help explain the decline of pollinators and how it affects us, give ideas, actions and information on how to make changes that will help the pollinators. It will also tell you what Monmouthshire County Council and Monmouth Town Council are doing to help.
Should you wonder why you should bother to help these insects then just take a moment to think about this, without them our environment would be devastated, the food on our table would be dramatically reduced to little more than wheat, oats and rice and the damage to our economy would be different – drastically different.
Pollinators are vital to growing fruit and vegetables as well as most of the plants in our gardens and many of those in the landscapes that surround us. And they need our help NOW to save them.
During this coming year the team will be sending out messages and suggesting actions on ways you can help pollinators via Twitter @natureisntneat, Facebook, newspaper articles, posters and of course this page.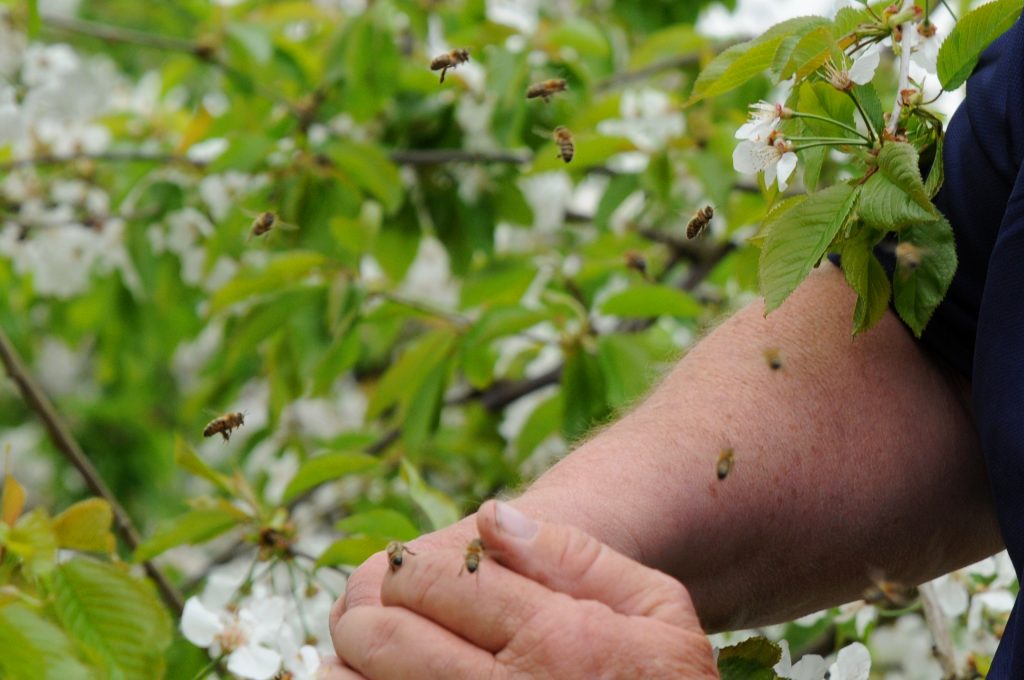 Diary Dates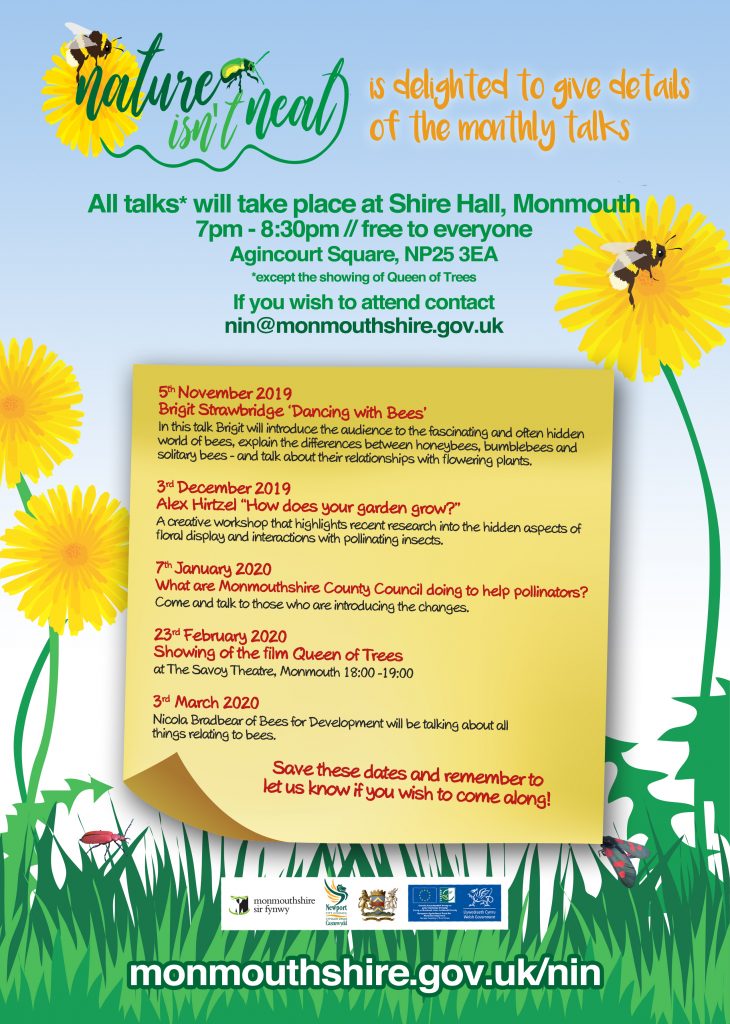 Nature Isn't Neat held its first of six monthly talks on October 1st. The talks kicked off with landscape gardener Cheryl Cummings Perfect for Pollinators workshop, a really interesting and informative night – thank you Cheryl. Here is the link to the informative and very useful planting lists Cheryl kindly provided us with.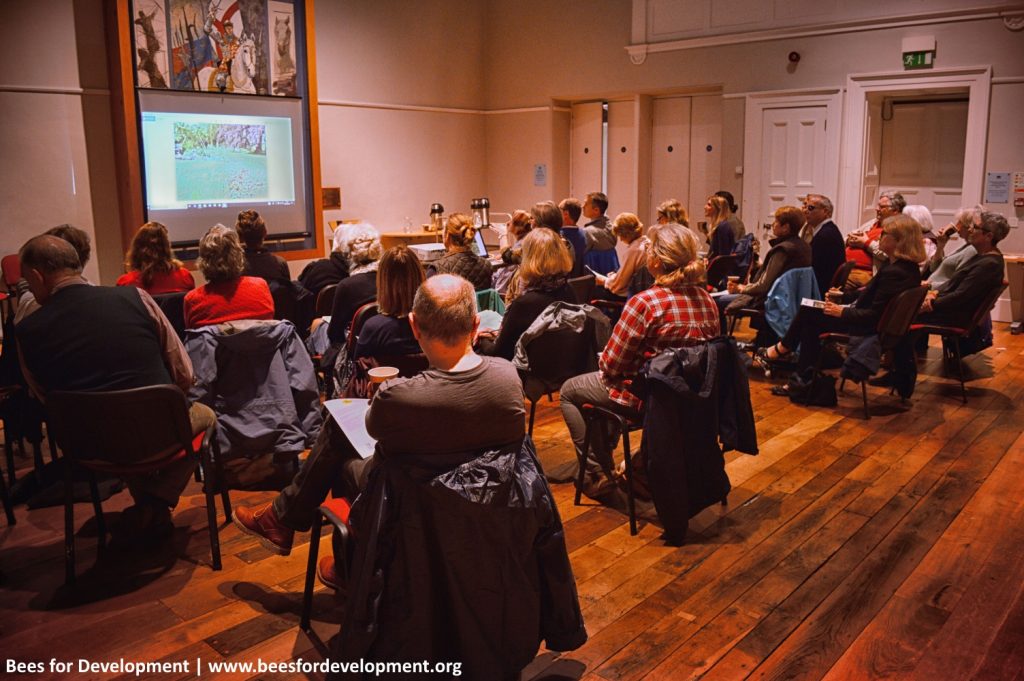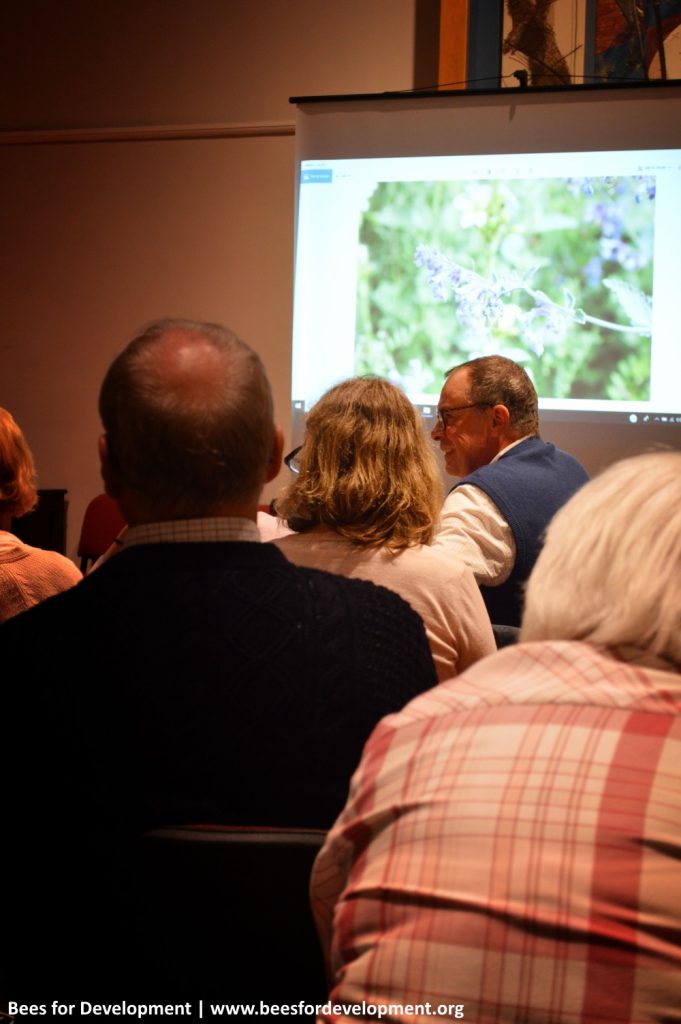 The talks/workshops are about the importance of pollinators and the threats they are facing, the speakers will show us ways to make positive changes to help preserve them. If we understand the importance of pollinators, we will definitely take actions to help preserve habitats and provide food. We need to take these positive steps now there is no time to lose.
Soon it will be winter and when the pollinators emerge in spring, they will be hungry. Will you have cut down their first source of food, dandelions? Please leave dandelions uncut, giving food is the very least we can do and we do not need to do anything just leave things as they are intended to be.
Each of the talks/workshops will be held at the Shire Hall, Monmouth, Agincourt Square NP 25 3EA they commence at 19:00 and finish at 20:30, they are free for anyone to attend just let us know so we can reserve a seat for you. There is one difference to the schedule the film Queen of Trees will be shown at the Savoy Theatre, Church St, NP25 3BU on Sunday February 23rd at 18:00pm
One of Nature Isn't Neat pilot project objectives is to work with the grounds maintenance crews who manage open spaces and verges.
To do this we held a workshop with the crews to discuss what Nature Isn't Neat aimed to do and how their working practices would be changing to improve the management of grassed areas.
We asked for their opinions and suggestions on how grounds management changes could be implemented and for them to suggest areas for change. These colleagues are frequently in direct conversation with residents and they can relay the reasons for change. If we all understand what and why we are making changes then the information will be consistent.
When we talk about change, we mean allowing the grass to grow longer and when possible to collect the cuttings, to stop cutting grass under tree canopies, not to cut so often or as early and to reduce where possible the use of Glyphosate.
These changes have been carried out in approximately 12 sites within Monmouth Town, the sites were identified by members of local community groups, individuals and our own crews.
The changes will allow native species to emerge, for seeds to set in Autumn, for habitats to form, for food to be available for longer, to help reduce flooding through greater absorption into the ground – to allow nature to do its job.
For more details on the changes please refer to the attached booklet, if you have any questions please make contact on nin@monmouthshire.gov.uk.
Nature Isn't Neat Training Manual

Thank you taking part and please send your comments and photos we would love to see them. And please spread the word about this project we need as many people as possible to help start making the changes.