Homemakers Community Recycling
Homemakers Community Recycling collect large items such as furniture, beds and white goods on behalf of Monmouthshire County Council.
Homemakers aim is to reuse and recycle as much of these items as possible.
To have these items collected there is a charge of £15 for 1-3 items and increases for additional items. These prices can be found on the Homemakers website.
To arrange a collection please contact Homemakers on 01873 857618.
Statement from Homemakers
We will be adopting changes to our service in line with COVID-19. All items due for collection will need to be paid over the phone when the collection is arranged. Our premises are shut to the general public so please do not attempt to come to our sites to pay for your collection. All items agreed are required to be placed outside at the front of your property as close to the pavement /main road as possible. We will not go into any property, garden or yards to collect items.
Please do not ask our crew to take any extra items other than those paid for. Please could you also respect social distancing and let our crew complete the job safely and stay 2 metres away from them at all times, and do not try to help no matter what the situation.
At this stage due to nearly two months backlog we will only take 3 items at a cost of £15.
Collections can be arranged on 01873 857618. If the lines are engaged please either leave a message or ring later. The lines will be manned 9am-5pm Monday to Friday.
Many thanks for your co-operation, support and understanding.
---
Monmouthshire Upcycle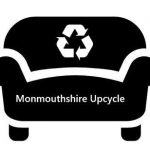 01291 408300
https://forestupcyclingproject.com/
Monmouthshire collects unwanted furniture and electrical goods in the Chepstow area. We work with vulnerable people in Monmouthshire and the Forest of Dean.
British Heart Foundation
You can drop donations off at British Heart Foundation stores or arrange a free collection from your home.
https://www.bhf.org.uk/shop/donating-goods.aspx
0808 250 0030
Sue Ryder Care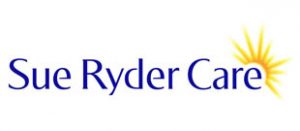 18 Nevill Street,
Abergavenny,
Monmouthshire,
NP7 5AA
01873 737 900
Charity-run retailer selling donated goods; locations include specialist furniture stores.
Reuse
Give your old items a new lease of life by selling or giving them away. There are many examples of exchange websites where you can give away or sell your unwanted items. These include the Freecycle network, Freegle, Gumtree, and eBay. Or give items away to your local charity shop to be reused while supporting a good cause.
We have a reuse shop at Llanfoist Household Waste Recycling Centre, selling all kinds of household items. Our opening times are 10.00am to 3.00pm on Thursday and Friday. Items can be donated throughout the week. Visit: https://www.monmouthshire.gov.uk/recycling-and-waste/reuse-shop/