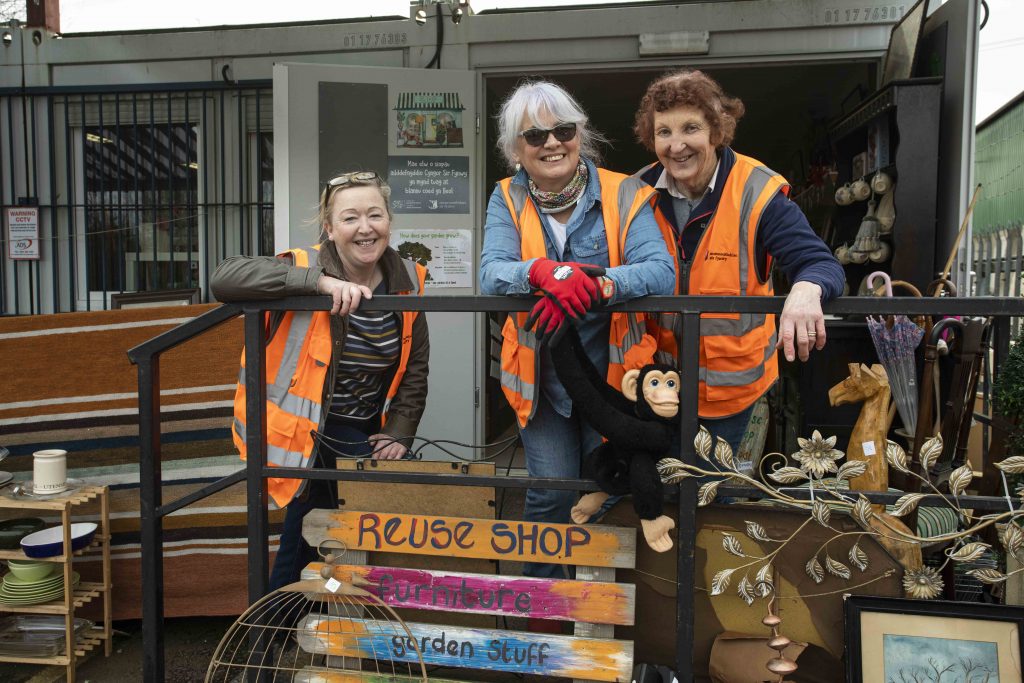 Llanfoist Reuse Shop is open on Tuesdays from 10am-3pm.
The Shop is located at Llanfoist household waste recycling centre, NP7 9AQ.
Five Lanes Reuse Shop is open on Wednesdays from 10am-3pm.
The Shop is located at Five Lanes household waste recycling centre near Caerwent, NP26 5PD.
---
We have two Reuse Shops in Monmouthshire that sell items that have been saved from disposal at our Recycling Centres.
We sell everything from bric-a-brac to antiques and collectables. Profits from the shop go towards tree planting in Monmouthshire. Shop enquiries: RecyclingandWaste@monmouthshire.gov.uk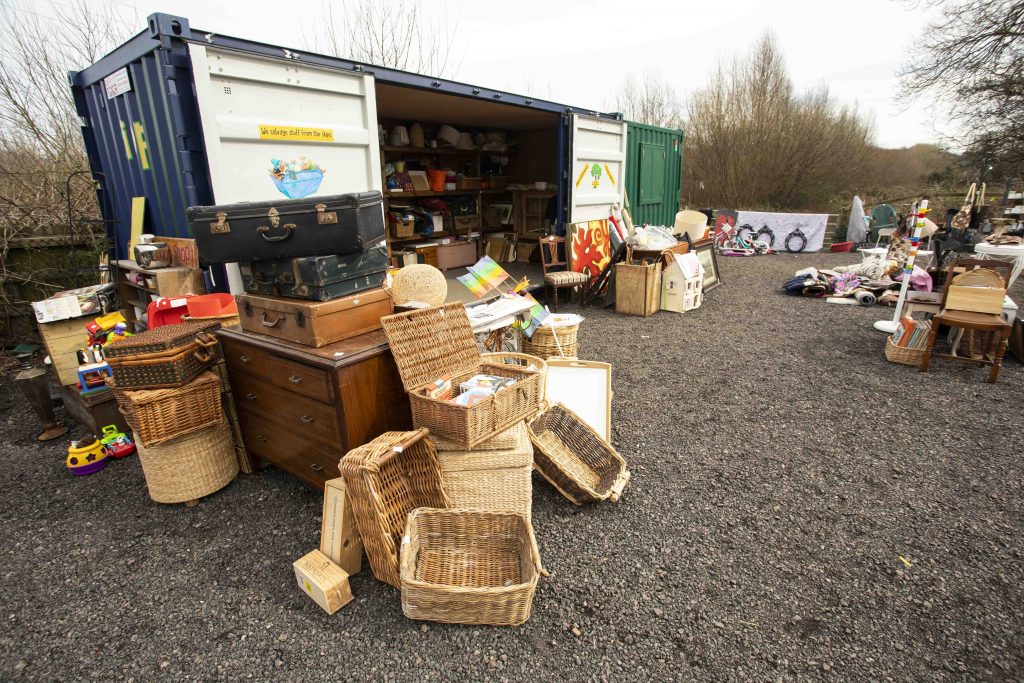 For updates from our Reuse Shops see our social media:
Facebook: Recycling in Monmouthshire
Twitter: MonCCRecycling
Please note:
We can only allow a maximum of 8 cars at any period during the shop opening hours.
Five Lanes Reuse Shop is cash only at this time.
Related News:
---
Frequently Asked Questions
Why is the shop not open more often?
We hope to be able to extend the opening days in the future.
What kind of items are on sale at the shop?
Wooden furniture, garden ornaments, bric-a-brac, salvaged stuff, bikes, musical instruments and sports equipment.
What is the typical price of an item?
Most items on sale should only cost a few pounds.
Who is in charge of the shop?
Monmouthshire County Council.
Are you looking for volunteers?
We are currently working with Volunteering for Well-being to develop our volunteer base. Check their Facebook page for future volunteering opportunities.
Where does the money go?
Monmouthshire has declared a Climate Emergency – profits from shop will go towards tree planting in our towns and villages to help increase the urban tree canopy cover and mitigate the effects of climate change at a local level.
Can I drop stuff directly to the shop?
No, all items should be deposited at the household waste recycling centre. Please speak to a member of staff if you have an item that is too good to dispose of.
Can I pick something out of the skip and pay at the shop?
No, this is not permitted for health and safety reasons.
Can I order something in case it comes in?
We can't take orders for items but shop staff will try to help.
Can I return an item?
Yes. All goods are second hand and have been previously used. We advise that you inspect items thoroughly before buying them. Items will have a sales receipt that will include a full description including wear, tear and any damage.
Can I walk to the shop?
No, the narrow approach road is not safe for pedestrian access. So, for now, access to the shop and recycling centre is by vehicle only.
Can I take house clearance or boot sale stuff to the shop?
No, unfortunately, there is limited space in the shop – so we can only take selected items that have come from the household waste recycling centre.
Is the shop open to Monmouthshire residents only?
Our reuse shop is open to all.
Can businesses or traders buy items from the shop?
Yes, the shop is open to all.
Are children allowed in the shop?
Yes children are welcome but safety is our priority so they must be supervised at all times.
Is there disabled access to the shop?
Yes, there is disabled access and parking.
Are there public toilets at the shop?
There are no public toilets on site.
---
Town Trees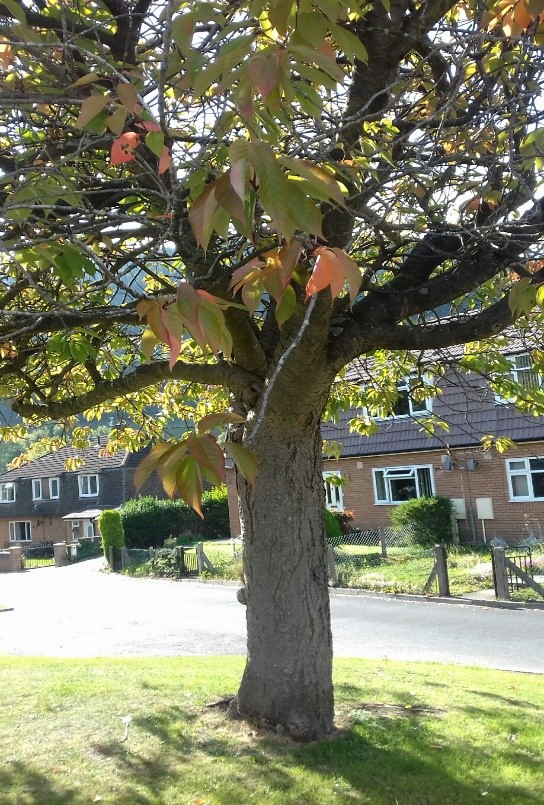 The Council has pledged to plant 10,000 trees over the next three years to combat climate change.
If you know of a communal area that would be good to plant a single tree (or several) please get in touch, as we are looking for sites in all our towns and villages.
Trees and shrubs provide food and shelter for pollinating insects, mammals and birds. So if you are lucky enough to have a garden, let's get planting for nature!
Tree planting: groundsandcleansing@Monmouthshire.gov.uk
---