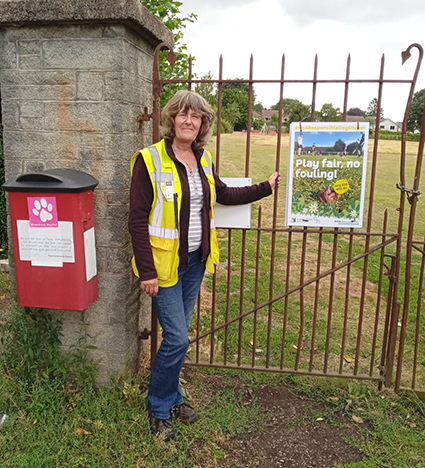 The impact of pet fouling in Monmouthshire is being highlighted following an awareness day aimed at showing how pet owners can prevent dog mess blighting communities.
Teams were out in Belgrave Park, Castle Meadows and Bailey Park in Abergavenny, residential areas in Llanfoist and in Wyesham, Monmouth, on Thursday 18th August meeting responsible pet owners and installing new 'any bin will do' signs. The signs are designed to encourage all dog owners to pick up after their pets and dispose of poo bags appropriately in either specific dog waste bins or general waste bins.
Work on raising awareness of the importance of picking up your dog's waste will continue by Monmouthshire County Council, who have been working in partnership with Town and Community Councils across the county, along with Keep Wales Tidy.
During the annual awareness day, the Council's Environmental Health, and Waste and Street Cleaning teams, as well as volunteer litter pickers, spoke to dog owners, handed out free dog poo bags and put up signs to raise awareness of the issue.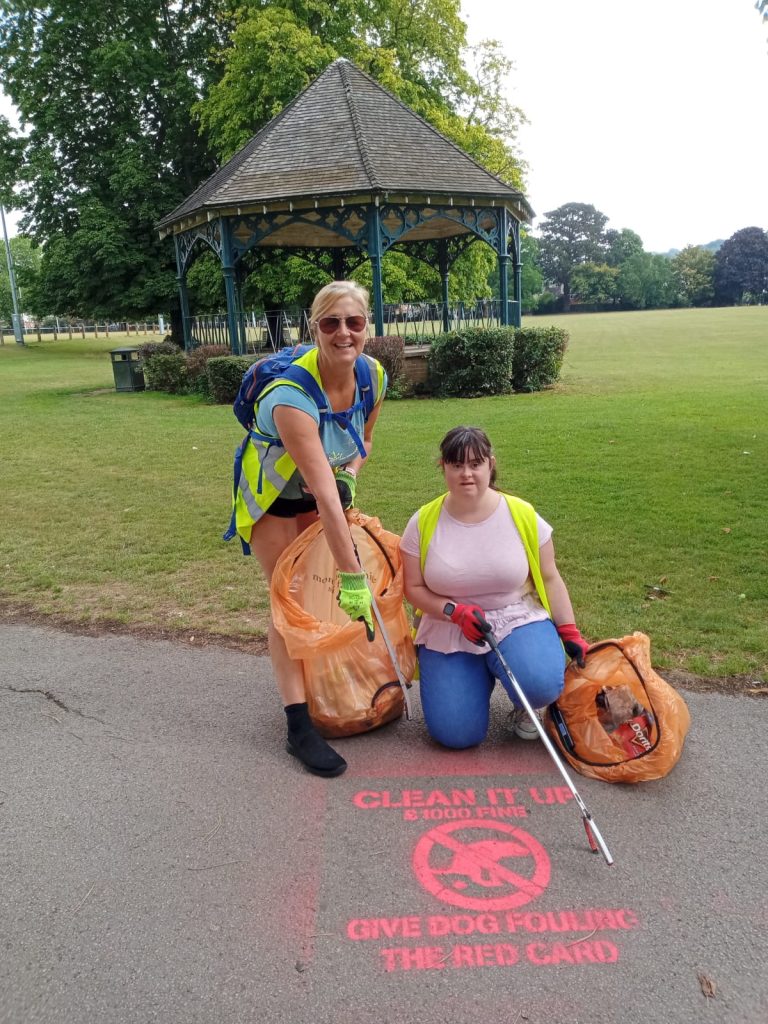 Although nine out of ten dog owners act responsibly and clean up after their pets in public areas, the one out of ten who don't have a negative impact on green spaces and parks. Dog fouling continues to be one of the most frequently reported and contentious environmental issues and the focus this time was on sports pitches and areas where children play. These are areas where children, young people and adults can most easily come into contact with dog faeces left on the ground, and it is imperative that people pick up dog mess to prevent it becoming a public health problem. Dog waste bags can be disposed of in bins when walking your pet or at home in your general black bag waste.
Monmouthshire's Cabinet Member with responsibility for environmental health, Deputy Leader, Councillor Paul Griffiths said: "These awareness days are important, but the work in raising awareness is continual. While most dog owners are responsible, it only takes a few who don't pick up after their pet to create a problem. There's no excuse not to carry poo bags and, as the new signs say 'any bin will do'. If all dog owners do this, it will help keep those who use our green spaces and sports pitches – many of whom are children – safe. I'd also like to thank all the responsible dog owners who already pick up after their pets."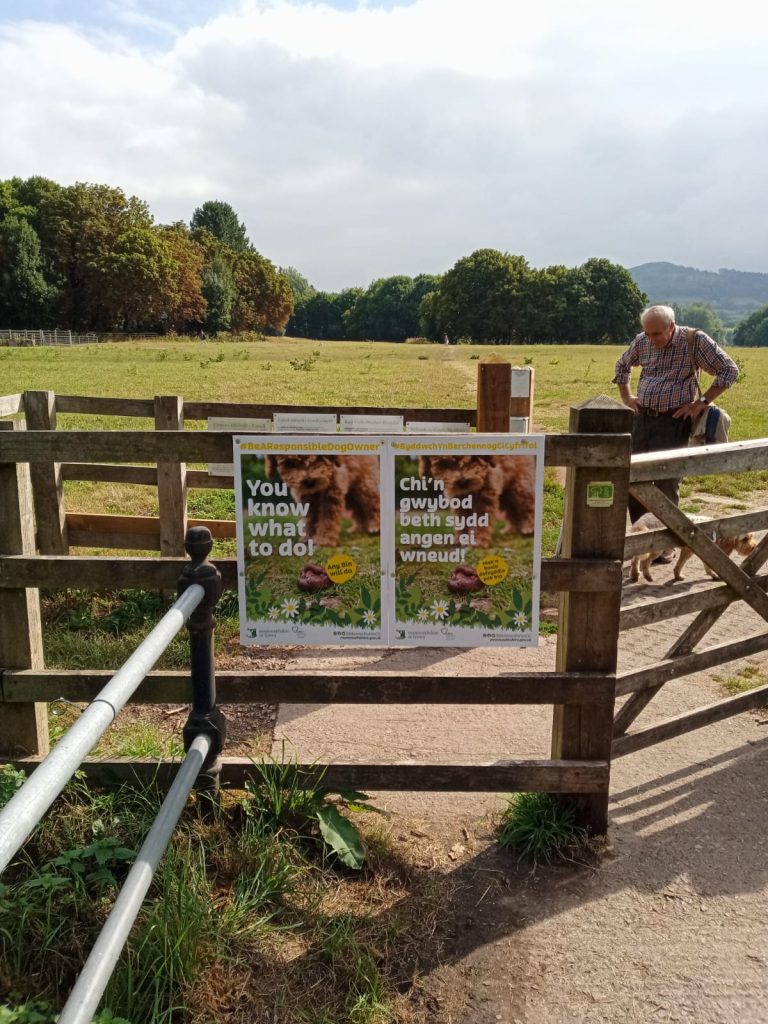 Local authorities and Gwent Police are empowered to issue fixed penalty notices and owners failing to pick up their pet's excrement face a £75 on the spot fine. If the person refuses to pay, and the case is taken to court, the offender may be fined up to £1,000. Dog owners failing to pick up can be easily reported to the council via via: https://www.monmouthshire.gov.uk/recycling-and-waste/dogfouling/
Tags:
#abergavenny
,
#anybinwilldo
,
#dog
,
#dog fouling
,
#dogpoo
,
#dogs
,
#fouling
,
#keepwalestidy
,
#resources