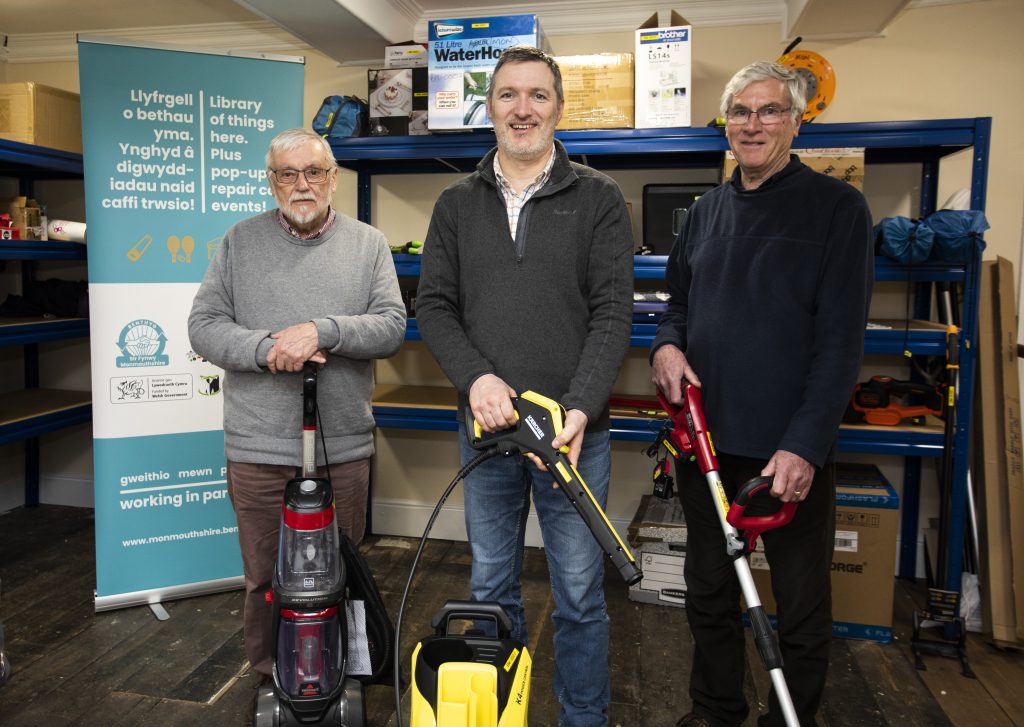 Monmouthshire's first Library of Things opens its doors in Monmouth on April 1st. It allows people to borrow things that they need but don't own, saving money and space in their homes. This includes equipment for entertainment, household items or garden tools. It also allows residents to donate things they no longer need, helping to reduce waste, all whilst meeting and sharing knowledge and skills with others.
Monmouth's Library of Things is named Benthyg Monmouth, benthyg being the Welsh word meaning to borrow or lend. Benthyg Cymru and local community groups have trained up a team of local volunteers who will be running the project, which will be based at Monmouth's Bridges Centre.
Monmouthshire County Council is working on this project as part of its Climate Emergency work. Hazel Clatworthy, the council's Sustainability Policy Officer said: "The Library of Things give people an easy way to borrow items like gardening tools, household items, equipment for parties or entertaining and so on for very little cost. At this time where we are all feeling the pinch, we hope that the Benthygs will help people to save money by not having to buy items they need, whilst also reducing waste, by putting unused or unwanted items lurking in people's attics or sheds to good use."
Bryan Miller, volunteer project co-ordinator for Benthyg Monmouth said: "We are really excited to be launching Monmouthshire's first Benthyg. Individuals and community groups will be able to save money by being able to borrow rather than buy equipment that they need, and it will be a great way to help people to reduce their carbon footprint."
Ella Smillie, co-founder of Benthyg Cymru added: "This project will showcase Wales' commitment to the circular economy, and we're delighted to be working with Monmouthshire County Council to make borrowing better than buying for local residents."
Three other Benthygs will also be launching this spring, in Abergavenny, Caldicot and Chepstow. For more information on how to borrow, browse and donate items, visit: Benthyg Monmouthshire . There is an option to reserve what you need to borrow, where you can pick up your item from Bridges Centre for up to a week. 

Tags:
climate emergency