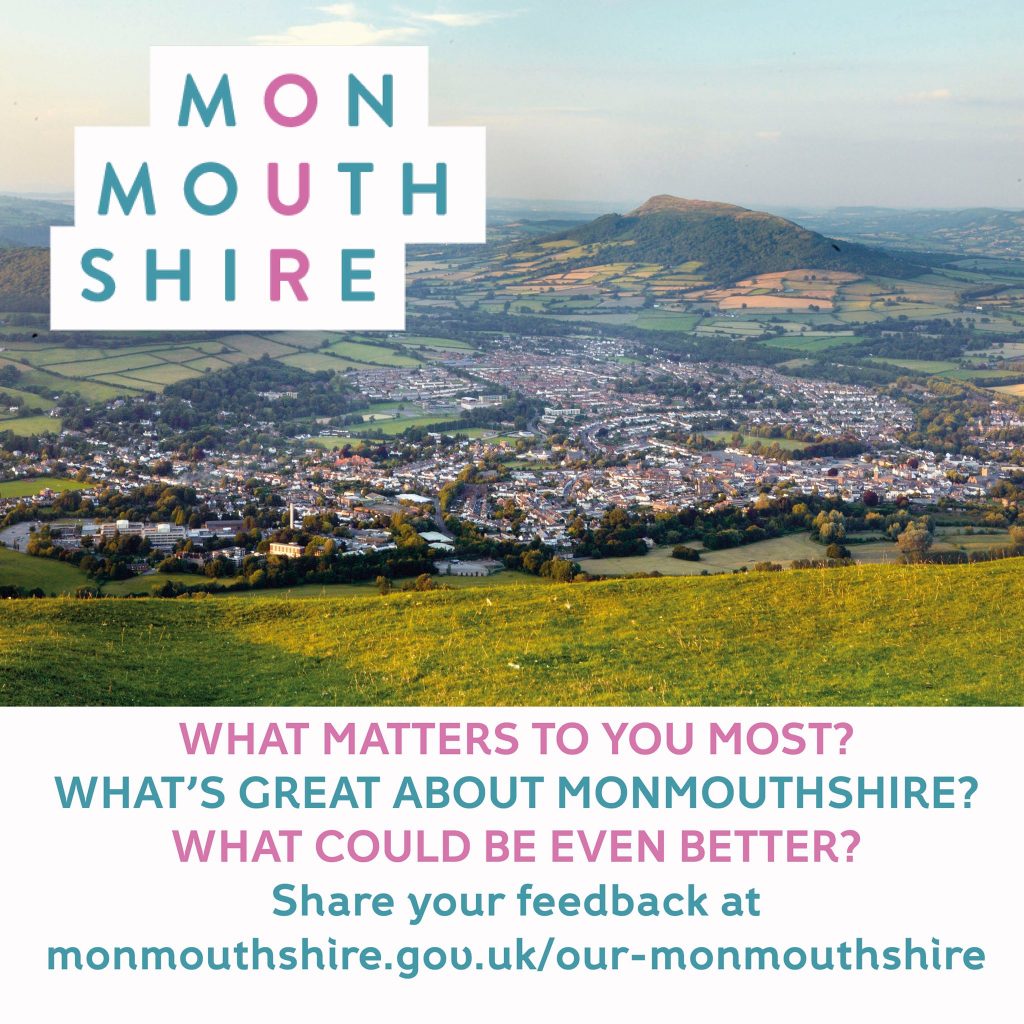 As part of a Gwent-wide initiative, the Gwent Public Services Board (PSB), which includes the five local authorities and public bodies, is seeking feedback on life in Gwent. As part of this, and in order to ensure that plans and projects target those things that matter most in Monmouthshire, Monmouthshire County Council is asking as many residents to engage with the process as possible before the deadline for feedback passes on 25th February 2022.
The Gwent PSB and Monmouthshire County Council has each drafted a well-being assessment which considers the economic, social, environmental and cultural well-being of the area and local areas within it. It incorporates a detailed analysis of data, statistics, research and policy, which will be combined with views from the community. The assessment is made up of different parts – Gwent as a whole (see www.gwentpsb.org/well-being-plan/well-being-assessment/ for more details of the Gwent well-being assessment), Monmouthshire as a whole, and five local areas within Monmouthshire centred around Abergavenny, Monmouth, Usk, Chepstow, and Caldicot (www.monmouthshire.gov.uk/our-monmouthshire/).
By getting involved and completing the survey you can help shape the county's future in the best way possible. Monmouthshire is facing some really big challenges. With an ageing population, with rising property prices and comparatively low wages that are making it harder for young families to live and work locally. These come on top of issues like increased flooding due to climate change, and inequalities between those on high and low incomes.
To get involved visit monmouthshire.gov.uk/our-monmouthshire/ before 25th February and complete the survey. Full information about the aims of Our Monmouthshire, the Well-being Assessment and the Gwent PSB can also be found on that page.