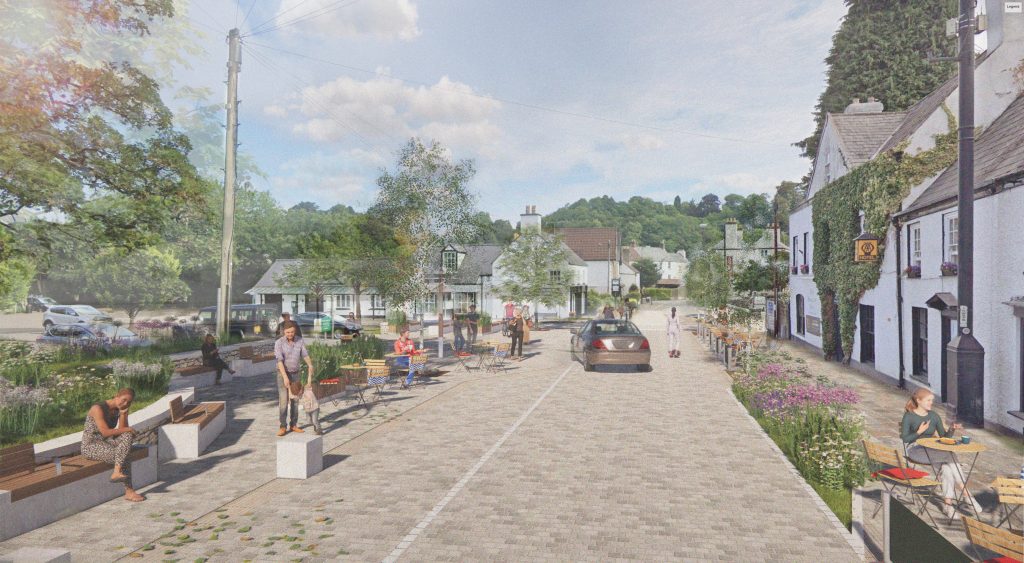 The Transforming Chepstow Masterplan
Monmouthshire County Council and Chepstow Town Council are working in partnership to produce a Transforming Chepstow Masterplan. The plan will provide a strategic regeneration framework for Chepstow, guiding future regeneration investment to ensure that the town is attractive, vibrant, and well-placed to serve existing and future residents and visitors.
We need your feedback
We need your views on the proposals in the plan. Your feedback will help us shape and inform the final version of the Transforming Chepstow Masterplan. We encourage everyone to get involved. Please complete the survey before 5pm on Sunday 30th October 2022.
How you can get involved
We will be holding consultation events where you can see the proposals, ask questions, and share your views. These take place:
Saturday 8 October, 10am to 5pm – The Palmer Centre, Upper Nelson Street
Tuesday 11 October, 10am to 8pm – Bulwark Community Centre
From 12 October, information on the proposals will be on display at Chepstow library.
You can give your comments on the proposals by completing a survey, which will be available from 5 October either online here, or in hard copy from Chepstow Town Council offices and Chepstow library. Alternatively, you can e-mail mccregeneration@monmouthshire.gov.uk and request a hard copy by post. The survey closes at 5pm on Sunday 30 October.
If you have any questions regarding the Transforming Chepstow Masterplan consultation, please email mccregeneration@monmouthshire.gov.uk or call 07929 726220.
Documents
Share your Views
Please feedback you views on the proposals using THIS SURVEY LINK
or complete this paper survey (below) and drop your completed form to Chepstow Library or Chepstow Town Council offices. Hard copies can be picked up there too if you do not have access to a printer. Survey closes 5pm Sunday 30th October 2022
Alternatively, you can e-mail mccregeneration@monmouthshire.gov.uk and request a hard copy of the survey by post.