Effective Scrutiny…Can it be that difficult?

Does effective scrutiny look like this??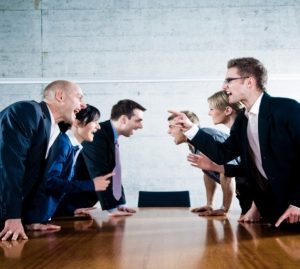 Good Scrutiny is not rocket science, but all the preparation in the world can still lead to an undesirable outcome at the meeting. Why? Because scrutiny can be an unpredictable activity and there is an extent to which we can foresee 'unpredictable variables'. Ensuring effective scrutiny meetings requires us to anticipate 'unpredictable variables' and to manage them as best as we can on the day of the meeting.
Practical Tips for Scrutineers…

Preparation!
What is the desired result?
How do we achieve the desired result?
What are the 'unpredictable variables' and how will we manage them?
Execution!
Fully understanding the situation, gain balanced advice…
Evaluate the implication of various courses of action – a right turn, a left turn, even a U turn!
Commit to a resolution that the committee is satisfied with and can justify
Self-evaluate!
How successful were we as a scrutiny function – did we achieve our result?
What went wrong and why…Is there anything to salvage?
How can we improve our performance?

Planning ahead of meetings is important because preparation allows us to anticipate how we may handle 'unpredictable variables'. How we execute on the day is critical. Members need to feel satisfied that all the options have been analysed before committing to a course of action. Despite self-evaluation having increased in popularity, it's something scrutineers rarely devote sufficient time to undertake. However, if we're serious about successful scrutiny, we need to understand where we made mistakes in order to rectify them…. and we need to seize any opportunity to help us improve – whether that's through coaching or peer observation. And then there's practice!
Hazel Ilett, Scrutiny Manager
Don't be scared of Scrutiny!
When I joined the council, I thought it dealt with recycling and council tax (which of course it does), but I had no idea how many councillors we had, let alone the depth and breadth of the work going on behind the scenes. When I thought of Councillors, in my mind's eye I saw retired gents filling their days in talking shops. I was blissfully oblivious to the responsibilities and decisions made on a daily basis that affect the pavements I walk on, the education my children receive and even the care I'll receive in my golden years.
It never occurred to me the number of experts who use their knowledge to make my surrounding a better, safer place; the I.T. guys, solicitors, surveyors, engineers, marketing experts (the list continues) who fit together in a community-shaped jigsaw to provide, maintain and improve services.
I had no idea what scrutiny was or its effect, but very quickly I realised that our scrutiny committees are a valuable tool to allow Mon CC the opportunity to innovate and create, while ensuring accountability through the power to hold the executive and other public services providers to account. The scrutiny committees exist to be proactive, aid change, encourage and promote wellbeing for all of our residents, so there should be no political bias with issues judged on their own merit for overall improvement. The committees are there to scrutinise decisions but additionally they should be part of the overall decision process. They must also communicate openly and effectively, internally with members and officers and externally with the public.
Why is it so important? Scrutiny is about challenging everyone at a local level to go the extra mile….to give local areas the resources and support they need to take action. Scrutiny is about asking the right questions at the right time to gather evidence to prioritise issues of concern. Its role isn't static, it's constantly changing and growing to respond to the changes within the public sector and the communities it serves.
So should you fear members of our scrutiny committees?
The role of the councillor fascinates me, as it is so complex and has so many layers – they are committee members, they represent residents in their wards but they also belong to a party (apart from our independents!). At times, politics will take second place to effective policy and working together for the greater good. The councillors themselves? They are all multi-talented and multi-faceted; for example, we have one with a young child, a magistrate, a retired engineer, a solicitor, a planning officer for another authority, one who cares for her elderly husband, an ex-teacher, the list goes on!
But whatever their day-job entails, they all have one thing in common…. and that is their wish to serve their community and tackle issues such as housing, schools
and social care. They have a responsibility for the work of the council, the policies and its performance. Their voices are crucial and they are democracy in action! So rather than fearing scrutiny, embrace the opportunity of engaging with our diverse and talented members!
We often don't bother to delve deeper to find out about the members who ensure things work ~ ensuring the county thrives doesn't just happen…. it's down to the hard work and commitment of those to care to make a difference.
Paula Harris, Acting Scrutiny Officer