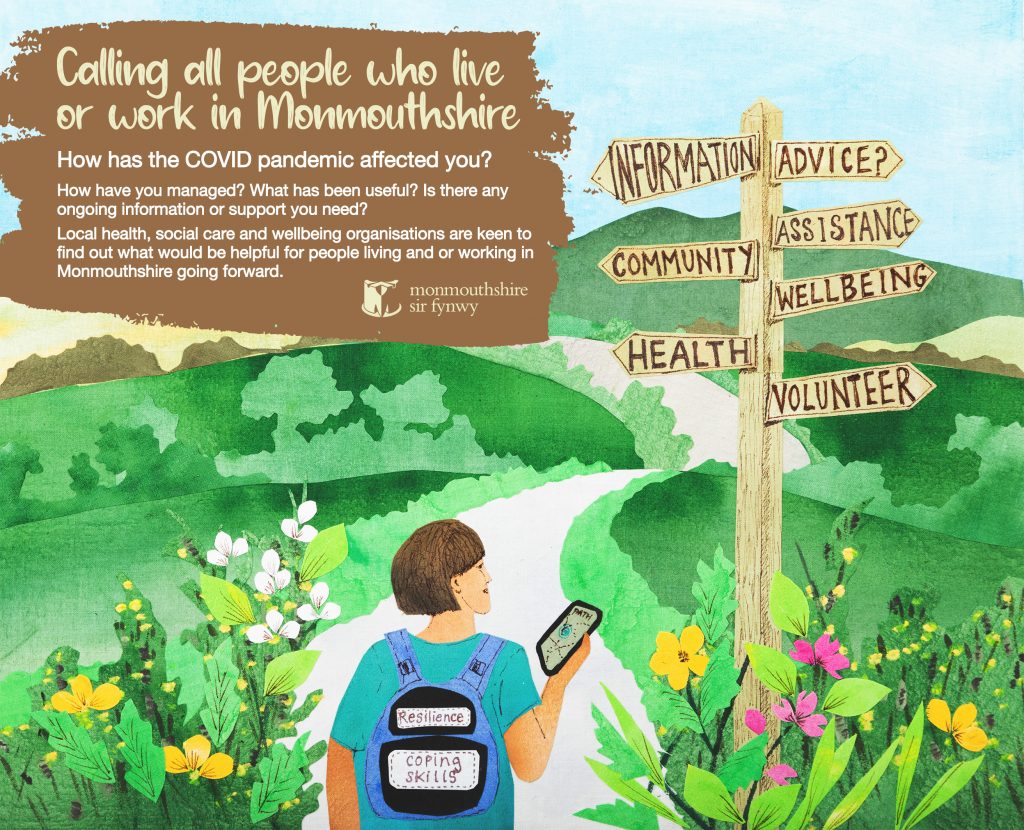 Calling all people who live or work in Monmouthshire
How has the COVID pandemic affected you?
How have you managed? What has been useful? Is there any ongoing information or support you need?
Local health, social care and wellbeing organisations are keen to find out what would be helpful for people living and or working in Monmouthshire going forward.
We are running an online Q&A session at
10.00am – 12.00pm on Wednesday 21st July 2021
and would very much welcome your experiences and suggestions.
Installing Microsoft Teams
If you're planning to join us via laptop or personal computer, you can click 'Join on the day' where you'll be able to view the event through a web browser. However, if you plan to join via a smart phone or hand held device, you will need to install the free Microsoft Teams app prior to yor preferred event time.
To do this, simply go to your App Store / Google Play Store and search for Microsoft Teams. You'll then be able to download and install the app to your device. When clicking on the 'Join on the day' button on this page, the event should automatically open within your Microsoft Teams app and you'll be able to submit questions to our presenters during the event.