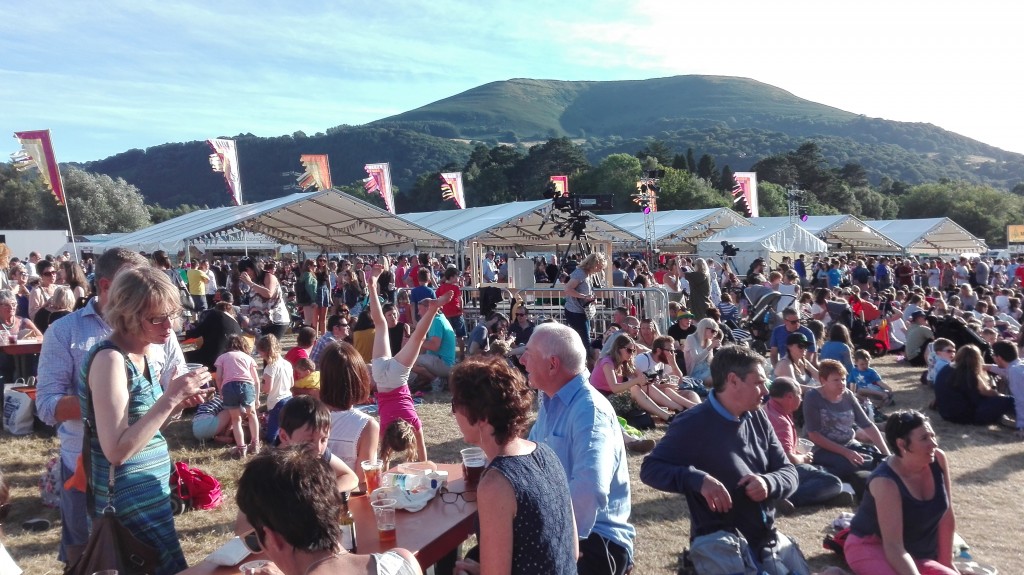 Following the hugely successful Eisteddfod Genedlaethol hosted by Monmouthshire County Council on Castle Meadows in Abergavenny in August 2016 the Welsh Language in the county could be said to be in a very strong position which considering its close proximity to the border might seem rather contradictory.
It has been a very busy time for the Welsh Language with the following happening:
As a result of the Welsh Language (Wales) Measure 2011 the council has been allocated with a set of Welsh Language Standards
It has recently published its Welsh Language Strategy which sets out its vision for the Welsh language in the county for the next 5 years.
The Children and Young Peoples Directorate have published their 3 year Welsh in Education Strategic Plan (WESP)
Welsh Government has highlighted Welsh language strategy with its ambition of there being 1 million Welsh speakers in Wales by 2050
Monmouthshire County Council's Welsh Language Standards
Welsh Language Annual Monitoring Report 2018 – 19
Monmouthshire County Council Annual Welsh Language Monitoring Report 2017-2018
WL Standards Compliance +monitoring report 20171124
Monmouthshire County Council's 5 year Welsh Language strategy
Monmouthshire County Council's Welsh in Education Strategic Plan (WESP) 2017-2020
Welsh Government – Welsh Language Strategy 2012-17
Welsh Medium education in the county continues to thrive with parents realising the value of their children being educated through the medium of Welsh. Interest has most certainly been heightened as a result of the Eisteddfod The County currently has two primary schools, one in Abergavenny and one in Caldicot whilst secondary provision is met by Ysgol Gyfun Gwynllyw in Pontpool and the new school- Ysgol Gyfun Is-Coed in Newport.
Benefits of bilingual Education
Adult Education Welsh classes are as ever in great demand and classes are held all over the county both during the day and in the evening in a large variety of towns and venues.
Coleg Gwent Welsh For Adults Consortium
The local Menter Iaith (Blaenau Gwent Torfaen Mynwy) is going from strength to strength and its committee has recently had an influx of new members join which will increase its capacity to have more of an influence across the 3 counties it currently supports: Blaenau Gwent Torfaen and Monmouthshire. Also lately it has established a Welsh Language society in Torfaen (Cymdeithas Gymraeg Torfaen.)
Menter Iaith Blaenau Gwent Torfaen Mynwy
Finally Monmouthshire and near neighbours have a number of Welsh clubs and societies at which the language can be spoken and practiced:
Cas-gwent, Cil-y-coed a'r cyffiniau
Blaenau Gwent
Learning and practice opportunities
If you wish to discuss any Welsh Language issues please contact Alan Burkitt (Welsh Language Officer) on 01633 644010 or alanburkitt@monmouthshire.gov.uk
Welsh Language
The Welsh Language is not part of the Equality Act as it is covered by its own specific piece of legislation. The Welsh Language Measure 2011 but is no less important.