A Welsh Government helpline has been launched for people arriving in Wales from Ukraine and for people who are acting as sponsors to provide advice and guidance.
For callers in the UK, the number is: Freephone 0808 175 1508;
For callers outside the UK, the number is: +44 (0)20 4542 5671.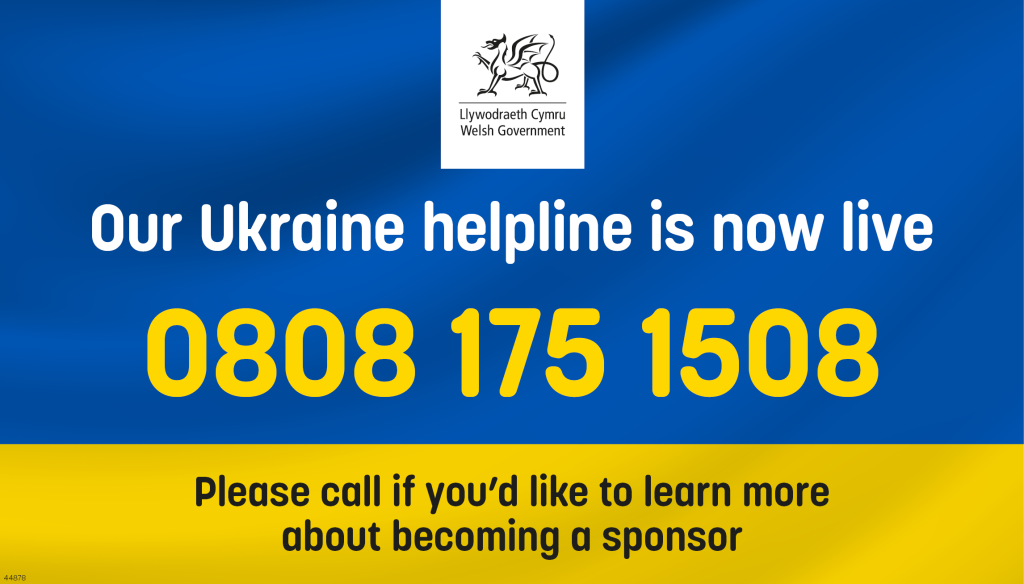 If you need further assistance or you are unsure about anything please contact Monmouthshire County Council at ukrainesupport@monmouthshire.gov.uk or ring our contact centre on 01633 644644.
999 – Should be used in a medical / life threatening emergency.
Out of hours GP: 111
Aneurin Bevan Dental Helpline : 01633 744387
Citizens Advice Cymru website or phone 0800 702 2020.
Sanctuary Help for sanctuary seekers to understand their rights
School applications please call 01633 644508 or e-mail accesstolearning@monmouthshire.gov.uk
School Transport team on 01633 644777 or passengertransportunit@monmouthshire.gov.uk
For more information contact Housing : 01633 644644 or HousingOptions@monmouthshire.gov.uk to speak to a duty officer. Emergency Out of Hours is 01633 644644.
The CALL (Community Advice & Listening Line) Mental Health helpline is available 24 hours a day to listen and provide support. Call 0800 132737 or text 'Help' to 81066.
Barnardo's Ukrainian Support Helpline – Free confidential advice, support and therapy offered in Ukrainian and Russian languages to help children, young people and families fleeing the conflict in Ukraine. Freephone: 0800 148 8586 Email: ukrainiansupport@barnardos.org.uk