Latest guidance from Welsh Government: Ukraine | Sub-topic | GOV.WALES
Welcoming Ukrainians into Monmouthshire Homes
Monmouthshire Council has praised the incredible response from residents who have opened their homes to families fleeing the war in Ukraine. The council has been in touch with all of these people to ensure that safeguarding and property checks are carried out. It is also working with partners including Aneurin Bevan University Health Board, The Welsh Government and the British Red Cross to provide a service where hosts Ukrainian families will be able to access financial support, health checks, education advice and counselling as well as essential supplies.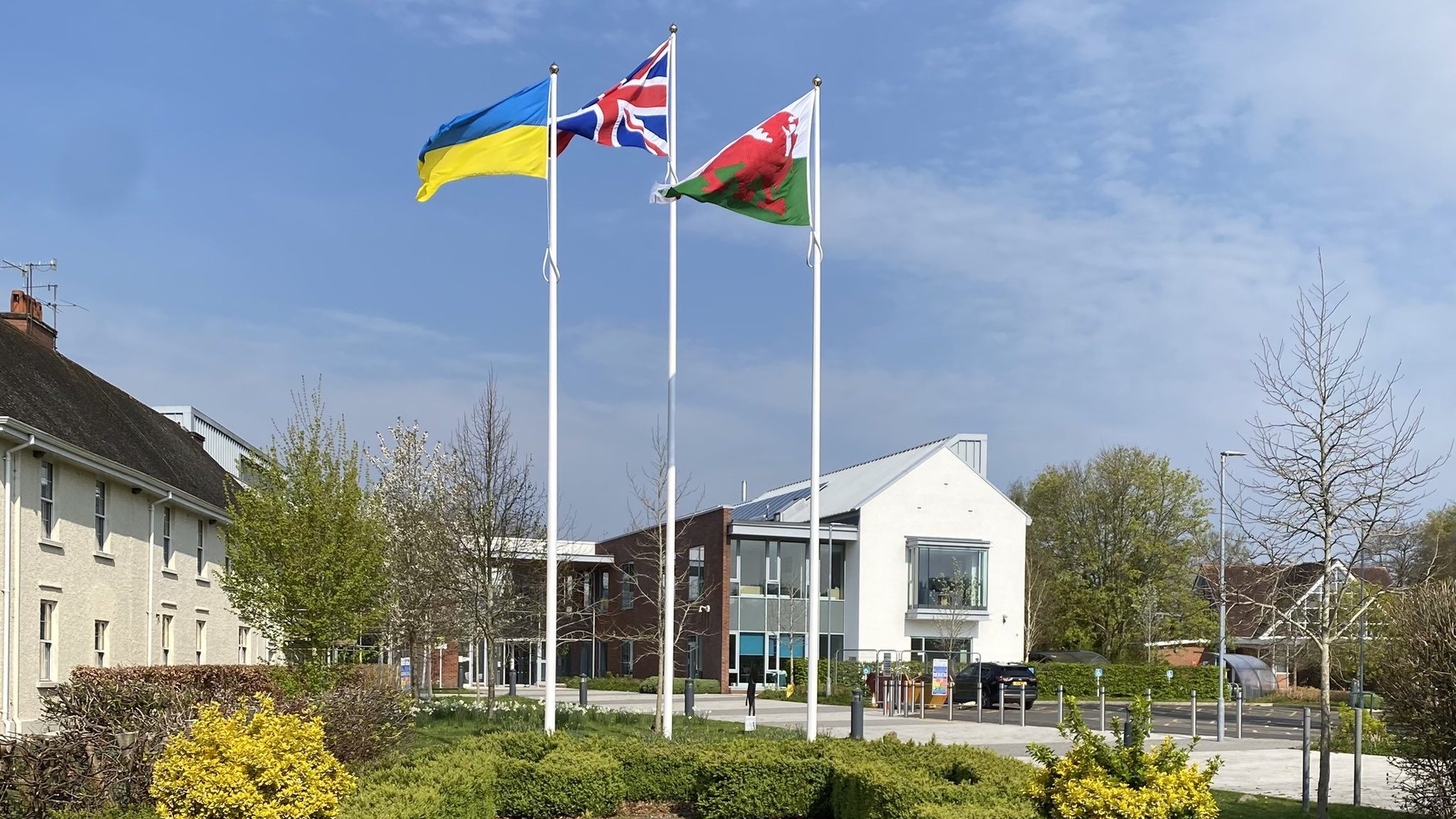 Like many local authorities, Monmouthshire will be providing free language classes along with employment support advice to help people find jobs. A number of local people have also come forward to offer their services as translators alongside professional interpreters. The council is also keen to hear from local landlords who may have properties to let which could accommodate families arriving in Wales under the separate Welsh Government super-sponsor scheme.
Chief Executive Paul Matthews said,
"We are humbled by the remarkable response from the people of Monmouthshire who have opened their homes to families fleeing the war in Ukraine.  We are also incredibly grateful to the businesses and community groups who have been in touch to offer support."
Anyone who is able to help can consider making a financial donation to the Disasters Emergency Committee
Homes for Ukraine
The UK Government has set up two routes for people fleeing the war in Ukraine to seek safety and sanctuary in the UK and Wales.
If people in the Ukraine have family ties in the UK they can apply for a visa through the Ukraine Family Scheme. This scheme allows people to join their family members or extend their stay in the UK. It is free to apply and people will be able to live, work and study in the UK and access public funds.
The other route is the Homes for Ukraine scheme, which is specially designed for people in Ukraine who do not have family links in the UK. It allows people in the UK to sponsor someone in Ukraine to come and live in the UK.
People in Wales can sign up for the Homes for Ukraine scheme, offer to become a sponsor and offer a space in their home to someone fleeing the conflict in Ukraine to live for at least six months. People signing up to the scheme via the Homes for Ukraine website can be matched with people escaping the war in Ukraine who want to come to the UK.
We have been overwhelmed by the generosity of people in Wales so far – thousands of people have signed up to the scheme as potential sponsors.
The Welsh Government is also signing up to the Homes for Ukraine as a super-sponsor. This means we will sponsor up to 1,000 people from Ukraine in the first phase, but we could take more people.
By sponsoring people directly, they will have a structured arrival and integration into Wales. People arriving via the super-sponsor route will initially come to one of the welcome centres, which are being set up around Wales and, from there, they will go on to medium and longer-term accommodation. Support services, including health services, counselling and other specialist services will be available to people arriving.
We are working closely with local authorities, public services in Wales and the third sector to support people arriving via the Homes for Ukraine scheme.
There is a warm welcome waiting in Wales for all those coming from Ukraine.