Brenda Rees
B.A. (Hons); PGCE: Post Grad Dip Special Needs (SpLD)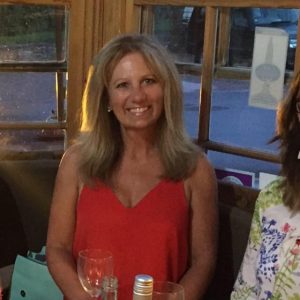 Brenda has been working for the SpLD Service for over 16 years. Armed with a BA (Hons) degree from Cardiff University, Brenda gained her PGCE certificate from Cyncoed and worked initially as a Primary School Teacher in Cardiff before moving to Chepstow.
Whilst working as a Supply Teacher/TA at Pembroke Primary she became involved with children with additional learning needs (ALN) particularly those with a specific learning difficulty. Various qualifications in this area were gained including the Post Graduate Diploma in Special Needs (SpLD).
Brenda has worked in primary and secondary schools in the Chepstow / Caldicot area. She has been involved with access arrangements for GCSE and A level students and keeps her access arrangement training updated.
She is heavily involved in devising training programmes and helping steer the SpLD Service forward to meet the current needs of ALNCo's and Monmouthshire schools. Brenda is a certified Irlen Screener.
Currently covering primary schools in Chepstow: Dell, Pembroke, Thornwell, St. Mary's and Shirenewton. In Caldidot area: Dewstow, Rogiet and Undy.
Katherine Kippax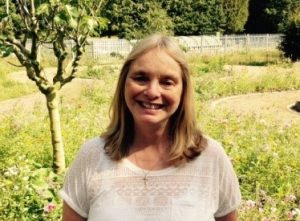 (Cert. Ed; B.A; Certificate for teachers of Learners with SpLD; Post Grad. Dip Special Needs (SpLD); PATOSS member)
Katherine has been working for the SpLD Service for over 20 years. During her career, which began in 1978 as a P.E. Teacher, she has taught a wide range of ages from Reception to Y13. Over several years, she has gained qualifications in the area of Special Needs/ALN.
Katherine also worked for six years(part-time evenings) as a Study Skills Tutor at Newport University (Caerleon Campus) working with dyslexic students and those with other difficulties such as DCD and Autism/Asperger's Syndrome. It was here that she gained experience in assessing students for DSA.
Katherine has been instrumental in devising and delivering training courses for schools in Monmouthshire. She currently covers schools in the Abergavenny area and undertakes assessments of children throughout Monmouthshire.
She is involved in Access Arrangements in Comprehensive School for GCSE and 'A' Level students and keeps her Access Arrangements training up to date by attending the annual PATOSS Access Arrangements Course.
Katherine is also a Certified Irlen Screener.
Ruth Davies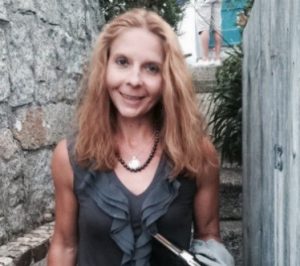 Ruth Davies, BA hons, PGCE, Post Grad Dip Special Educational Needs (SpLD), Clinical Certificate in Hypnotherapy, NAS Early Bird Plus presenter.
After completing her degree at Avery Hill College in Eltham, South East London Ruth worked for The Young Peoples Trust for the Environment and Nature Conservation in Guildford Surrey providing information on nature conservation to schools and young people and instructing groups of children on educational field trips in Dorset. She returned to Avery Hill College in 1993 to do a Secondary Postgraduate Certificate in Education ( PGCE) in Religious Studies and worked as a Religious Studies, Personal Social and Health Education, Geography and SEN English teacher, undertaking regular supply teaching work in secondary schools for Monmouthshire County Council and South Gloucestershire, including the Hospital Home and Tuition Service and a special school in Monmouthshire for children with social emotional and behavioural difficulties, SEBD. Ruth joined Chepstow Comprehensive School as a teacher in the Special Educational Needs Unit, in 2001 and completed a Postgraduate Diploma in Special Educational Needs, SpLD, at this time. Ruth joined the Monmouthshire SpLD Service in 2008, initially as a part time member of the specialist teaching team and later becoming SpLD Co-ordinator and Early Year's SEN liaison Officer. Ruth has also trained with the National Autistic Society, as an Early Bird Plus presenter and has a Hypnotherapy Diploma.
Ruth has worked for the Monmouthshire SpLD Service in secondary and primary schools assessing and teaching children experiencing specific learning difficulties and, with the team, to raise awareness of these and the importance of ensuring that children achieve their full potential and celebrate their learning differences rather than be held back by them. Ruth is currently delivering SpLD sessions to children in primary schools in the Monmouth, Caldicot and Abergavenny clusters, leading the Specific Learning Difficulties Team on delivering and developing training programmes and working with parents/carers and reaching out further using social media/digital technology.

Claire Jones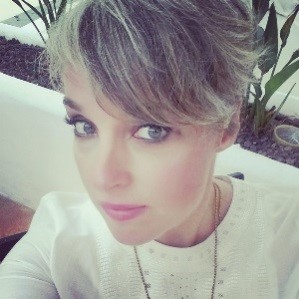 BSc (Hons) European Business and Technology, Coventry University
PGCE in (MFL) Modern Foreign Languages, Keele University
PGDip in Specific Learning Difficulties, University of South Wales
My teaching career started in Staffordshire as a MFL teacher for Key Stages 2/3/4.
I am currently dividing my teaching timetable between the Monmouthshire SpLD service, specialising in the Welsh language schools and Ysgol Gymraeg Y Fenni, where I participate to raise pupils' curriculum levels.
Recently, I was associated in preparing lectures and assessing portfolios for the ALSA (Additional Learning Support Assistant) Interactive Welsh Language course via webinars at the (USW) University of South Wales, teaching classroom assistants to work with pupils who have Dyslexic tendencies.
In 2016, I participated as a speaker at the British Dyslexia Association (BDA) International Conference with Dr Rhiannon Packer (USW) discussing Bilingualism and Dyslexia: An Interactive Welsh Perspective.