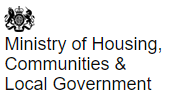 The Government is seeking an application from Monmouthshire into its Community Renewal Fund
The UK Government announced £220million investment in the UK Community Renewal Fund (UKCRF) in its budget on 3rd March 2021. The Fund is to support people and communities most in need across the UK, creating opportunities to trial new approaches and innovative ideas at the local level. The funding is only available for the current financial year and will pave the way for the government's Shared Prosperity Fund, due to launch next year.
Whilst Monmouthshire has not been designated within the top 100 priority places, bids are still invited of up to £3m for Monmouthshire County. The UKCRF will be managed by 'lead authorities', Monmouthshire County Council is the lead authority for Monmouthshire.
Projects proposals are encouraged from both urban and rural areas and should align with four identified themes and with local priorities:
Investment in skills
Investment in local business
Investment in communities and place
Supporting people into employment
The Government's prospectus sets out further details on the objectives of the fund, the types of projects it intends to support and how it will operate – UK Community Renewal Fund – Prospectus
Monmouthshire County Council will be inviting applications from organisations that support the above themes and are in line with our local priorities as set out in Monmouthshire's Well-being Plan
Event
A webinar was held on the 27th April 2021, with a number of questions raised.  These questions form part of the Q&A pages that can be viewed here, hopefully all questions raised and answered via RDPInfo@monmouthshire.gov.uk can be added to the on line form and available for applicant use..  The webinar was recorded for future use, please view it here.
Key Dates
21 April – Community Renewal Fund website launch and open call for applications
27 April – webinar/online event to outline the application process
14 May (17:00) – deadline for local submissions to be submitted
18 June – deadline for lead authority to submit application to UK Government
End July – successful projects confirmed for delivery
31 March 2022 – project delivery end date
Application Process
Monmouthshire County Council is seeking bids from organisations wishing to deliver activity as part of the UK Community Renewal Fund.
Please read the UK Community Renewal Fund – Prospectus and the UK Community Fund Technical Note for Project Applicants and Deliverers before starting work on a bid.
The Prospectus provides detailed information on the objectives of the Fund, the types of projects it intends to support and how it operates, including the process and selection criteria that will be used to assess bids.
Once completed please register using the following form
Successful UK Community Renewal Fund bids will be for 2021/22 only and activity must end in March 2022.
Further information
If you require further details on the scheme please send an email to one of the officers below: