Monmouthshire County Council's Leader, Cllr. Mary Ann Brocklesby has announced the appointment of the Council's first LGBTQ+ Champion. The role has been accepted by Cllr. Ian Chandler, Ward Member for Llantilio Crossenny, who will be representing the rights and interests of the LGBTQ+ community in all Council business and meetings.
Council Leader, Cllr. Mary Ann Brocklesby said: "I am pleased to appoint Councillor Ian Chandler as our LGBTQ+ Champion. We are committed to ensuring that all our work is inclusive and that all LGBTQ+ people in Monmouthshire can fulfil their potential and feel safe here. Saturday 10th December is Human Rights Day which proclaims the inalienable rights that everyone is entitled to as a human being – regardless of age, race, disability, gender reassignment, marriage or civil partnership (in employment only), pregnancy and sexual orientation. The appointment of Cllr. Chandler feels like a further step forward in promoting human rights for all."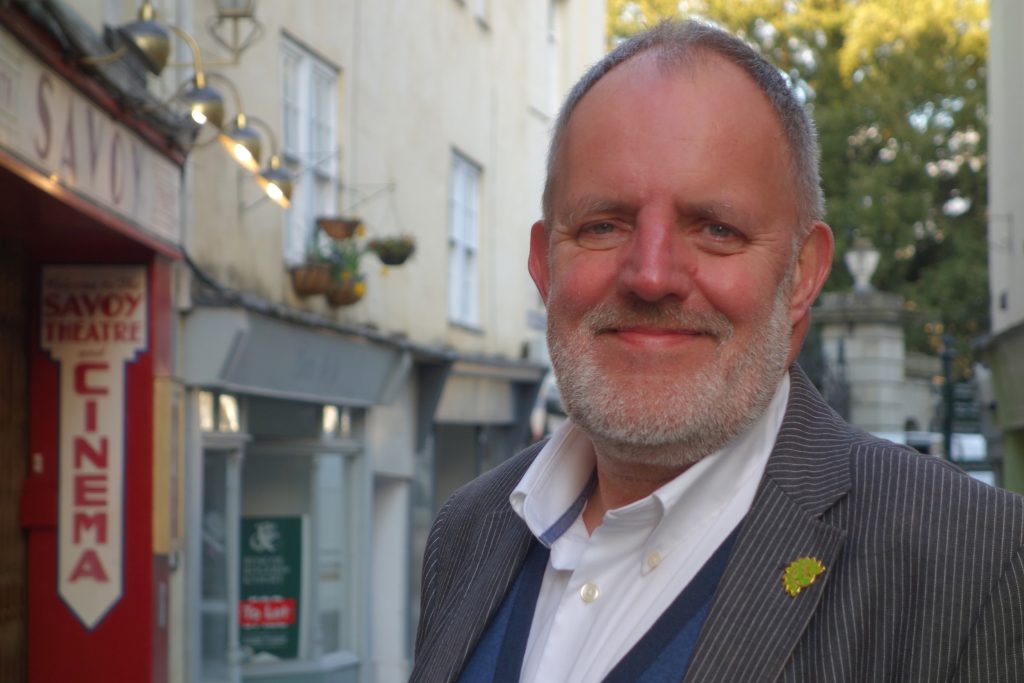 Cllr. Ian Chandler said: "I am delighted to be the Council's Champion for the LGBTQ+ community in Monmouthshire. Despite the great progress that I have seen in my lifetime, LGBTQ+ people in the UK still face discrimination when accessing public services, at work and in education. Shockingly, two-thirds have experienced verbal, physical or sexual abuse, and nine in ten secondary school teachers say that pupils in their schools have suffered homophobic bullying. This has to change and I want to support LGBTQ+ people in Monmouthshire to have their voices heard.
"Like many LGBTQ+ people, I was nervous about finally 'coming out' publicly. I was fortunate that my family and friends are very accepting of me being non-binary and have given me lots of support in my journey. I want everyone, whatever their sexuality or gender identity, to feel able to live as their authentic selves with pride and without fear."
Cllr. Catherine Fookes, Cabinet Member for Equalities said: "This is an important milestone for the Council. It is vital that the interests and rights of the LGBTQ+ community are fully considered and included in all the decisions we make and the work that we do. We are very proud to have Cllr. Chandler championing this for us. I am sure they will bring valuable insight to Council work."
Tags:
cabinet
,
Equality
,
Human Rights Day
,
Inclusivity
,
Leader
,
LGBTQ+
,
Monmouthshire