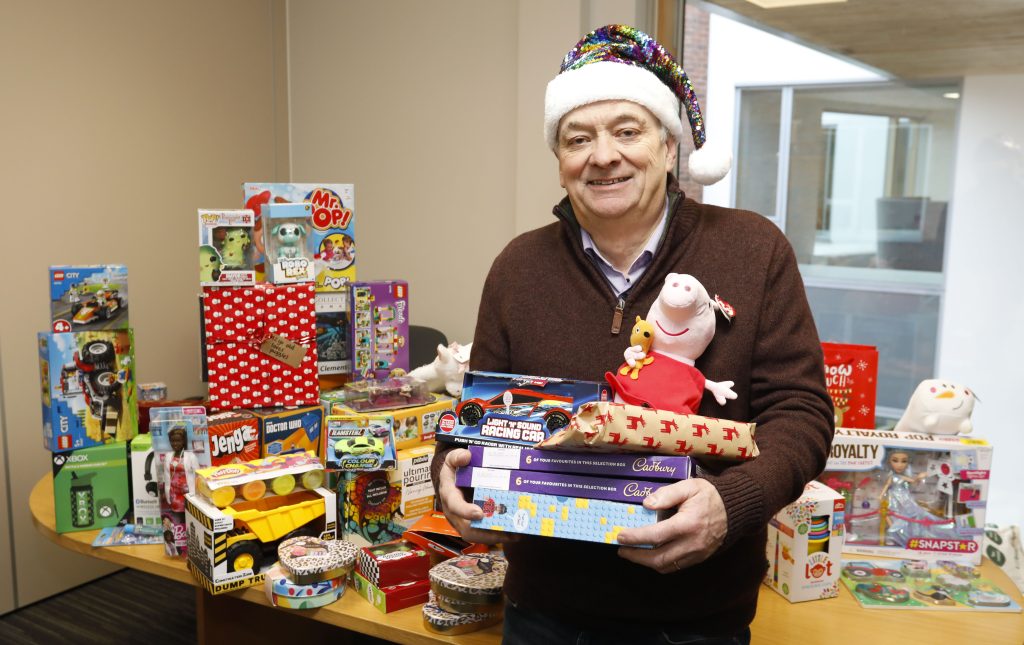 The generosity of Monmouthshire's residents has led to this year's Christmas Wishes campaign being able to provide 300 vulnerable children and young people with gifts and vouchers in time for Christmas.
In addition to the presents that were kindly donated, more than £5,200 was raised by residents and businesses across the county over the past month.
The annual appeal, run by Monmouthshire County Council's Children's Services Team, aims to put smiles on the faces of youngsters as they open presents that they otherwise might not have received this year.
The kind donations have come in a wide range of places, including: Monmouthshire and Principality Building Societies, St Mary's Church Chepstow, The Spirit of Monmouth running club, Waitrose in Abergavenny, Mustoes garage in Caldicot, the Helping hands charity at Inbev brewery, Verve & Abergavenny kick/boxing clubs, Ladybirds nursery Llanvihangel, Unison, local councils and councillors, King Henry VIII School and their contractor Morgan Sindall and many other schools and businesses. A fantastic selection of donations has also been supplied by kind residents, A fantastic selection of donations has also been supplied by kind residents, making Christmas wishes come true.
This year, times have been particularly hard and it's been amazing that the local community has pulled together to help those children and young people less fortunate. The money raised has gone to purchase gift vouchers and together with the gifts, they are currently in the process of being delivered by social workers and support staff.
The spirit of giving at Christmas is very much alive in Monmouthshire and the Children's Services Team would like to extend a huge 'thank you' to all who showed they cared and wanted to make a difference.
Councillor Tudor Thomas, Cabinet Member for Social Care, said: "I have been moved by the incredible kindness of residents and businesses in Monmouthshire. At such a difficult time, during the Cost of Living Crisis, the community have really opened their hearts to this appeal. Every donation, large or small, goes a long way to making this time of year special for our most vulnerable children and young people. On behalf of the Children's Social Services team, and myself, I want to say a heartfelt thank you to all those businesses, councillors, organisations and residents for the overwhelming support received. It is really appreciated during this challenging time. A merry Christmas and a happy New Year to everyone."
Tags:
appeal
,
cabinet
,
christmas wishes
,
Monmouthshire