Monmouthshire County Council's Monmouthshire Meals service and one of its longest-serving colleagues, scooped up two awards at a national ceremony held on 6th October.
The NACC (National Association of Care Catering) Awards 2022 celebrated exceptional achievements in this very important sector – catering within the community in care settings.
The Meals on Wheels Award was won by Monmouthshire Meals. The judges praised this council-run service for genuinely providing more than a just meal, for going the extra mile by making time for each person who receives this important service.
Monmouthshire took home more than one award though from the ceremony, which was held at the East Midlands Conference Centre in Nottingham. The Pam Rhodes Award, went to Pauline Batty, Corporate Catering Manager, Monmouthshire County Council. Pauline has been involved with the NACC since 1990 and has given her time and expertise as chair of the Welsh region on three occasions. Her commitment to the organisation is legendary and her service to the care sector, and particularly the Meals on Wheels service, epitomises the Pam Rhodes Award, making her a most worthy recipient.
Cllr. Tudor Thomas, Cabinet Member for Social Care, Safeguarding and Accessible Heath Services said:
"I am thrilled to see the dedication of our catering colleagues being recognised nationally at the NACC awards. The Monmouthshire Meals team have been keeping some of our most vulnerable citizens safe at home by delivering friendship and care with every meal. It was also heart-warming to see the expertise of Pauline Batty whose commitment and knowledge have gained the respect and admiration of colleagues (and the wider industry) celebrated. We're truly proud of Pauline and the Monmouthshire Meals team."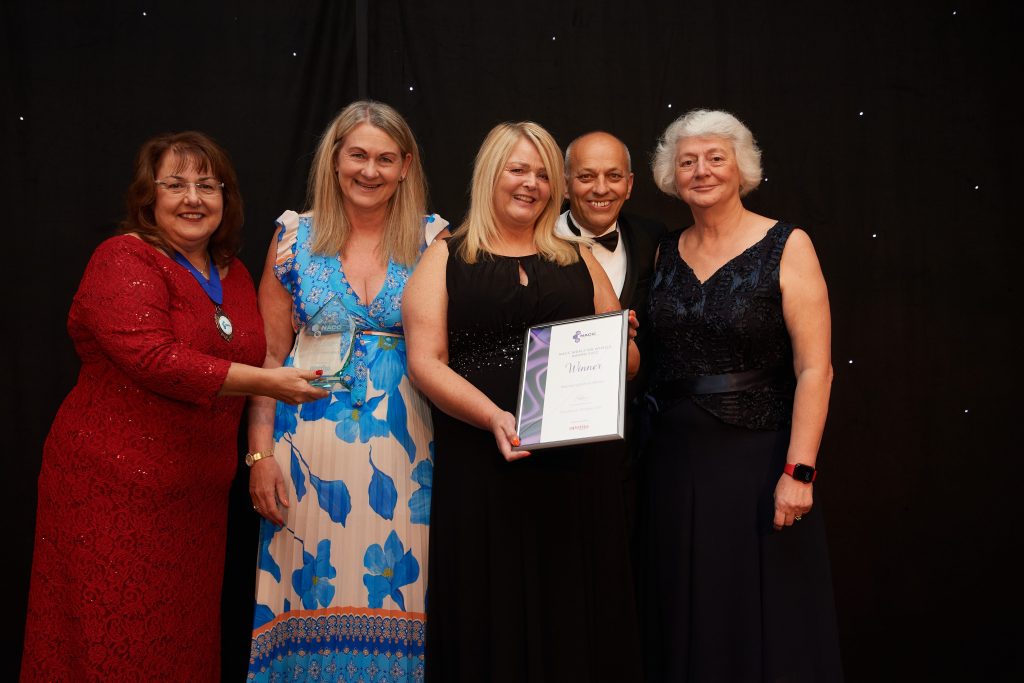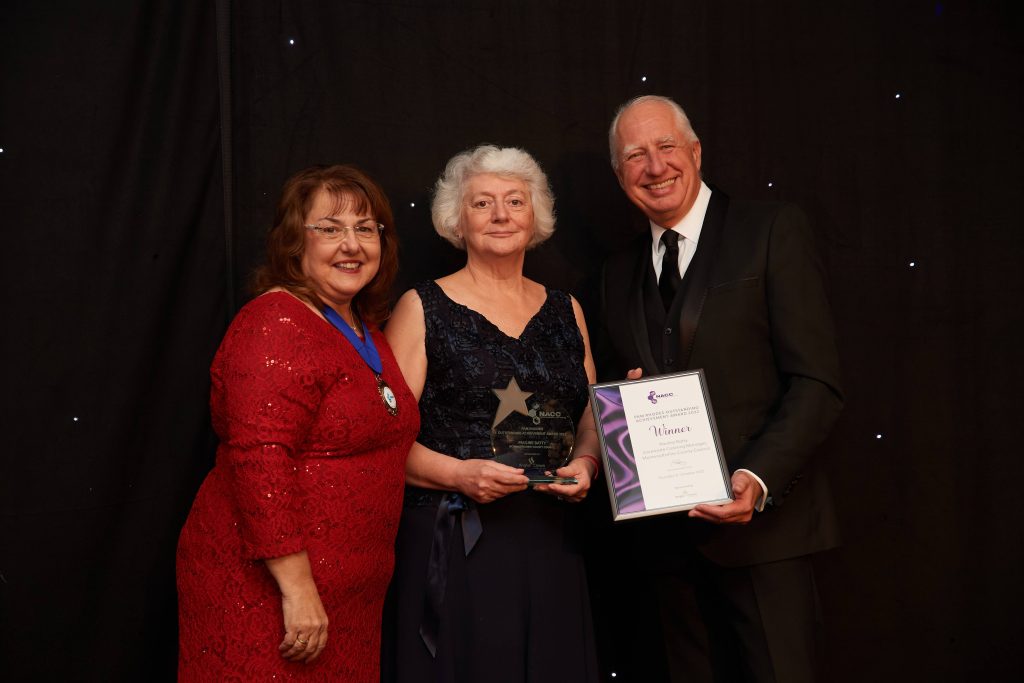 NACC National Chair Sue Cawthray, Pauline Batty, Paul Howell Anglia Crown Director