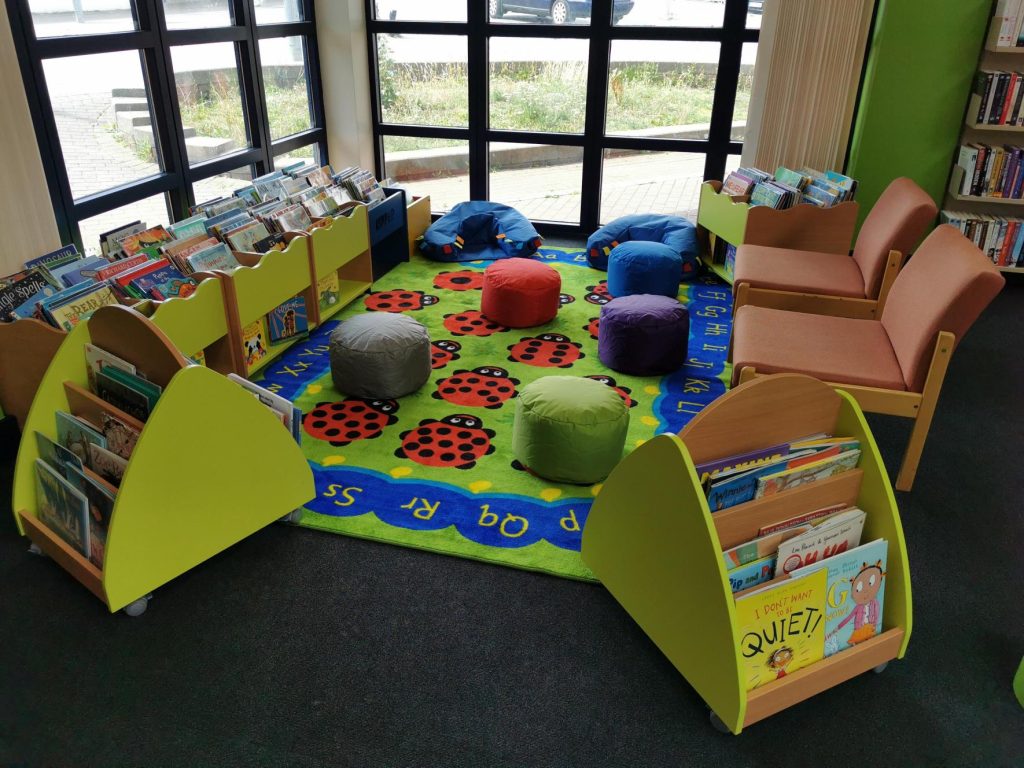 Monmouthshire's Community Hubs and libraries want to know what children and young people think about their local libraries. They're being asked to get involved by completing a short survey, which will be available in libraries and Hubs across Monmouthshire from Monday 17th October for a fortnight.
It's well known that libraries play a vital role in improving literacy and promoting the pleasure of reading, which supports a child's development and success in later life. Each library in Monmouthshire offers a wide range of wonderful and exciting of fiction for all ages, as well as a comprehensive collection of non-fiction books to satisfy homework needs and to help develop an interest in the world.
Library memberships in Monmouthshire are free and also include other free services and free activities, such as computer access, a range of workshops during school holidays, as well as eBooks and eAudiobooks via the Hubs' Borrowbox service.
The library service wants to encourage everyone, especially children and young people, to make the most of what's on offer. This means finding out their views and ideas is key to helping make the Hubs and libraries places that young people want to spend time.
Monmouthshire County Council's Cabinet Member for Equalities and Engagement, Cllr. Catherine Fookes, said "We all know how fantastic libraries are and how they open young minds to new worlds. Thousands of people use our libraries every year. But we want to ensure that our libraries reflect the books, spaces and events that young people care about and want to get involved in. So please help us by sharing your views on how to develop our libraries."
Children visiting their local library will be asked to fill in a quick, easy and confidential online survey. The results will help shape developments and offer guidance for the future.
The survey will run for two weeks from Monday 17th October and is for children and young people aged 7 to 16.
Monmouthshire's library service is delivered through community hubs in Caldicot, Chepstow, Monmouth and Usk, and libraries in Abergavenny and Gilwern.
For further information on the survey contact Fiona Ashley: FionaAshley@monmouthshire.gov.uk