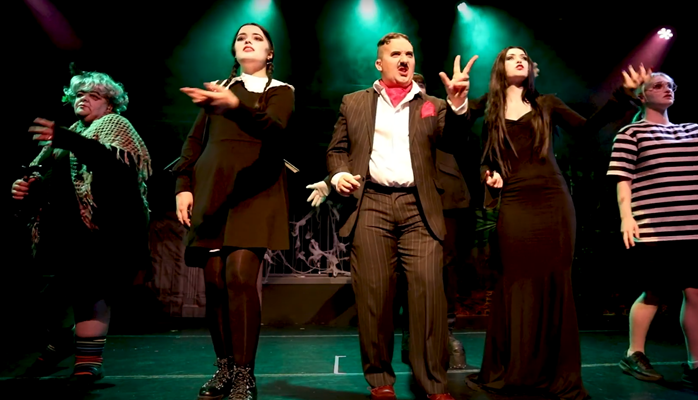 From spooky stories and craft, to the Monmouthshire Games, there are so many autumn adventures taking place across Monmouthshire this half term.
If you're looking for a treat Monmouthshire's hubs and libraries are packed full of activities for little monsters. Monmouth Community Hub will have Autumn stories and craft events on Wednesday 2nd November from 10:30-11:30am for children aged 4-8 years. Gilwern Library will be hosting a ghostly drop-in craft session on Monday 31st October from 2-3pm, where attendees will be able to make their very own ghostly paper lantern.
Caldicot Community Hub is hosting a Halloween Stories and Craft session at 2:30pm on 31st October for children aged 4-9. A Lego Workshop is also being held at Caldicot Hub on Wednesday 2nd November for children aged 5-9. Both sessions are bookable via this link:
Tintern Old Station is playing host to free Halloween craft making experiences, where children can make broomsticks, pinecone spiders and spiderwebs. Halloween themed cakes and treats are available in the tearooms. The activities will be taking place on Monday 31st October, Thursday 3rd and Saturday 5th November from 11am – 3pm.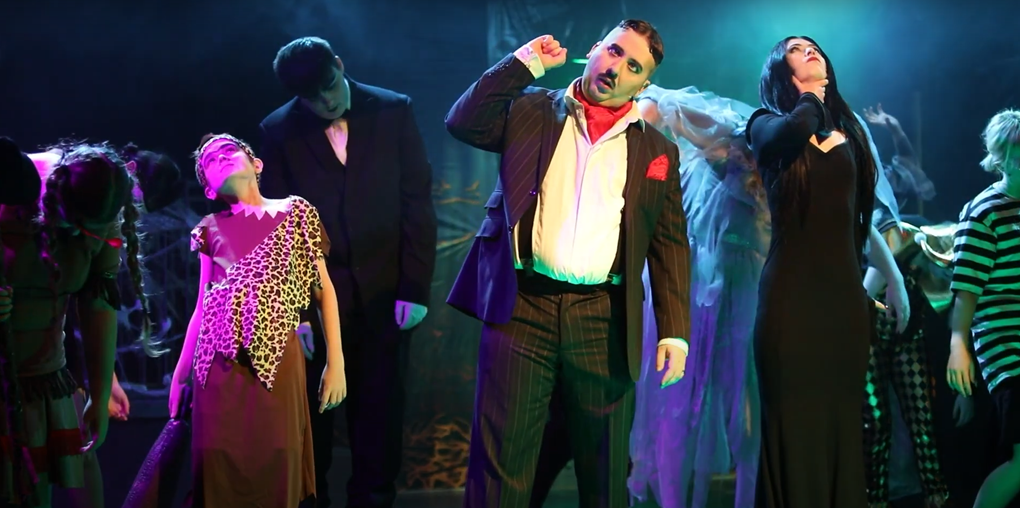 Happy Go Lucky Theatrical will be performing The Addams Family Musical at The Drill Hall, Chepstow. Doors will open half an hour before start time, and interval refreshments will be available. A raffle will also be held during the interval to raise money for Noah's Ark Children's Hospital. The dates and times for these performances are:
Saturday 29 October, 2:30pm
Saturday 29 October, 7:30pm
Sunday 30 October, 2:30pm
The leaves are turning and wildlife is getting ready for the colder days ahead. Drop into one of the Autumn Animal Clay Play sessions (children must be accompanied by an adult) which will be running from 11am – 3pm:
Monday 31st October – Shire Hall, Monmouth
Tuesday 1st November – Abergavenny Museum and Castle
Thursday 3rd November – Chepstow Drill Hall
Children between the ages of 5 and 11 are welcome to join the Monmouthshire Games this half term, with sessions running from 8am to 5pm Monday 31st October to Friday 4th November. The Monmouthshire Games are available to all young people in Monmouthshire, including any children of families visiting Monmouthshire on holiday. Each site has 30 spaces available per day, you can book here: The Monmouthshire Games – Monlife
Cllr. Sara Burch, Cabinet Member for Inclusive and Active Communities said: "There is so much to do this half term, as well as activities inside and out of our hubs and attractions. Go out in the fresh air, kick the crispy autumn leaves, and wonder at the incredible colours across Monmouthshire's beautiful countryside. There are so many places to visit to make everlasting memories for everyone of all ages." For more information, please visit: Autumn events in Monmouthshire – Visit Monmouthshire