This year's Usk Show welcomed visitors in their thousands to the showground on Saturday 10th September. Following the passing of Her Majesty Queen Elizabeth II two days earlier, the decision to go ahead with this year's show was made after much thought and deliberation, and acknowledged Her Majesty's love of the countryside and rural life. While the show itself featured many of the annual favourites, such as livestock shows and judging, and local food producers, events acknowledged the sad and overwhelming loss of Her Majesty. Before the Grand Parade of Animals took place in the central ring, at 3.15pm, crowds gathered for a minute's silence to honour the late Queen for her dedication and service which spanned 70 years.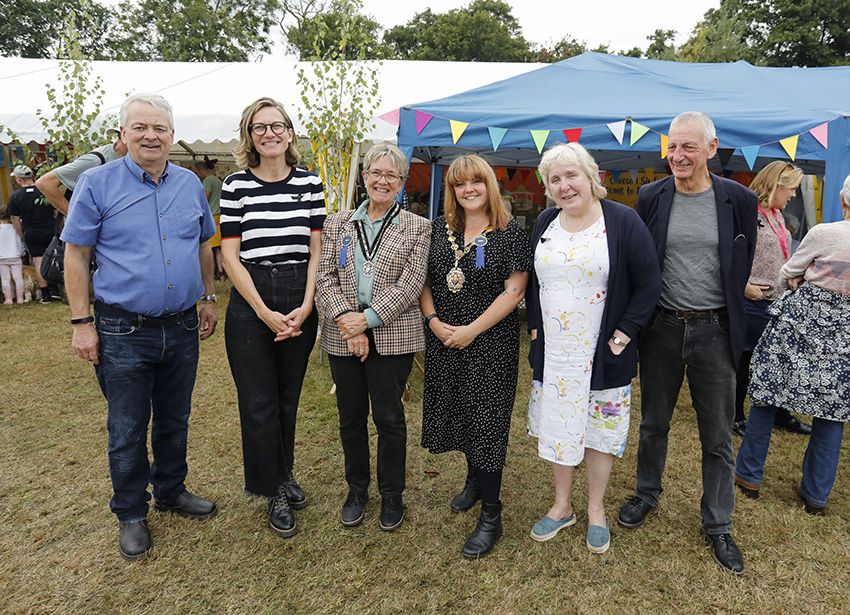 Monmouthshire County Council had its usual marquee on the showground offering a chance to engage with a wide range of service areas. With due respect to the period of national mourning, the planned entertainment acts were cancelled, and elements such as support for people during the Cost of Living Crisis continued. The Flying Start team, which supports parents with young children, volunteered at the baby changing and feeding area. School Meals, Road Safety, Fostering and Employment & Skills teams also joined, as well as the ever-popular pop-up Reuse Shop. The Reuse Shop was selling items that had been donated at recycling centres. The money made by these pre-loved items goes towards funding tree planting around Monmouthshire, an important part of the wide-ranging actions to help with the Climate Emergency.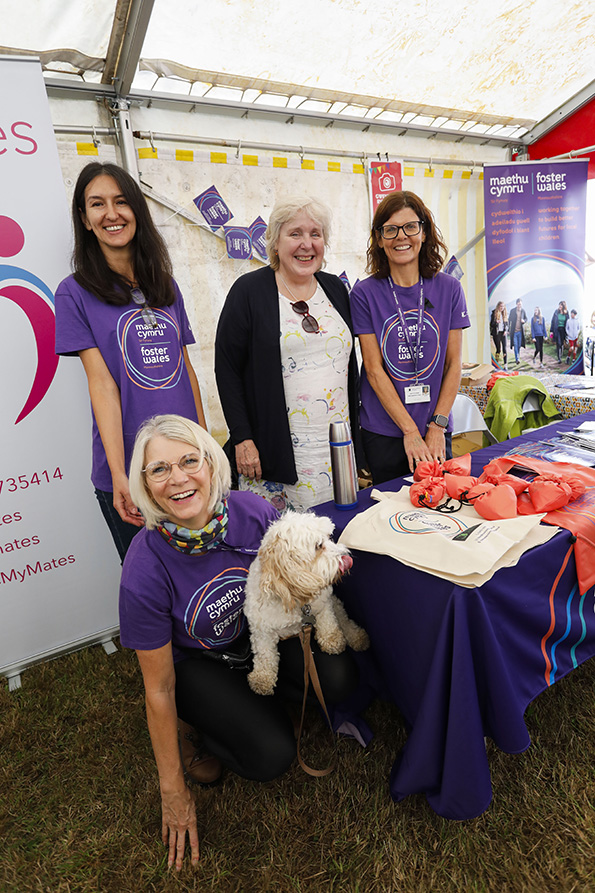 Continuing the theme, the Nature Isn't Neat team handed out leaflets that gave plenty of ideas on ways to encourage more biodiversity in gardens, such as how to make a bug hotel. Alongside, the Cycling Without Age trishaw bike was also on site to promote the accessible transport scheme that is based at Bridges Centre in Monmouth.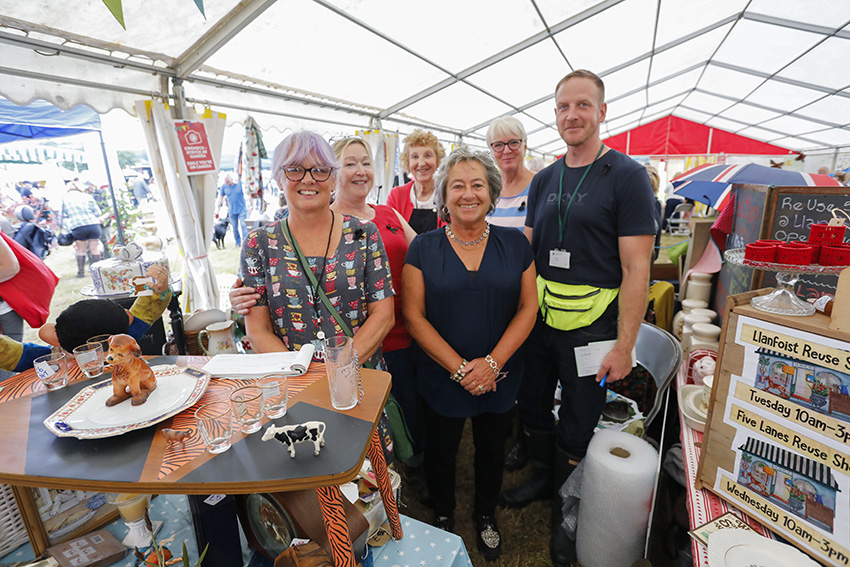 The Flying Start team were offering a dedicated baby changing and feeding room within the marquee and the chance to access local parenting support groups, while the MyMates group, which is a group exclusively for people with a disability, were promoting the work they do to help individuals make sustainable friendships that bring joy to all everyone involved.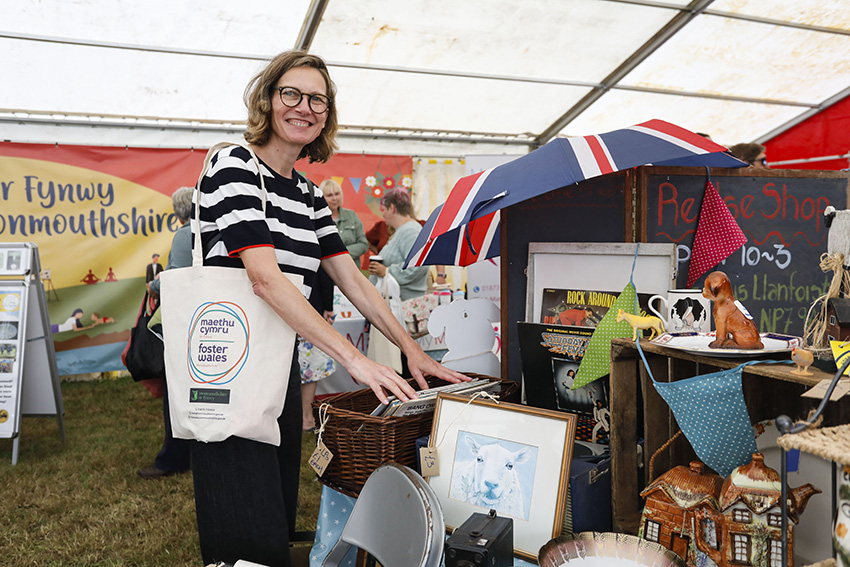 Visitors to the show were invited to Meet The Cabinet and have a chat about the issues that matter to them and the changes they would like to see in future. The Leader of the Council, Cllr. Mary Ann Brocklesby, was on hand, with other members of the Cabinet including Deputy Leader, Cllr. Paul Griffiths, Cllr. Tudor Thomas (Cabinet Member for Safeguarding, Social Care and Accessible Health), Cllr. Catrin Maby (Cabinet Member for Climate Change and the Environment), Cllr. Martyn Groucutt (Cabinet Member for Education) and Cllr. Catherine Fookes (Cabinet Member for Equalities & Engagement) throughout the day.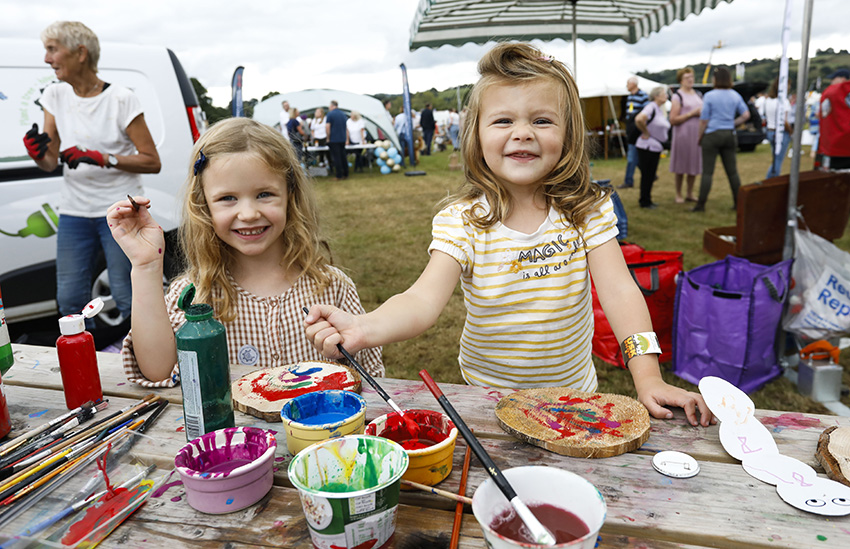 Council Leader, Cllr. Mary Ann Brocklesby said: "I was pleased to have the opportunity to talk with so many local residents who came along to this year's Usk Show. With the current cost of living crisis, it was important for us to have colleagues attending who were able to offer help and advice, and distribute information about the support that is available via our Money Matters campaign. It was a reflection of the challenging times we are living in, that so many people found this information so useful.
"These face-to-face events are a crucial part of our engagement with communities," continued Cllr. Brocklesby. "Having the chance to offer support to new parents, to give advice and opportunities to those looking for employment, to help connect those who live in rural communities… there are so many ways in which our presence at events like the Usk Show matters enormously. We want to encourage all residents to share their concerns, hopes and needs with us as we go forward, in working to build a better future and tackle inequality across Monmouthshire. I look forward to more such events in the future and would like to thank everyone who took the time to come and see us at the Usk Show."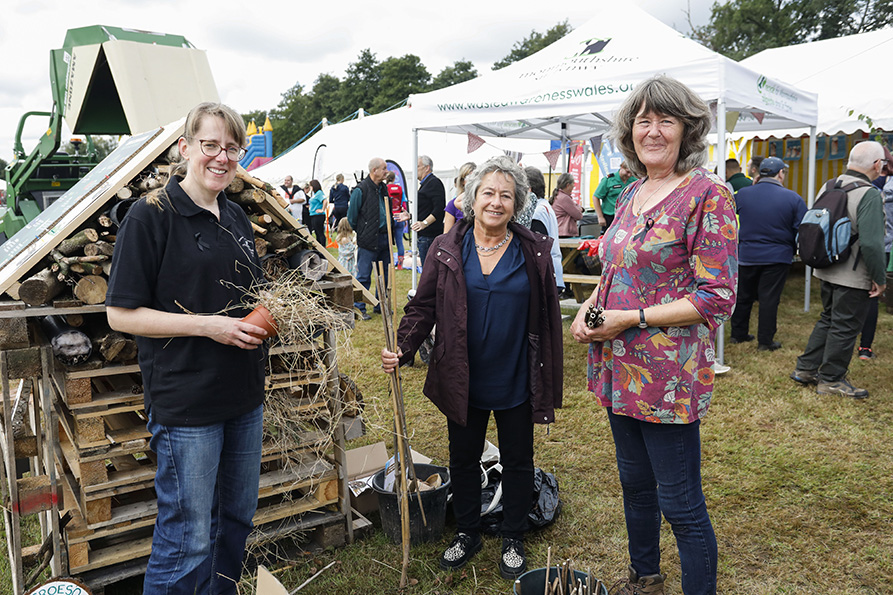 Nia Osborne, Event Manager of the Usk Show said: "We hope that everyone enjoyed their day at Usk Show 2022. We were pleased to welcome around 20,000 people to our little corner of Monmouthshire to celebrate rural life. In the light of the sad news of the death of Queen Elizabeth II, we decided to include a book of condolence for our visitors to sign and we were pleased that so many people were able to pay their respects on the day. She was such a strong supporter of rural life, so as a committee, we felt that she would have wanted us to continue with Usk Show this weekend."
"From a personal perspective, I just wanted to say thank you to the around 500 volunteers who allow us to stage Usk Show. Without you there just wouldn't be a show, so thank you to each and everyone of you who helped in some way," added Nia.
For more information about the Money Matters campaign, visit www.monmouthshire.gov.uk/money-matters/ or call 01633 644644.
Tags:
#UskShow
,
MonLife
,
Monmouthshire
,
news