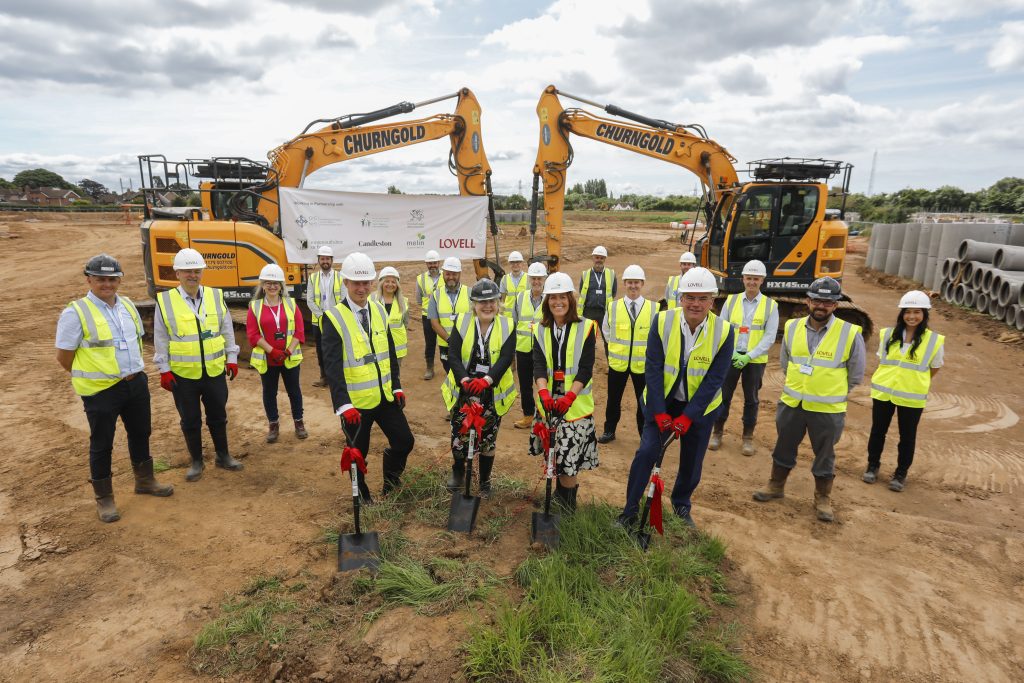 An important milestone was reached today (Wednesday 6th July) in the development of the Crick Road site in Portskewett. Representatives from Monmouthshire County Council, Lovell, Candleston, Melin Homes, the Gwent Regional Partnership Board, and Aneurin Bevan University Health Board (ABUHB) gathered to officially mark the ground-breaking on the Elderwood Parc site on the outskirts of Caldicot.
This £45million project sees a new way of working in partnership, bringing together Monmouthshire County Council, Candleston and Melin Homes, with Lovell as their partner, to develop this important site of new community. Once completed Elderwood Parc will offer 201 open market homes available for sale through Candleston and 68 affordable homes available through Melin Homes, including a range of one and two‐bedroom apartments and two, three and four‐bedroom houses.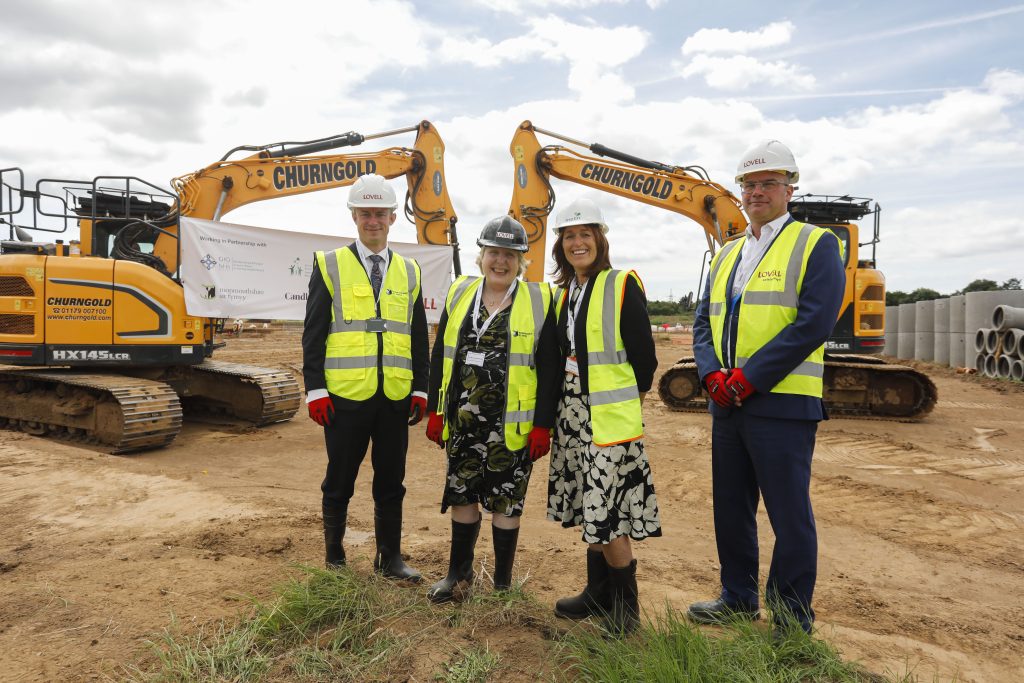 At the heart of this community will be Severn View Park, an innovative and inclusive 32-bedroom care home, designed to replace the Severn View home in Chepstow. Severn View Park is being constructed by Lovell's and will support older people with dementia, both residentially and in the form of respite and shorter-term support. Its construction is funded in a partnership of Monmouthshire County Council, who will manage the home, ABUHB and Welsh Government.
Severn View Park will establish a new way of providing care, creating individual households designed around a communal, courtyard garden, and will ensure that residents of the home and the local area come together as one community. Residents and families will be involved in every step of managing the move to the new site with plans already underway to support a smooth transition to the new home once it is completed, as anticipated, in late summer 2023.
Council Leader, Cllr. Mary Ann Brocklesby said: "This project is an exciting step forward, in providing much-needed housing in tandem with the needs of some of the county's more vulnerable residents. By working in partnership with these leading organisations this development will be delivered with all consideration to the local environment and the local community, and will provide a sustainable place for people to live, work and call home."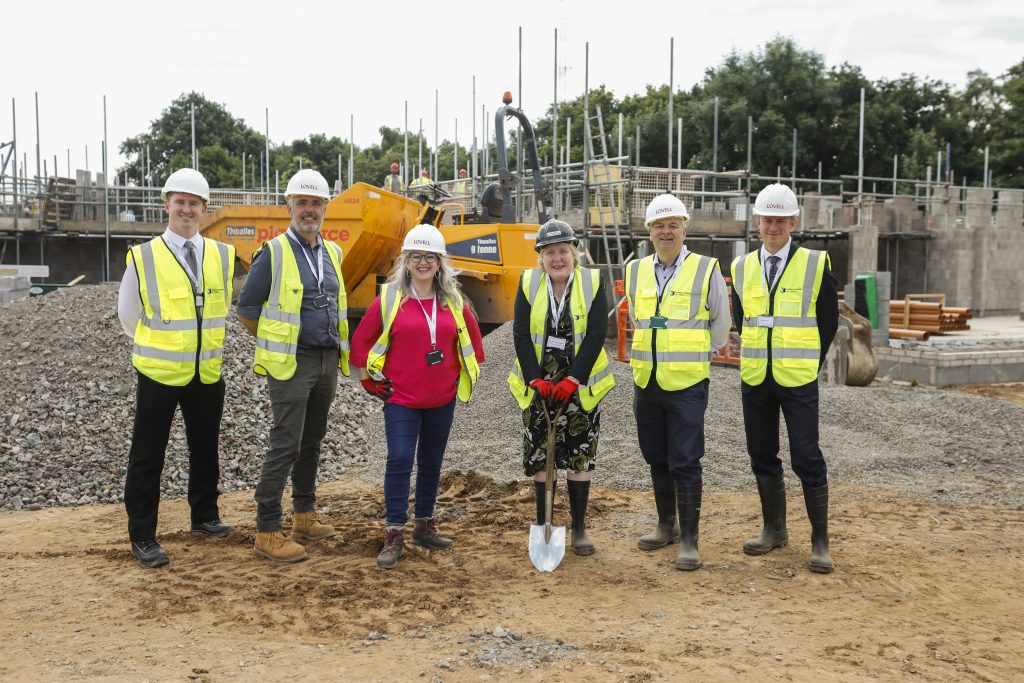 James Duffett, regional managing director at Lovell, said: "We are thrilled that work has now officially started on Elderwood Parc in Portskewett. The development will provide much-needed, new homes for the local community, as well as a great place for them to live and work. We are delighted to be working in partnership with Melin Homes, Candleston, and Monmouthshire County Council to deliver this development, and are looking forward to continuing our successful partnership."
Paula Kennedy, Melin Homes Chief Executive said: "We have worked hard to ensure the development considers the local community, complementing the beautiful countryside, with a variety of options for active travel encouraging people to walk and cycle as well as electric car charging points. It has been fantastic to visit the site today, and to see first-hand how by working in partnership we can benefit communities and the local economy.
"Melin have already worked extensively with local schools and look forward to seeing how these partnerships flourish over the next few years. Through further partnership working we look forward to sharing more good news stories of local employment and apprenticeships. Great things happen when you work in partnership"
Phil Robson, Vice Chair, Gwent Regional Partnership Board, said: "The development of the Crick Road Dementia project has been supported by the Integrated Care fund and will help to meet an identified and emerging need within Monmouthshire. The innovative design will help to deliver homes that offer improved quality of life for residents, as well as social care staff. This scheme illustrates how working in partnership, can and will bring about improved innovation and joined up service delivery."