During Volunteer's Week (June 1st-7th), MonLife have been recognising and celebrating the contributions of residents who have been volunteering across the county. Events culminated in a celebratory event held at Caldicot Castle on Wednesday 8th June.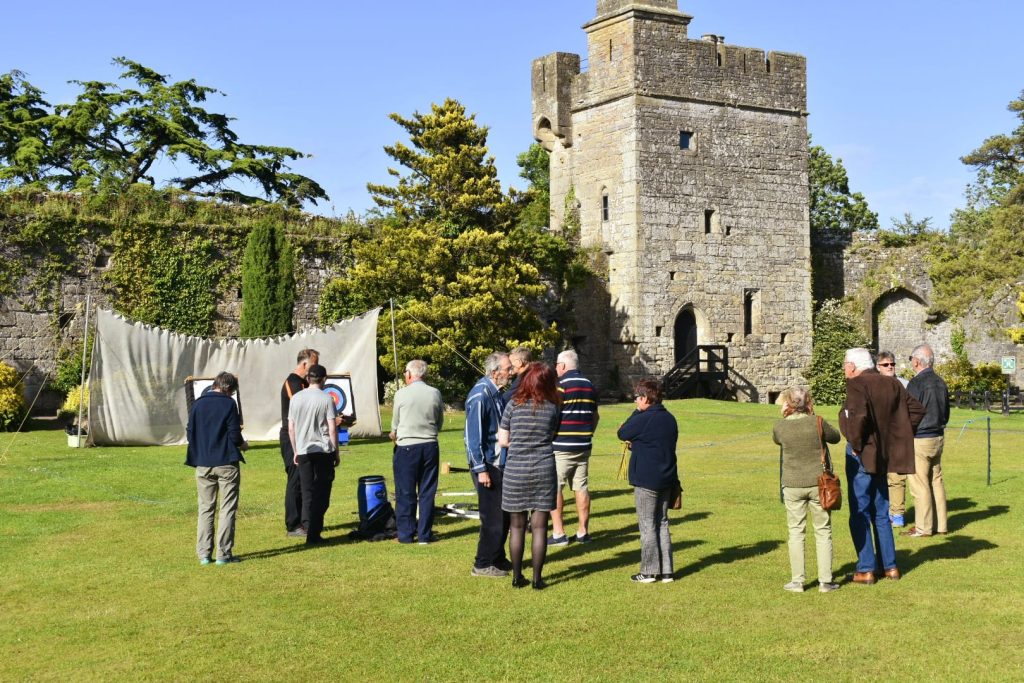 MonLife has an enthusiastic and energetic workforce throughout the organisation, supported by an additional 217 volunteers. They are a vital asset for MonLife as they offer an opportunity for increased involvement and diversity within the organisation.
Volunteers range from enthusiastic teenagers to experienced octogenarians who give their time, commitment, skills and life experience to add value to the council's wide variety of attractions run by the museum service, youth service, sports development team, countryside service and Tintern's Old Station visitor centre.
Despite the pandemic halting usual services over the past two years, MonLife have had over 200 volunteers clock up a resounding 4,500+ voluntary hours during the past year alone.
Volunteers provide a valuable addition and contribution to the delivery of Monmouthshire County Council and MonLife's services, being engaged in service areas like Sports Development and Leisure and Youth Work, as well as keeping our streets clean and green spaces green. It is a great way for volunteers to introduce themselves into important service areas, where 29 volunteers within Sports Development and Leisure were taken on as paid MonLife staff in the Summer of 2021.
Cllr. Sara Burch, Cabinet Member for Inclusive and Active Communities, said: "Volunteering is a rewarding, fun and social way to help our community. Volunteers work across all services in MonLife, being an integral part of the work that we do across the county. I sincerely appreciate the tireless energy, time and commitment given by volunteers from across our county, all to improve people's lives and the communities in which they live."
Volunteers are a vital asset for all MonLife's services. The council offers a wide range of opportunities to support volunteers including training, support and guidance to ensure that volunteering is a valuable, enjoyable experience. Volunteering can enable individuals to enhance existing skills, increase knowledge, meet new friends and boost confidence which in turn benefits their health and wellbeing.

To find out how to volunteer with MonLife, visit this page: https://www.monlife.co.uk/connect/volunteering/