Pupils and staff at Gilwern School set off on the trip of a lifetime with a virtual hike that will see them encircle the world. The project, likely to last two years, will raise cash for charity as well as benefit pupils' understanding of different countries and cultures.
"Gilwern School – Around the World in a New Curriculum" will see staff and pupils covering the distance of 50,000 kilometres, both in and outside the school premises.
For each 10,000 kilometre leg of the trek a different charity will benefit through sponsorship, with the aim of raising a pound via the wider community for each kilometre travelled. The Alzheimer's Charity will be the focus for the first 10,000 kilometres.
Classes and individuals will record the total distance covered on a weekly basis, and using extensive technology the school will plot the journey as it develops. On the completion of each 2,000 kilometres, the school curriculum will be amended to include an in-depth study of the location reached. The first designated stop is Copenhagen with progress featured on the school's Twitter account: @gilwern_school throughout.
The challenging project aligns with the new and exciting Welsh purpose-driven school curriculum, with each year group concentrating on ten different aspects as the pupils and staff arrive at the planned locations. Areas investigated will include the environment, food, dance, music, art, money, agriculture and climate.
Headteacher Roger Guy said: "This project is multi-layered, focusing on well-being to start with, and having a common purpose with each other as we all virtually run around the world. Collectively we work as Geese do, as they fly in formation and share leadership, which reflects heavily on our leadership style here at Gilwern."
The event received support from former Welsh Rugby Union player and sports commentator Eddie Butler, who added 5 kilometres with the pupils. He added "It was great fun, and it was for a great, ambitious cause. To set out and, not just do one day of activity, but to sustain it. It's a lesson in keeping going, perseverance and resilience, and I think they are great values to teach to youngsters"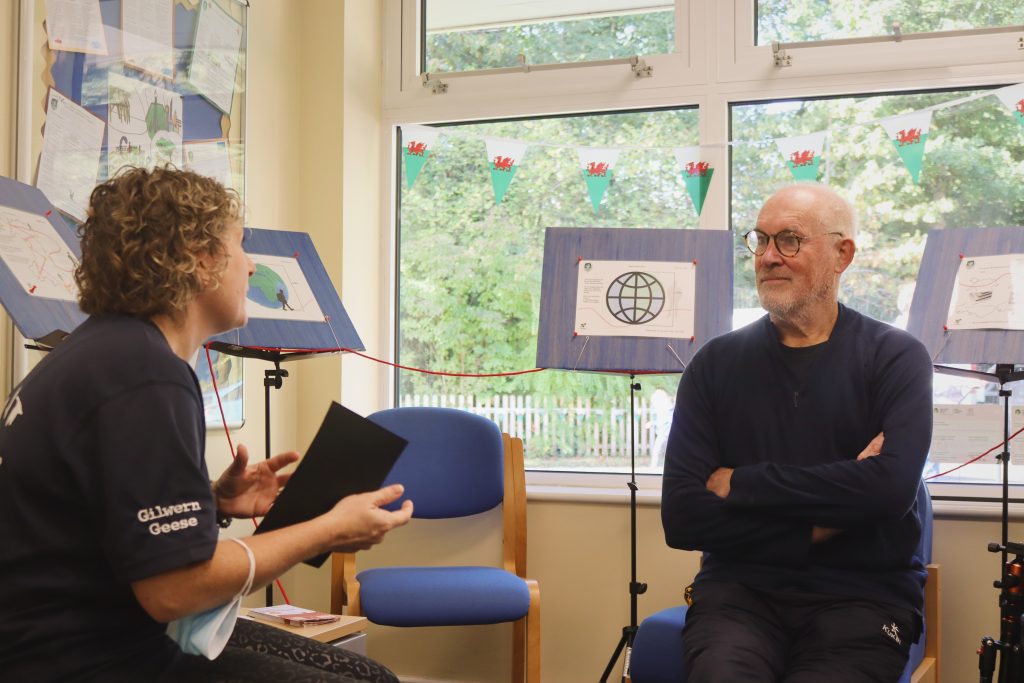 Will McLean, Chief Officer for Children and Young People, said: "I want to say a big thank you to everybody at Gilwern, the teachers have been unbelievably enthusiastic and so positive and brought so much energy to the day and it is great to see the school kicking off its start to the new curriculum with their journey around the world."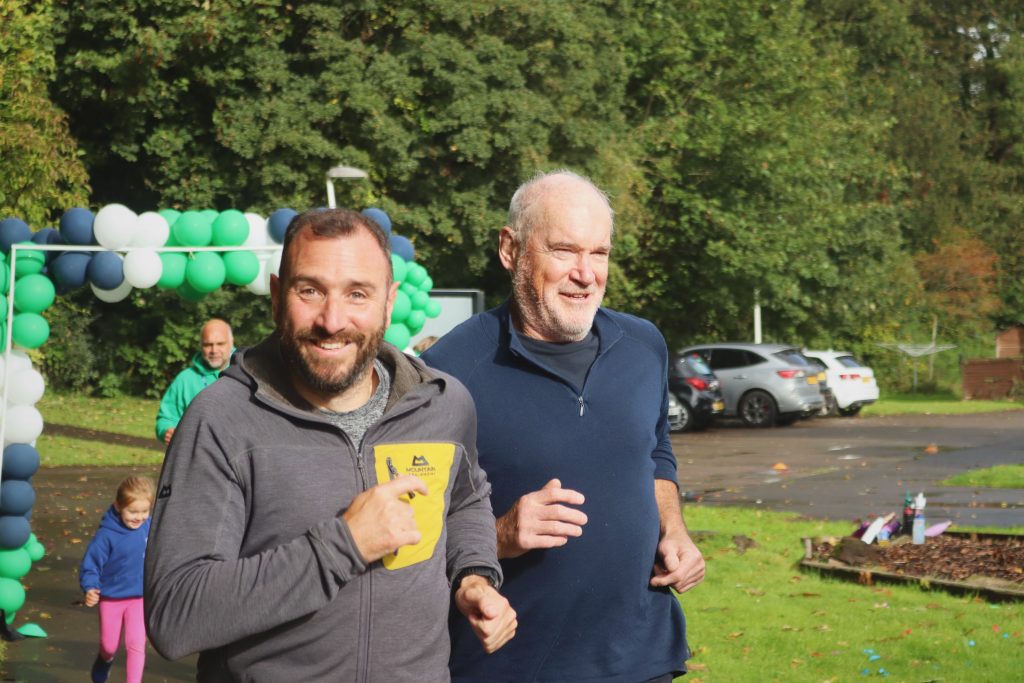 Councillor Paul Pavia, Monmouthshire's Cabinet Member for Education, added: "This is such a fantastic project that will inspire pupils at Gilwern primary school, and hopefully it will encourage other schools to follow in the footsteps of such an ambitious cause. The enthusiasm that the teachers have brought to the children is infectious. Good luck to all involved."
Tags:
Around the World
,
Charity
,
Curriculum
,
Eddie Butler
,
Gilwern
,
Monmouthshire
,
School