Children from primary schools across Monmouthshire have been hard at work producing Christmas window displays in a 'Shop Local' project with Monmouthshire County Council. The initiative has been designed to bring some festive cheer to the high street while reminding everyone to support businesses by buying their Christmas gifts, food and services locally.
Schools that volunteered to take part were challenged to come up with their own creative designs, using recycled material and with the Shop Local message, to decorate shop windows and Community Hubs. Trellech Primary School, Undy Primary School, Pembroke Primary School, The Dell, Dewstow Primary School, Usk CiW Primary, Raglan VC Primary School, Kymin View Primary School, St Mary's RC Primary School, Cross Ash Primary School and Llandogo Primary School have all got involved and most of the installations are now in place.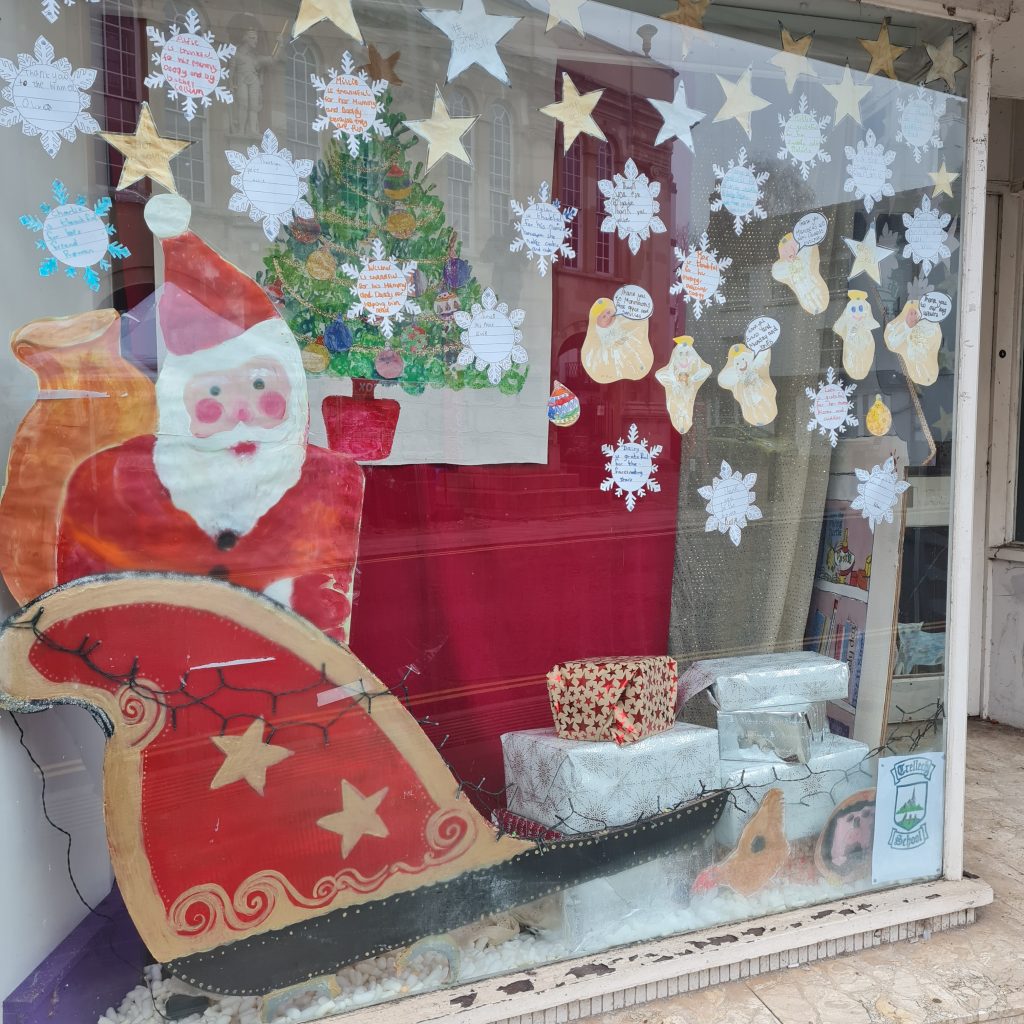 "We're thrilled to see such a fantastic range of decorations," said Councillor Richard John, Cabinet Member for Children & Young People. "The children really have come up trumps with inspiring and heart-warming decorations, scenes and messages. I would like to thank every single teacher and child that has worked so hard making decorations for locations in Abergavenny, Chepstow, Caldicot, Magor, Monmouth, Usk, Raglan and Tintern. They've really helped us spread the Shop Local message and also some much-needed Christmas cheer."
Meanwhile, the Shop Local message is also being spread thanks to a small band of 4ft tall elves. The little Shop Local helpers have been spotted in towns and villages across the county, moving from shop to shop under the cover of darkness. Residents are being encouraged to take an #elfieselfie is they spot him, and share the photos on social media with the #ShopLocal @MonmouthshireCC tag to help support the campaign. So far, they have been seen in Monmouth, Abergavenny, Tintern, Chepstow, Caldicot, Magor and Usk.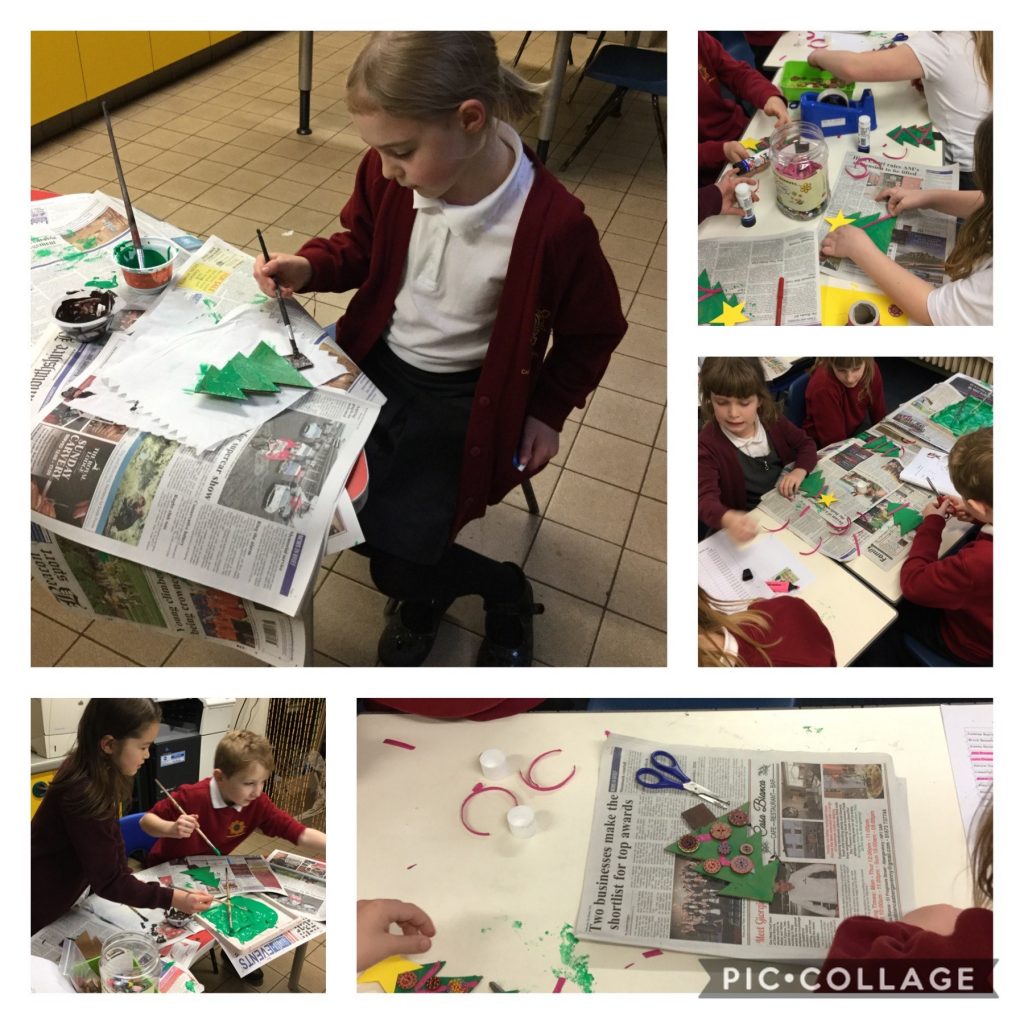 "The Shop Local campaign is making a real impression with shoppers and raising the importance of supporting Monmouthshire's businesses at a time when they need us more than ever before," said Councillor Bob Greenland, Deputy Leader of Monmouthshire County Council. "We've seen a number of photos shared online of the Selfie Elfie, taken by residents making the most of everything our high streets have to offer. We're hoping that this will help spread the word further in the run-up to Christmas. After the year everybody has had, we all need to spread a bit of cheer where we can."
"I would like to add my thanks to all the schools and the pupils that have embraced the Shop Local Christmas crafting challenge," Cllr. Greenland added. "The creativity they have brought to the project is testament to the talent and enthusiasm of young people right across Monmouthshire."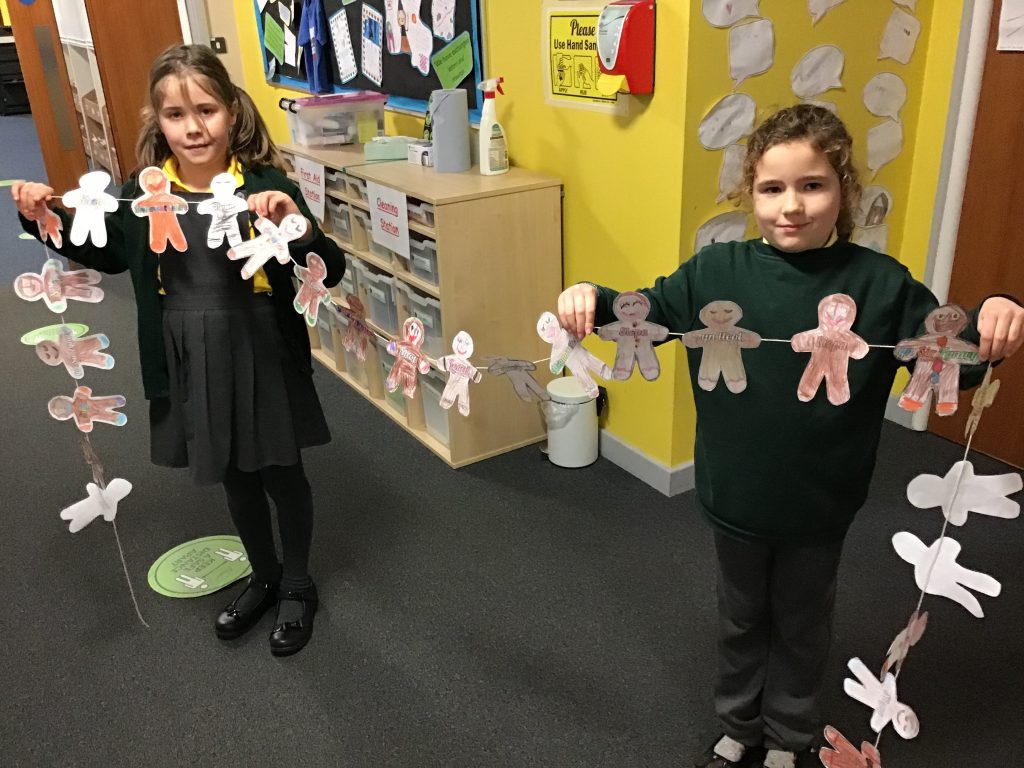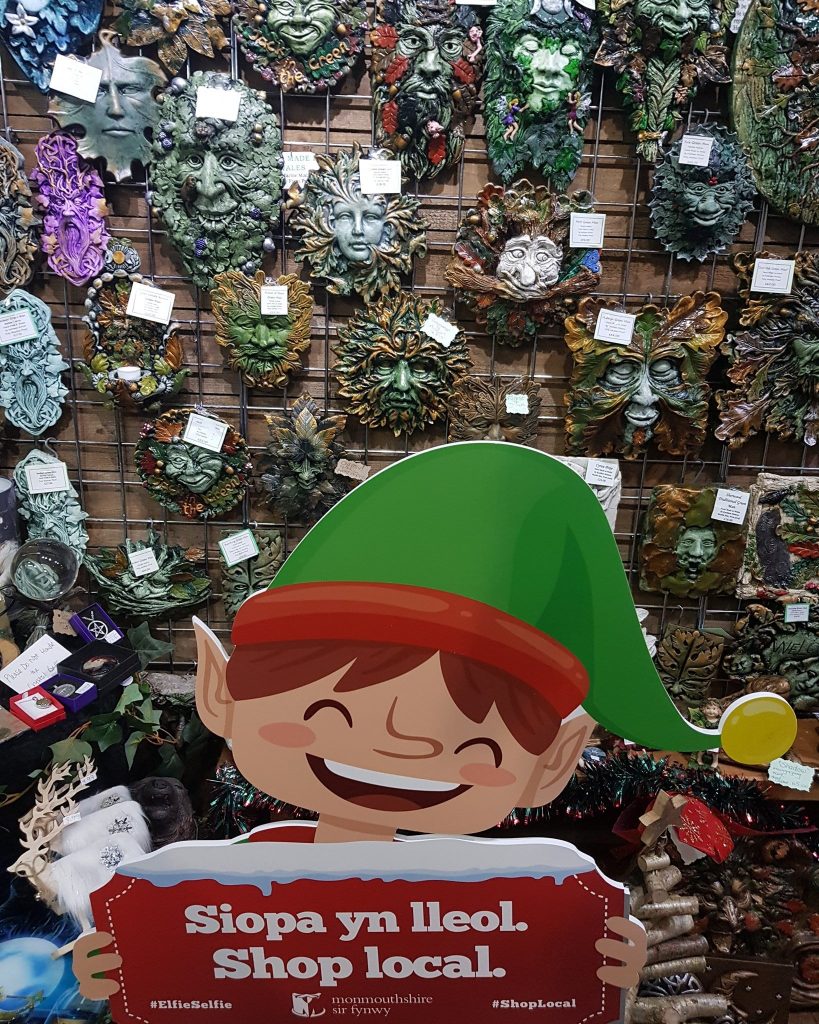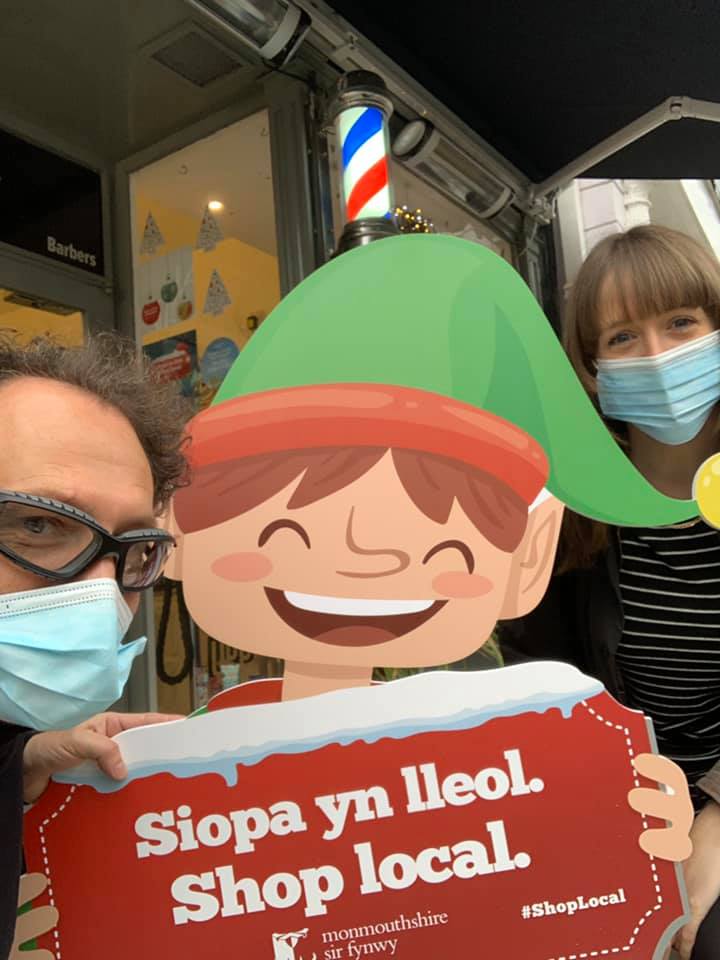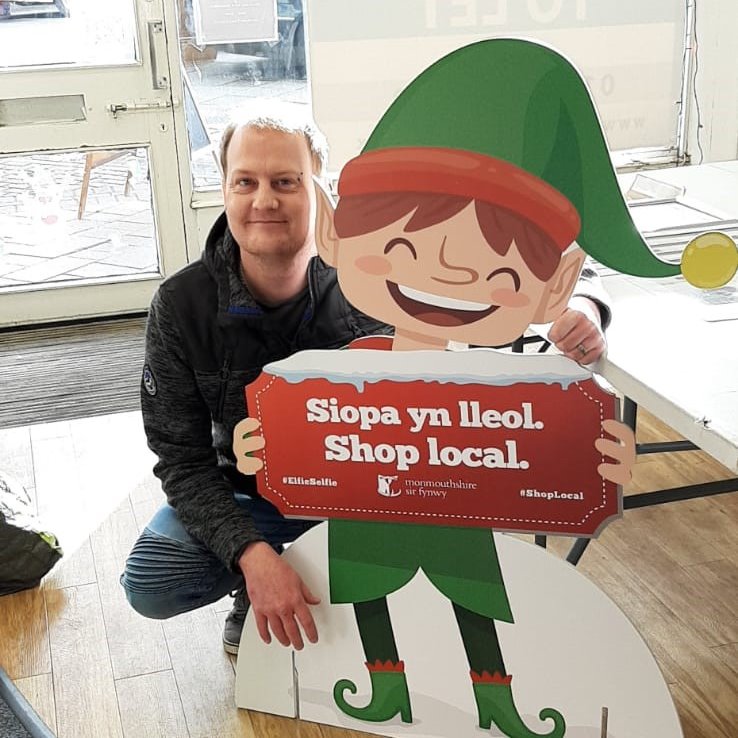 Where you can find the school Shop Local installations:
Abergavenny: One-Stop Shop & Community Hub, decorated by Cross Ash Primary School.
Caldicot: Various locations are being decorated by Dewstow Primary School.
Chepstow: Marks & Spencer Food Hall, decorated by Pembroke Primary School. St Mary's Primary School and The Dell Primary School, Chepstow Community Hub.
Magor: Various locations being decorated by Undy CiW Primary School.
Monmouth: The Go Mobile shop in Agincourt Square has a nativity scene, Santa and snowflake messages of thanks by Trellech Primary School. The Bidmead Cook shop on Monnow Street, Kymin View Primary School.
Raglan: Various locations being decorated by Raglan VC Primary School.
Usk: Archer & Co Window, has been turned into Santa's Post Room by Usk CiW Primary School.
Tintern: Llandogo Primary School are creating decorations for the village's businesses.
To find out more about the Shop Local campaign visit www.monmouthshire.gov.uk/shop-local