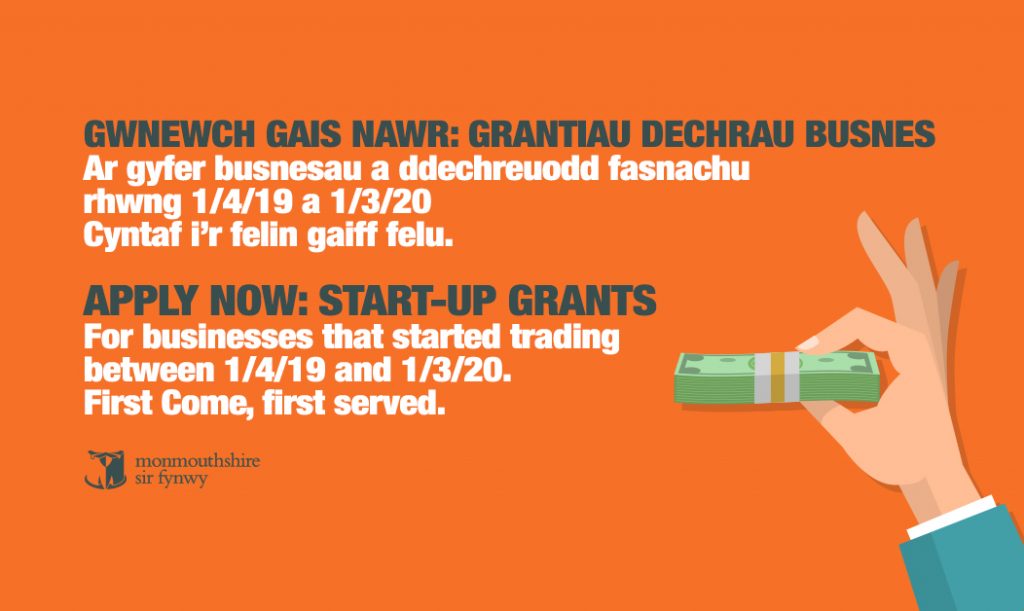 The Welsh Government has today launched a Start-Up Grant scheme to support those who are self-employed but fall outside of the UK Government's Self Employment Income Support Scheme (SEISS) because they only started trading in 2019.
The Start-Up Grant aims to provide a lifeline to those who established their business after the 31 March 2019, and help them to continue trading through the Covid-19 outbreak. The purpose of the grant is to support newly created businesses with immediate cash flow support to help them survive the economic consequences of the Covid-19 outbreak. The grant seeks to complement other Covid-19 response measures to support businesses, social enterprises and charitable organisations in Wales.
The total pot for the Start-up Grant across Wales is £5million, and will provide eligible businesses with a grant of £2,500 each. It is predicted that this scheme will support in the region of 2,500 businesses. It will be operated on a first come, first served basis.
"We're hoping that this latest scheme will be able to help some of those smaller, independent businesses that have fallen in the gap between the existing schemes offered by Welsh Government thus far. I would urge any businesses that think they may meet the criteria to go online and use the eligibility checker as soon as possible, as once the fund is fully allocated, the scheme will be closed." Said Councillor Bob Greenland, Deputy Leader, Monmouthshire County Council.
Businesses can apply from noon on Monday 29th June 2020, and the scheme will close when the fund is fully committed. The grants will be administered by Monmouthshire County Council. The aim is to process each application within a 30-day period.
The Welsh Government's eligibility criteria for the Start-Up Grant is:
– HMRC Unique Taxpayer Reference (UTR) Number
– VAT Registration Number or a VAT exemption certificate
– Written correspondence confirming registration with HMRC
Businesses can check their eligibility for a Start-Up Grant using the Economic Resilience Fund eligibility checker on the Business Wales website https://fundchecker.businesswales.gov.wales/ If eligible, businesses will be directed to the online application form.
For more information:
https://www.monmouthshire.gov.uk/app/uploads/2020/06/Start-Up-Grant-Guidance-Notes.pdf
ENDS