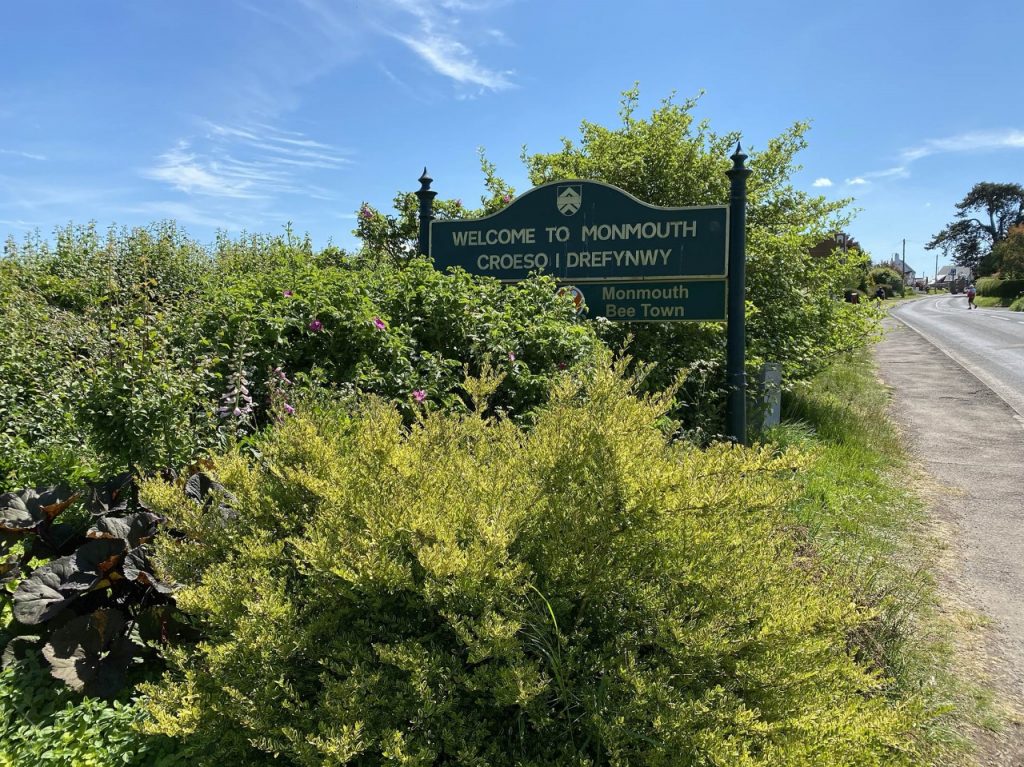 Monmouth has officially been named as the UK's first Bee Town. This recognition, awarded on World Bee Day, follows the excellent work led by Monmouthshire County Council, Monmouth Town Council and Bees for Development to make the town a better place for pollinators.
The announcement follows Monmouthshire's successful 2019 'Nature Isn't Neat' campaign which is now being rolled out to all counties within Gwent. The campaign is funded through the Welsh Government Rural Communities under the LEADER measure of the Rural Development Programme 2014-2020.
The 'Nature isn't Neat' campaign has introduced measures including selective mowing of council-managed green spaces and verges. This has allowed wild flowers to flourish, bringing with them more insects, bees and butterflies. This has reaped ecological rewards not just to Monmouth, but to towns and villages across the county.
Councillor Jane Pratt, Cabinet Member for Infrastructure and Neighbourhood Services said: "This is fantastic news. Monmouth has led the way when it comes to promoting the importance of bees in the eco-system. The town has come together to support pollinator-friendly gardening. All those who have worked to promote this in the county council, the town council, at Bees for Development and all the residents of Monmouth should feel rightly proud.
"As a council we have supported the Nature Isn't Neat scheme, since the Climate Emergency was declared last year. The results of which are there for everyone to see and we have received positive feedback from residents on social media. We will continue to implement measures as and when possible to continue to improve the biodiversity and natural habitats of our county."
The idea for Monmouth Bee Town has been in train for some years now, with several individuals and groups in and around the town being active in making conditions here better for pollinators. Bees for Development, the Monmouth-based charity which uses beekeeping to alleviate poverty around the world, proposed making the status official in 2019, and the Town Council has enthusiastically taken the concept on board.
Nicola Bradbear, Director of Bees for Development said: "Monmouth is a hotspot for people with expertise in bees, ecology, botany, pollinator-friendly garden design, and beekeeping with honey bees. We now have a map of interesting bee sites in Monmouth, and are delighted by this unique bee profile for Monmouth."
Monmouth is home to the annual Bee Festival, which unfortunately has been cancelled this year due to the pandemic. Organised by Bees for Development and held in The Nelson Garden, the Bee Festival has grown to attract hundreds of people each year to enjoy the fascinating world of bees, the benefits they bring us, and the sharing of practical information on how you can make your garden more bee-friendly.