Sustainable development and the Wellbeing of Future Generation (Wales) Act 2015
The Wellbeing of Future Generations Act is about improving the social, economic, environmental and cultural well-being of Wales.
The Act requires Monmouthshire County Council and other public bodies to think more about the long term, work better with people and communities and each other, look to prevent problems and take a more joined-up approach.

This new law means that we must do what we do in a sustainable way. We need to make sure that when we make decisions we take into account the impact we could have on people living their lives in Monmouthshire and beyond in the future.
We need to show how we are contributing to the seven well-being goals for Wales. The seven well-being goals show the kind of Wales we want to see. Together they provide a shared vision for the public bodies listed in the Act to work towards: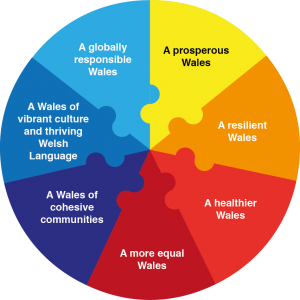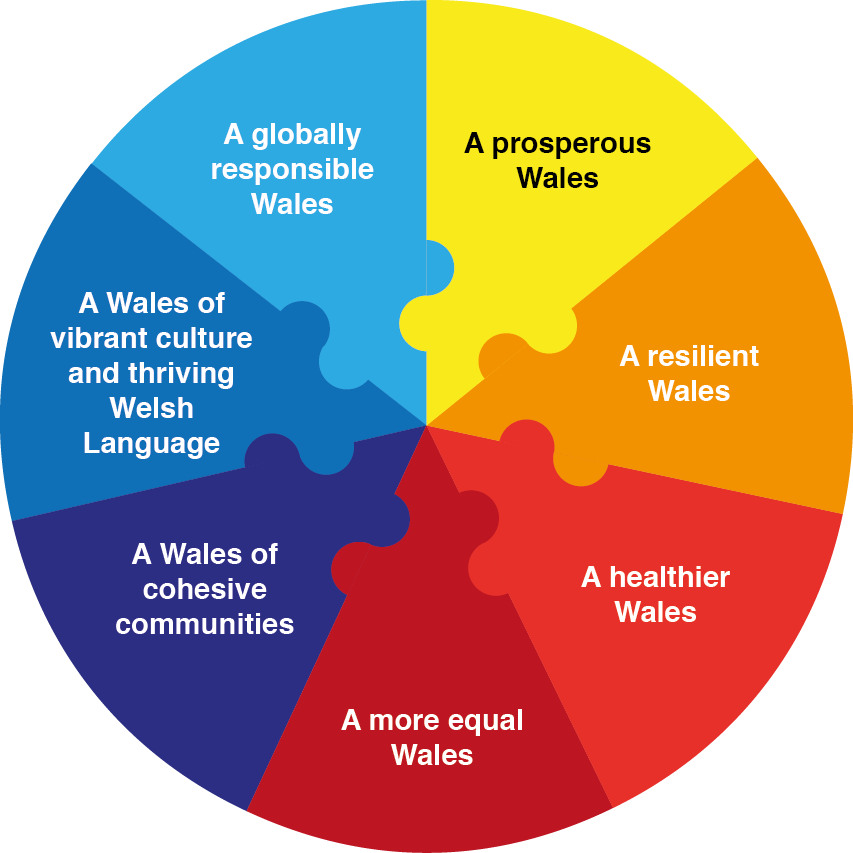 The Welsh Government have produced a short animation that explains the positive impact the Well-being of Future Generations Act will have throughout someone's  life.
Under the Act, Monmouthshire has also established a Public Services Boards (PSB), a strategic partnership including the Council, Health Board, Police, Fire and Rescue, Natural Resources Wales, GAVO and others. The PSB must improve the economic, social, environmental and cultural well-being of Monmouthshire by working to achieve the well-being goals.  More information about the work of the PSB is here.
As part of the Act, the PSB have produced a Well-being Assessment, which draws together findings from data, academic research, future trends and the views of local people. It considers the economic, social, environmental and cultural well-being of Monmouthshire as a whole and of 5 geographical areas. The Well-being Assessment will be used to help develop a Well-being Plan by May 2018.
We also have a responsibility to set and publish well-being objectives for the Council, take all reasonable steps to meet those objectives, publish a statement about the well-being objectives and publish an annual report of progress.
In July 2016, the Council adopted a new Sustainable Development Policy, which is based on the Wellbeing of Future Generations Act legislation.
The aim of the policy is make sure there is a clear and consistent understanding of what sustainable development means across the whole of the Council.  We believe that sustainable development and future generations are crucial aspects to everything that we do, and when working with partners, contractors and other organisations we would expect them to share these values.  The Policy is here.
You can find out more about the Well-being of Future Generations (Wales) Act by downloading Welsh Government's overview 'The Essentials'. http://gov.wales/docs/dsjlg/publications/150623-guide-to-the-fg-act-en.pdf