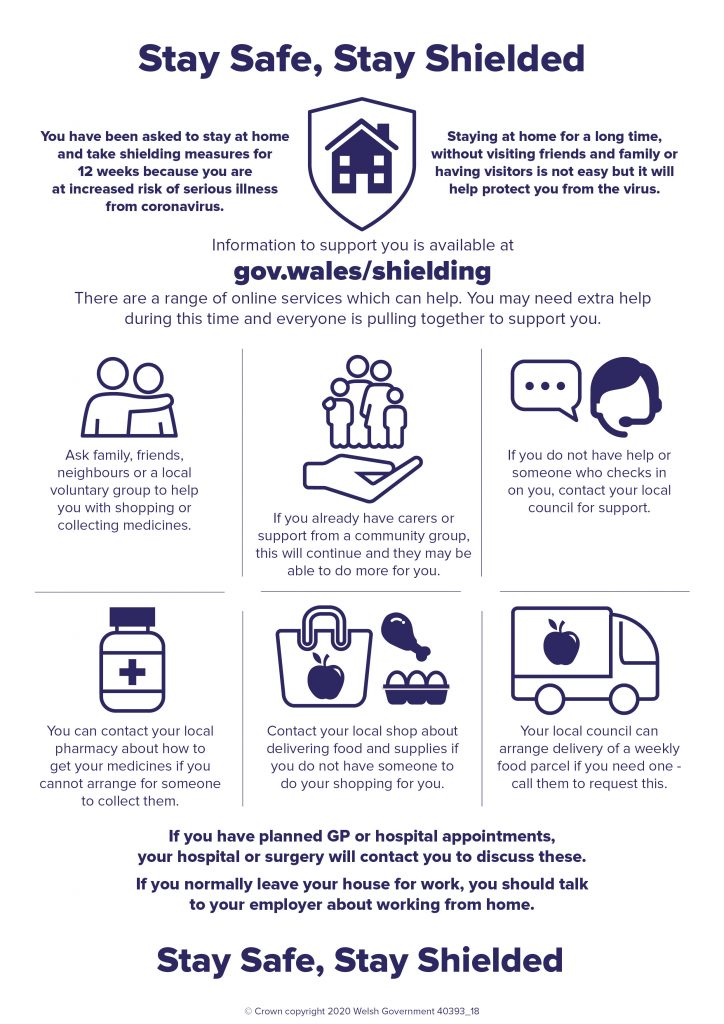 Many people in Wales have received a letter from the Chief Medical Officer for Wales because they have an existing health issue – or care for someone who does. If you fall into this category, and have received the letter, it is very important you take extra steps to avoid catching coronavirus and these are explained in your letter.
The letter advises you to stay at home for 12 weeks and arrange for food and medical supplies to be delivered. Hopefully you have a family member, friend or neighbour who can help you with shopping and things like collecting prescriptions but we know that not everyone has this.
If you need some additional support then you will have been advised to contact us, your local authority. The help we can arrange will be specific to your needs, for example we may be able to put you in touch with a volunteer in your community who can help with these things or we may be able to help with the delivery of food parcels in future. There may be some support available from our social services teams. Please give us a call on 01633 644644. We will take a few details and then pass you through to a colleague who will explore your specific circumstances and what we may be able to do to help you.
If you would prefer, you can complete this form and we will arrange to give you a call back.