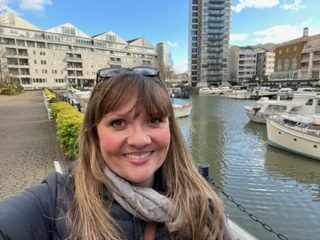 Joanne Chase – Head of Commercial Law
Are you a lawyer with a 'can do' approach looking for variety and challenge with the flexibility necessary to have real quality of life?
I am looking to recruit a skilled and dynamic lawyer to join our Commercial Law Team and to be one of Monmouthshire County Council's legal experts in one or more core areas of work carried out by the Commercial Law Team such as Planning, Property, Highways, Housing, Contract and Procurement.
You will have the opportunity to develop your career by taking the lead on many of the Council's high profile and complex commercial projects including housing and other development projects whilst also enjoying the benefit of 'real' flexible working i.e. you will have the opportunity to structure and manage your work around your life and family.
Why not consider working as part of an in-house Legal Team within Local Government?
The 'core business" of a local authority legal department is to provide corporate and operational legal advice, assistance and support to its employing authority for the benefit of the community the authority has been set up to serve. However, the challenges have increased and today working within local government requires a high degree of commerciality and innovative thinking.
In order for Councils to realise their commercial ambitions which may include the creation of a company to acquire housing or the creation and operation of joint ventures, they need timely, accurate and commercial legal support. Furthermore, they require their lawyers to go further and add real value through their understanding of the complexities of local government law and the political landscape within which councils operate.
You will be joining a small and friendly team who will assist and support you to enable you to achieve your development goals.
Still not sure or need further information?
Please contact me on via joannechase@monmouthshire.gov.uk, www.linkedin.com/in/joanne-button-chase to arrange an informal chat via telephone or over a coffee.
Post ID: CDLL 42
Grade: BAND J SCP 35 – 39 (£39,571-£43,570)
Hours: 37 Per Week.
Location: County Hall, Usk
Closing Date: 08/07/2022 12:00 pm
Temporary: No
DBS Check: Yes (Disclosure & Barring Service Check)