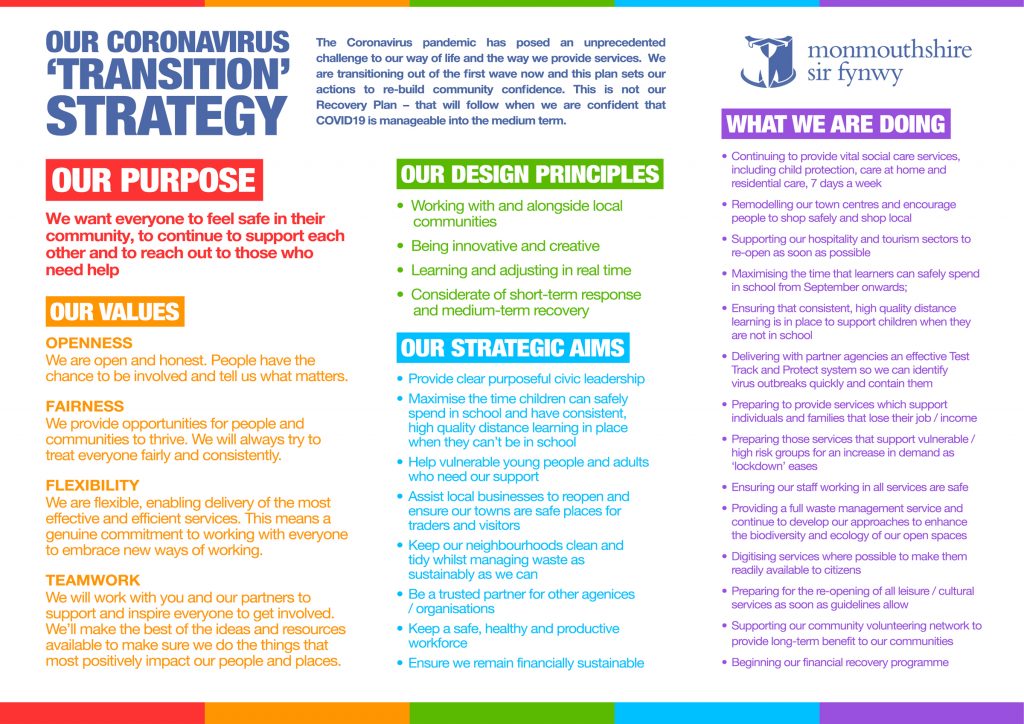 From Monday 6th July the 5 mile 'stay local' rule no longer applies and a 'bubble' can be formed with one other household.
From 13th July hospitality outlets and tourism businesses can re-open where they can use outdoor spaces
On Wednesday 1st July the Gwent Local Resilience Forum, including the five councils, agreed to increase the number of mourners permitted to attend funerals at cemeteries within the five local authority areas of Gwent to 20.
On Monday 29 June, pupils returned to school, under the plans previously announced by the Education Minister, to check in, catch up and prepare for summer and September.
From Monday 22 June changes were made to the regulations to enable non-essential retail businesses to re-open where they can take all reasonable measures to comply with the physical distancing duty, which will help to protect both employees and customers from coronavirus.
Click on the tiles below to find out specific information for services
Newsfeed