Online courses will begin in January 2021.
Course Title
Date
Cost
Description


Miniature Spring Landscapes



Wednesday 24th and 31st March- 2 week workshop.
£25.20 (includes a 25% discount, for our online courses).
Work on small scale producing a small landscape that reflects spring.
Materials: watercolour paper, watercolours, sketch book paper, pencils/coloured pencils. Small brushes .
Demonstration in lesson .Collect images but Emma will provide one .


German for beginners
10 weeks
24th March 6-8pm or 25th March 6-8pm
£63
The tutor's approach to these courses is fairly flexible as she needs to be able to respond to the learners who come but they always start at the beginning and cover topics of use and interest. They don't follow any particular book but the tutor draws from the BBC Talk German coursebook, Willkommen 1:German by Paul Coggle and Heiner Schenke and web resources appropriate for German learners. She pulls everything together before each lesson and distributes handouts the night before so that everyone has a fair copy of new vocab and structures. She is always happy to respond to any queries that come up, clear up confusion and explain something again. She says, "I'm so grateful for everything that learning German as an additional language has brought me and my main aim in the classes is to share that with you as far as I can."


Continue your Photography & Photo Editing
16th March 12:00-14:00pm
6 week course £37.80
This course is suitable for people with some knowledge of photography and photo manipulation or editing.
This is a continuation course where we covered topics such as composition, using the modes macro, landscape, experimenting in aperture priority, setting the white-balance, and using flash. We are moving on to learn new skills such as the suggestions listed below.
Part 1 Photography skills and techniques, using your own camera. Learning and practicing settings such as Shutter speed, exposure, manual mode, leading lines etc
Part 2 Photographic techniques using Photoshop Elements software – Including a set challenge to complete each week.
When we are able, we will meet for practical face to face sessions and photo shoots.
Our chosen topic for exhibition and sharing is "NATURE".


Spanish Beginners
Thursday 7th January 6.30-8.30pm
10 weeks £63
In this online class you will be taught the basics of Spanish; greeting friends, introducing yourself, talking about where you live and by the end of the 10 week course you will be able to hold a conversation with confidence.


ESOL (Accreditated)
Monday 9th November 2020 09:30-11:30 and 20:00-22:00
30 weeks £10 registration fee then classes are free
Foreign students can now learn English online, all levels of learning are available either in the morning or evening course.


Cookery with your child
Monday 1st March 4-6pm
and
Tuesday 2nd March 4-6pm
£10 registration fee then classes are free
6 weeks
(Plus purchasing ingredients each week)
Join our fantastic cookery tutor and have fun whilst learning how to make healthy meals with your family in the comfort of your own kitchen.


Creative Writing
Monday 25th January 9.45 – 11.45 am
10 weeks £63
The course covers poetry, short stories, essays, articles…. We will even help with your novel, if that's where your passion lies.


Writing Children's Books
Monday 25th January 12.15-14.15pm
10 weeks £63
We will read widely and try our hand at writing for different age groups. Adventure, mystery, magic, history, humour, the real world with all its problems – we will be finding out what children like to read and whether we can write stories that will appeal to readers from five to fifteen.


British Sign Language (Beginners)
12th April 18.30 – 20.30pm
10 weeks £63
Introduction to the basics of British Sign Language to continue to know vocabulary. Improve the basic to range of British Sign Language including vocabulary, fingerspelling and basic key phrases. This course will enable you to converse with Deaf people who use BSL to flow Signer. This course is not accredited.


Drawing for Beginners
TBC
TBC
TBC
Academic Writing Course
August/September
TBC
This is a short course of 3 lessons (of 2 hours) for two weeks (to be confirmed).
You have received your A level grades and are making plans for higher education. Perhaps the subjects you took at school did not really require long essays, or you did not find it easy writing essays and now you are concerned that you may struggle at university/college. This course will increase your confidence and arm you with the skills you need to become a first class student.
We will study the techniques of good essay composition, including how to reference in the essay, avoiding plagiarism and compiling a reference/bibliography.
If you are interested in joining any of our online courses get in touch communityed@monmouthshire.gov.uk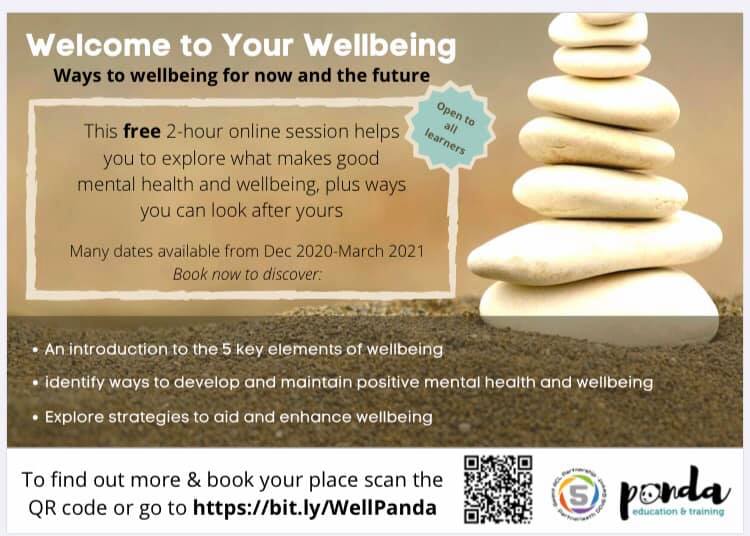 Calling all learners! Would you be interested in a free 2 hour session to help you explore ways to look after your mental health and well-being? If so look no further! This free course is available until March. Simply register online using the link below. https://bit.ly/WellPanda