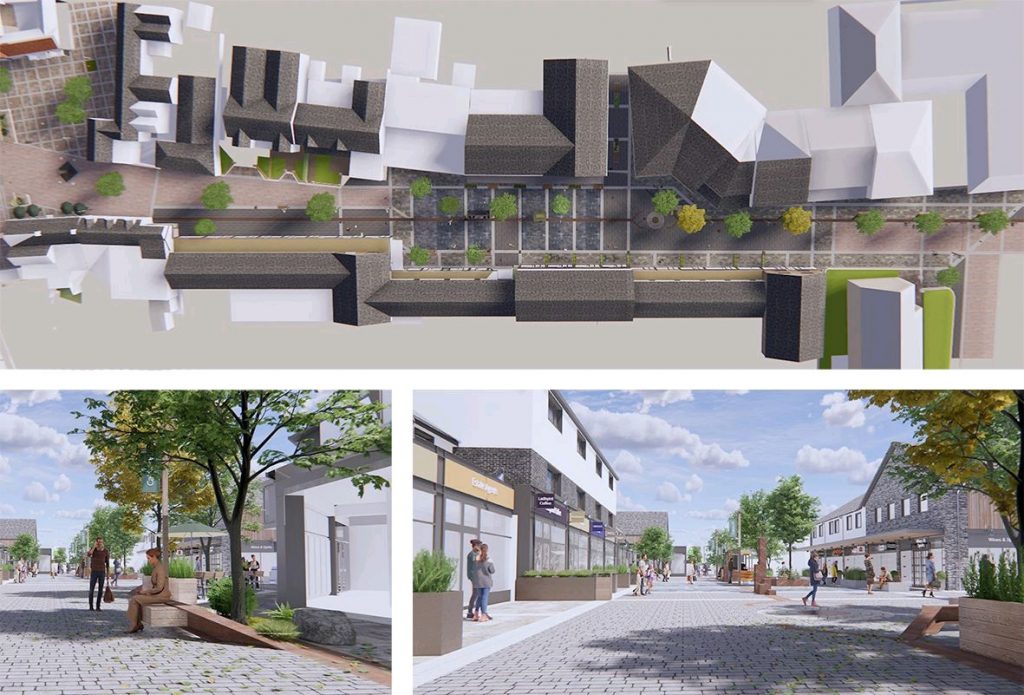 As part of its commitment to Caldicot as a key strategic hub within the Cardiff Capital Region and the regeneration of the town centre, the Newport Road connections study is looking at ways to improve the pedestrianised areas of the town centre to provide a pedestrian friendly, street environment that also sets the scene for viable commercial and community activity. This would be combined with improved connectivity to immediate neighbourhoods, which will reduce the need for car travel to competing commercial centres and encourage residents and visitors to access the town through new, vibrant and attractive green infrastructure and active travel routes. The study is also looking at the creation of an active travel (walking and cycling) friendly street, linking Caldicot Town Centre to the B4245 and wider integrated network of paths and cycle routes.
Opportunities to have your say are detailed in the attached flier.
At the beginning of March, we shared ideas with you to improve the pedestrianised area of Newport Road, Caldicot Town Centre and invited you to provide us with your feedback on the proposals. Following on from the feedback received we have now put together the final proposals, they can be viewed via the link below
You can also view augmented reality images of the proposals by scanning the QR codes on the attached document
You can have your say on these proposals by clicking the link below and completing the survey.
We have now held our second live webinar event (on Thursday 25th March at 6pm), where the designer and project team discussed the final proposals and answered residents' questions.  If you missed the livestream you can watch it here