All of our centres are currently open for face to face adult education classes.
We would like to reassure all learners and potential learners that all of our centres are fully equipped and prepared to deliver classes in a Covid safe environment. We exercise social distancing between all of our learners and staff, require face coverings to be worn, follow one way systems, limit numbers in classes and have sanitising stations.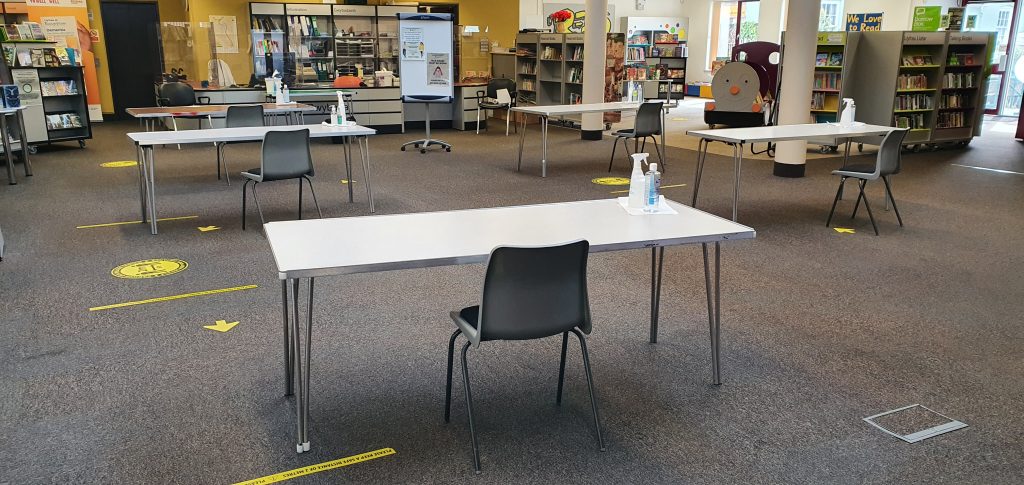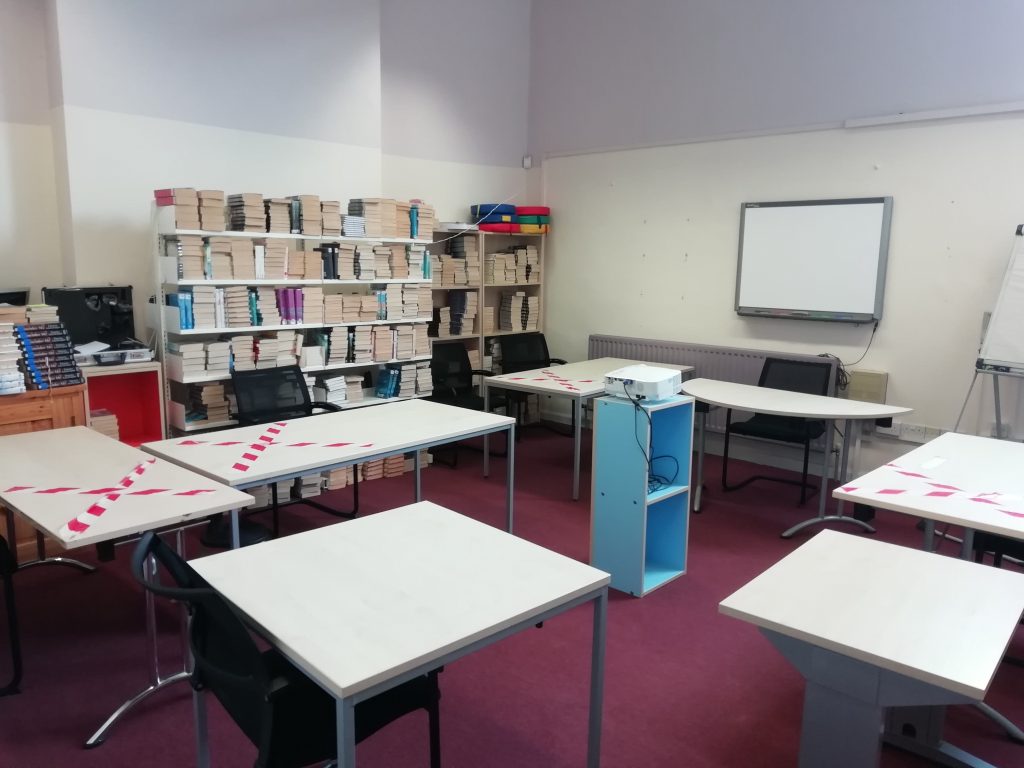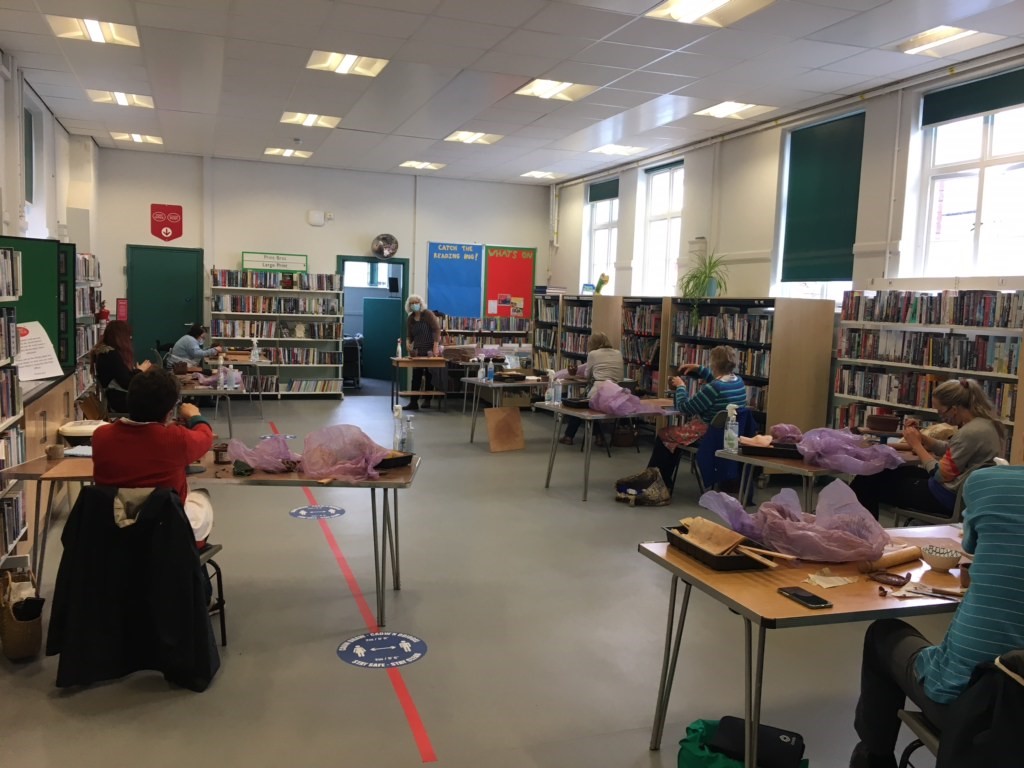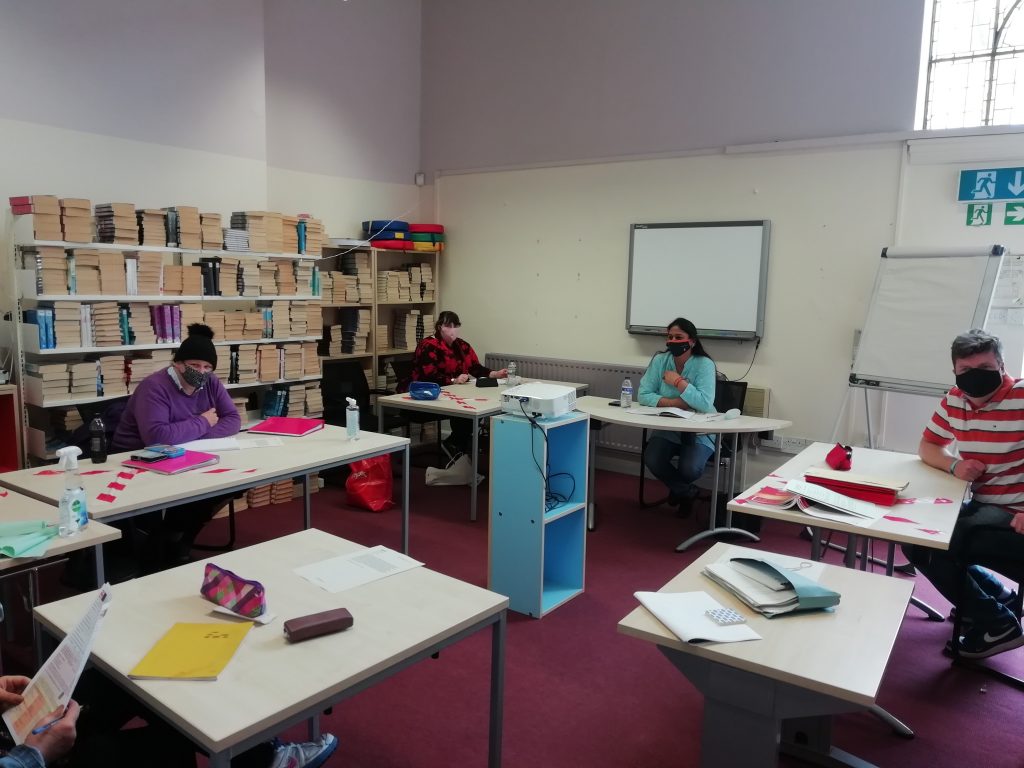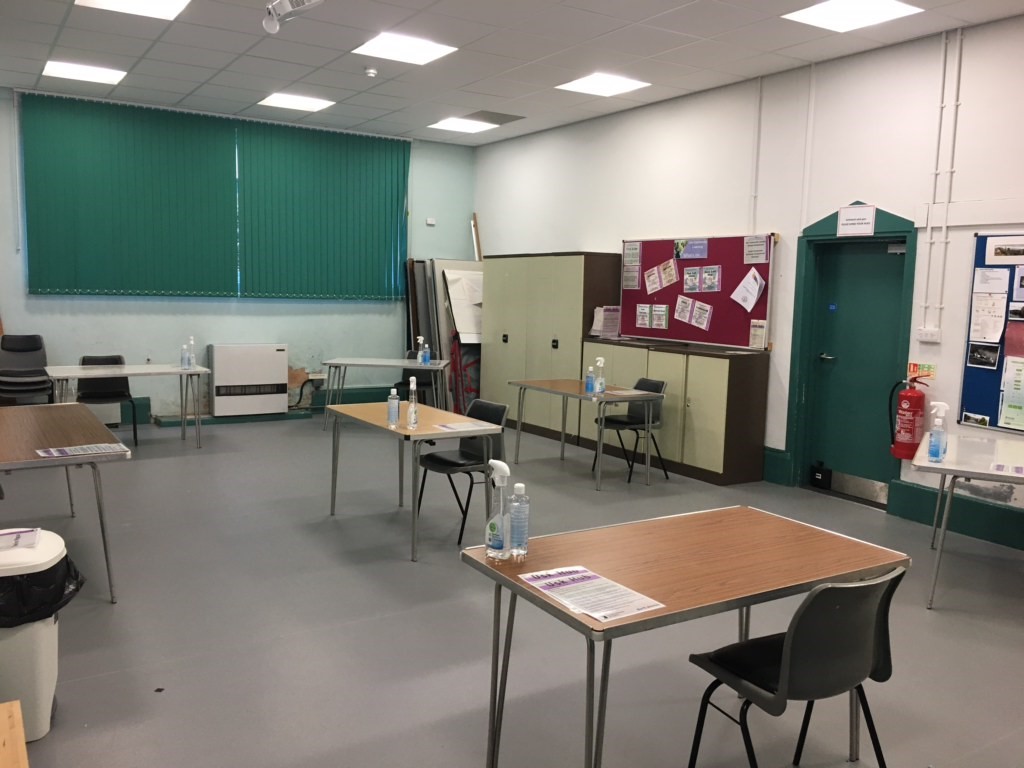 Quotes from current learners on returning to face to face classes…..
Monmouth Literacy Class:
"I am very happy to come back to the class to learn more English and I feel very safe. Catrin is very helpful, good teacher and I have learnt lots of things".
"I am glad to learn again and be back in class. I am very safe in class".
"I want to come back to school because I need to learn, my class is safe for all students".
Chepstow Art classes:
"I have been very impressed with the efforts the staff in the library have gone to, to make returning to classes safe. The desks are very well spaced out, we can take our masks off when we are sat down if we want to, but need to wear them when we walk anywhere. I have also seen the staff thoroughly cleaning the desks after we have finished. I feel safe attending my art class".
"I found the arrangements in place to prevent the spread of covid19 very good. Each student had their own table placed well apart from their neighbours, hand sanitisation was available and rules about wearing face masks enforced. At no time did I feel unsafe".
Chepstow Computers:
"My return to the Chepstow Hub class was, an initial concern, at the beginning, but I soon realised the class was run safely, with all members participating as required within the regulations. I now have no hesitation in attending the excellent class as normal".
"Just a note to say thank you for restarting the Computer Course in the library. It is so good to be back and I feel safe in the environment, in fact, safer than on a busy street, as we are well spaced in a large building and all the equipment is wiped down after use. It is good to be back to "normal". Long may it continue…"
Abergavenny ILS Class
"I'm happy and glad to be back, out of the house and seeing my friends"
"I feel safer because people wear masks, and there are sanitisers. Also people are spaced out"
"It's really great to be back with my friends. Fantastic, a change, feel safe".
"I like to come back, to see new people. It's good to have the space, 2m. own hand wash on tables, Feel safe. Everyone wears masks".
Abergavenny Art Class
"When the MCC adult learning art classes restarted in May 2021 after the recent 'lock down', I jumped at the chance of face to face classes again. I hadn't taken any of the Zoom classes which had been run during the last year because most of my enjoyment is learning with others and 'in person' teaching. Regarding the Covid precautions, the class is smaller than usual, the windows are open and the classroom is very well ventilated. We are well spaced for social distancing. Our tutor Emma is very good at reminding us all to clean down our workspace before and after each class, with the disinfectant provided, and hand sanitiser is available at each table. Masks wearing is also encouraged and adhered to. No external activity is without risk, but I feel that every precaution has been taken. I really enjoy my art classes and it is a joy to be back learning. I love seeing other people, the chat and having a couple of hours each week to loose myself in something other than 'normal life'".
Why not check out what classes we have available!