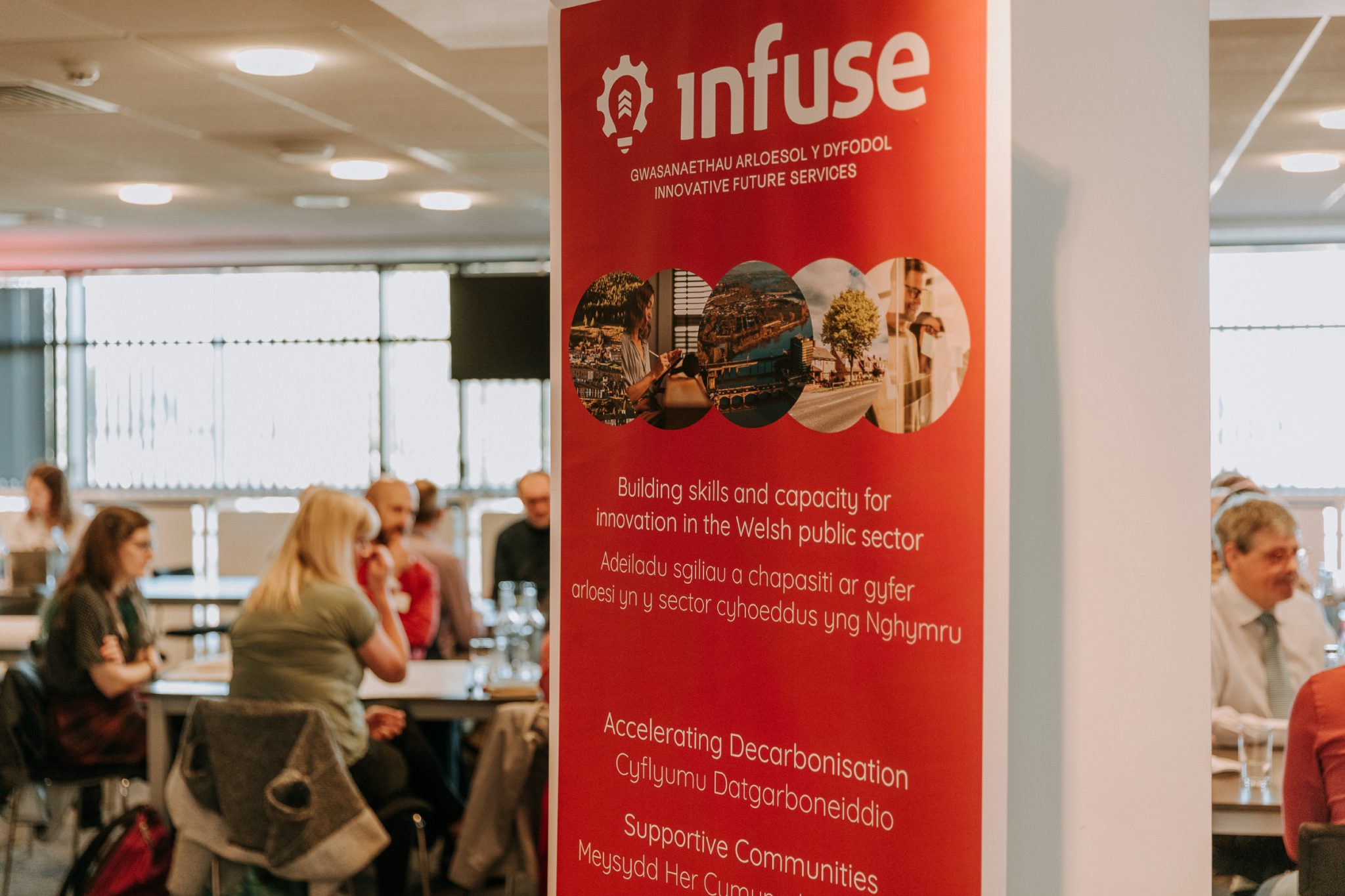 Interested in joining Cohort Three?
The programme is designed to maximise the skills and capacity for innovation
and ambitious ideas. Delivered over six months, You can expect to progress
through five phases;
Inspire, Learn & Activate, Learn & Explore, Experiment and
Celebrate.
All designed to inspire new ways of working, empower you to take action on
the key themes of the programme and celebrate your shared learning.
Time and space needed to be Infused.
What you get and what you give, it is, after all, a knowledge exchange not an academic course.
Collaboration takes time and space to build and to succeed. Infuse creates opportunities for conversation and discussion while adding provocation.
To maximize your experience from Infuse you will need to attend both facilitated sessions that total around 33 days over the six months, in addition you will need time to work with colleagues to collaborate and apply the innovation tools methods and processes to your experiment.
This is not about time away from your day job. Infuse, no matter what the experiment you will work on, will provide you with skills and knowledge to do your job, bigger, better, faster, and more effective in the future. Infuse is not only about what you do in the 6 months with us, but all things innovative and collaborative that come after because of Infuse. You will actively seek collaboration early, you will be data enabled, using data to make decisions, you will maximise social value with every penny of public money you spend. Your time is an investment in Public Service Innovation for the future.
Meet the Infuse Team