Long Term
Long term foster care involves a child or young person remaining with their foster carer, usually until reaching adulthood, leaving care and possibly beyond.
This type of fostering offers a stable, secure home environment to prepare children and young people for independent living and adult life.
Short Term
Providing temporary families for children and young people until their plans for the future are confirmed. This type of placement can vary from a few days up to a couple of years and can often happen with very short notice.
These placements are often the result of a sudden family emergency, where the ultimate aim is to return the child or young person back to the family home or onto an alternative long term option.
Respite
Provides regular breaks to children, from their foster home or family when required. This could be a regular break for a child for a weekend or a couple of weeks.
Supported Lodgings
Offers supportive accommodation for young people (aged 16-21) while preparing to live independently. The carers encourage and promote independence until the young person is ready to move on.
Parent & baby
On some occasions parents aren't ready to look after their baby, so they need support to help learn to care for their baby safely while living in a supportive and safe environment.
This is a dual role of both supporting and supervising a parent and their baby and this may continue for 6-9 months. Specific training is provided on this specialist type of placement.
Private Fostering
Private fostering is an arrangement made by parents, or someone with parental responsibility, for their child (under 16 years) to be cared for away from home (For longer than 28 days) by another adult who is not closely related to the child.
Did you know that in these circumstances the local authority need to be made aware of this arrangement?
Therapeutic Fostering in Monmouthshire with MyST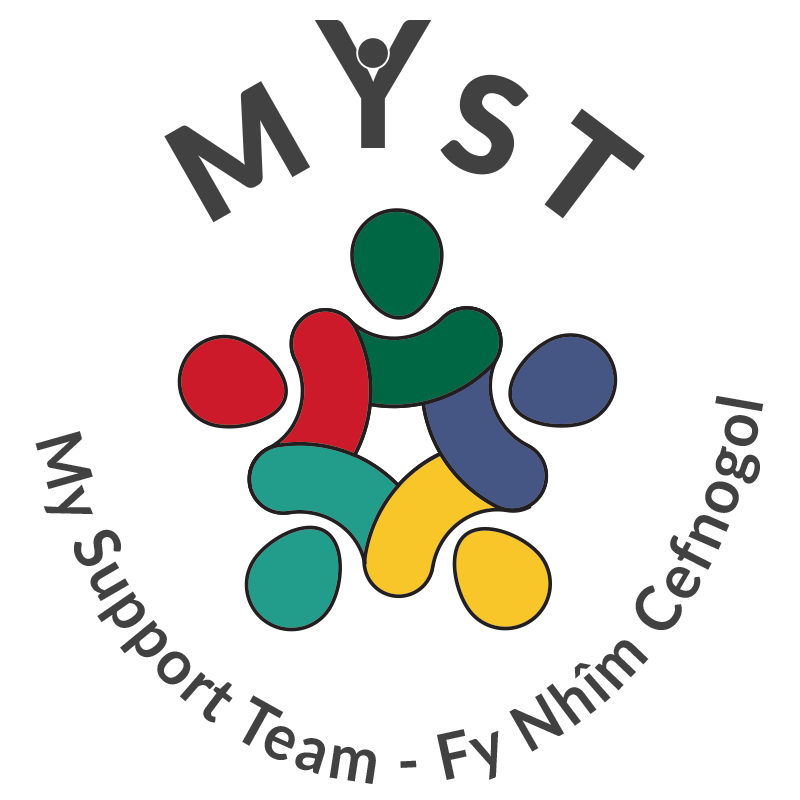 What is MyST?
MyST (My Support Team) is a multiagency partnership working to help children who are looked after, remain in their local communities. It works seamlessly across statutory agencies to provide an effective alternative to residential care for children who are looked after with highly complex needs. MyST is commissioned by the Gwent Children and Families Partnership Board. This service is already established in Torfaen and Caerphilly and will be regional across all of Gwent by 2021.
Contact Us
Heidi Jones, Therapeutic Practice Manager
01495 764680 or 07970 192099
heidijones@monmouthshire.gov.uk
or
Liz Trigg, Foster Carer Recruitment Officer
01873 735950