#PressForProgress
Monmouthshire County Council marked International Women's Day on Wednesday 8th March with an event at Chepstow School for pupils from across all year groups.
Pupils heard from a range of inspirational speakers including, Sara Jones, Poppy Harris, Maryam Farhanah, and Chloe-Beth Morgan. The pupils also took part in a workshop around the issues faced by women, and the progress that could be made over the next 100 years.
The theme of the event around the world was #PressForProgress:
"Now, more than ever, there's a strong call-to-action to press forward and progress gender parity. A strong call to #PressforProgress. A strong call to motivate and unite friends, colleagues and whole communities to think, act and be gender inclusive.
International Women's Day is not country, group or organisation specific. The day belongs to all groups collectively everywhere. So together, let's all be tenacious in accelerating gender parity. Collectively, let's all Press for Progress."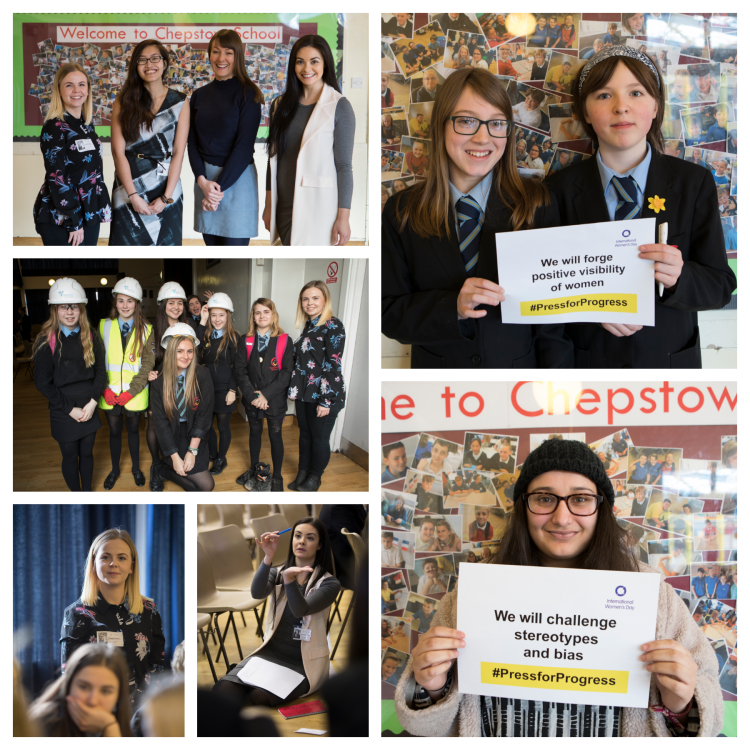 Find out how we celebrated International Women's Day in 2017 here