Communities for Work + (CfW+) is a Welsh Government funded programme that aims to support people into sustainable employment. The project enables participants to gain a number of qualifications, develop new skills and provide meaningful work placements, whilst offering mentoring that suits individual need to develop confidence, further learning and employability skills.
Our team of Community Employment Mentors work across Monmouthshire to provide accessible local support.
To sign up for support from Communities for Work+ please click here.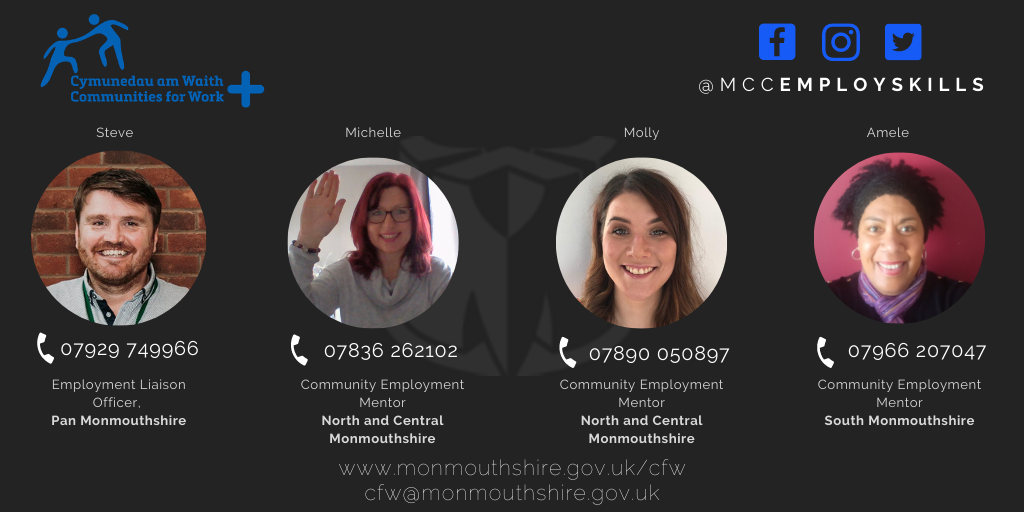 For more information on the project please contact cfw@monmouthshire.gov.uk
Employed?
Skills@Work supports people currently in paid employment or self-employment to access a range of free accredited qualifications *, 1 to 1 guidance and employment support.