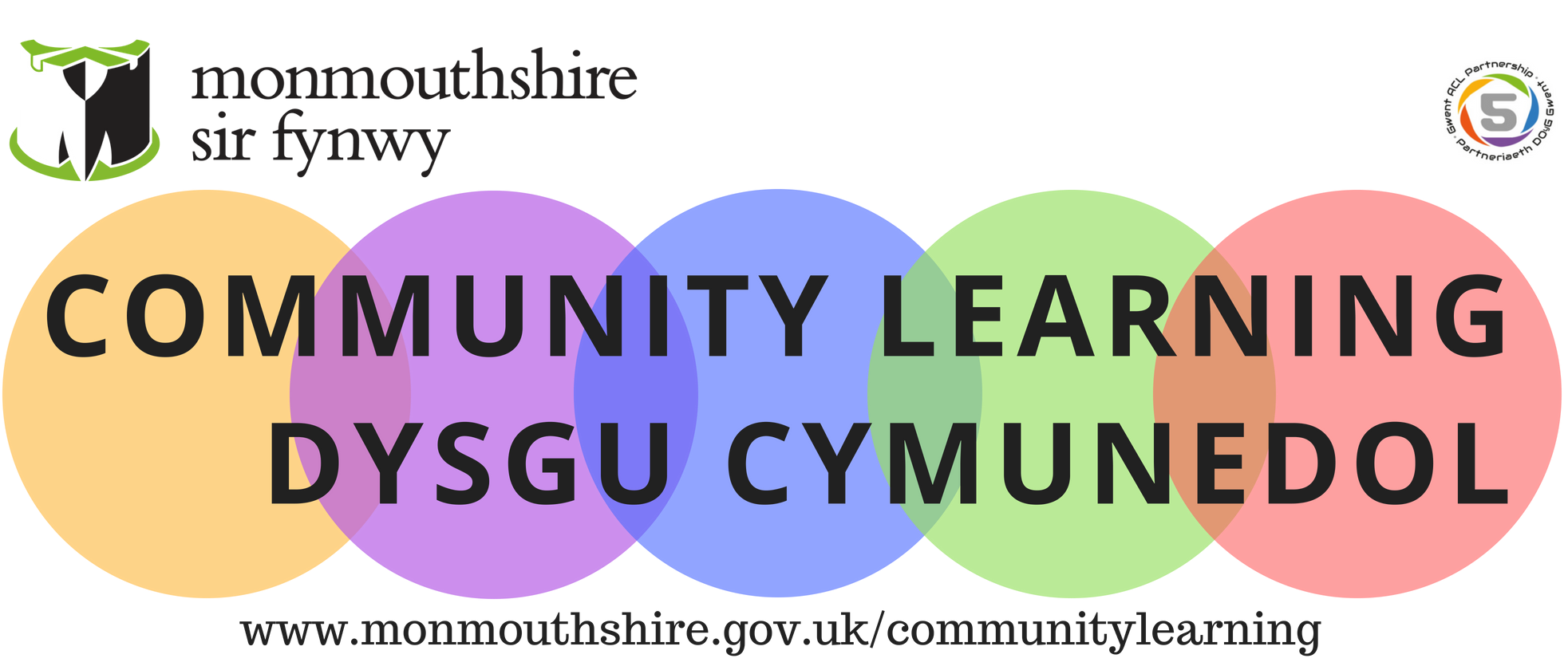 Feeling festive?

Why not join one of our Christmas workshops…
Community learning are delivering a number of different festive workshops and short courses throughout November and December at our fives venues in Monmouthshire.
The workshops are a great opportunity to learn a new skill, whilst getting into the Christmas spirit making something unique for your home or as a Christmas gift.
Booking is essential, Fill out the contact form to get in touch!

Caldicot Hub, Woodstock Way, NP26 5DB
Course Title            

Date & Time

Cost

Abergavenny Youth & Community Education Centre, Old Hereford Road, NP7 6EL

Beginners Sculpture with Clay
Wednesday 7th November

6.30-8.30pm

2 weeks

£20.00 +Clay
Life Drawing Workshop
Thursday 22nd November, 6-9pm
£15.00 plus model
Lino Printing – Christmas Cards
Wednesday 28th November

6-9pm

£15.00 + Materials
Paint a Winters Scene –Watercolour
Friday 30th November

10am-2pm

£20.00 plus an optional £2.50 for your finished artwork to be printed onto 5 cards.
Interior Design –Christmas Themed Workshop
Friday 30th November

10am-4pm

£30.00
Creative Writing – Christmas Workshop
Friday 7th December, 10-2pm
£20.00
Sewing your own Christmas Stocking
Tuesday 4nd December, 4.15-6.15pm
£10.00 plus £5.00 materials
Christmas Wreath Making
Thursday 29th November,

9.30am-1.30pm

£20.00
Creative Writing- Christmas Workshop
Thursday 13th December,

12.30-4.30pm

£20.00

Chepstow Hub, Manor Way, NP16 5HZ

Christmas Wreath Making
Saturday 17th November

10 – 1pm

£20.00

Monmouth Hub, The Rolls Hall, NP25 3BY

Ikebana – Japanese Flower Arranging
Saturday, 15th December
9.30am- 12.30pm
£15.00+ Materials
Aromatherapy
Saturday, 15th December
9.30am- 12.30pm
£15.00+ Materials
Japanese Calligraphy
Friday, 14th December
9:30am- 11:30am
£10.00+ Materials
Creative Writing
Friday, 14th December
10:00am- 2.00pm
£20.00
Lino Printing – Christmas Cards
Wednesday, 12th December
12:00- 1.00pm
Donations to 'Mind' on the day
Mosaics Workshop
Friday, 14th December
10:30am- 12:00pm
Donations to 'Mind' on the day

Usk Hub, 35 Maryport Street, NP15 1AE

Sugar Craft Flowers for Christmas
Tuesday 13th November

1-3pm

4 Weeks

£40.00 +Materials
Pottery Christmas Decorations Workshop
Friday 14th December

12:30-2:30pm

£12 – all proceeds donated to 'Mind'
Christmas Card Making Workshop
Saturday 24th November

9.30am – 1.30pm

£20.00
Christmas Wreath Making Workshop – SOLD OUT, PLEASE CONTACT HUB TO BE PUT ON A WAITING LIST
Saturday 8th December

9.30am-12.30pm or 1.30pm-4.30pm

£15 plus £5 materials