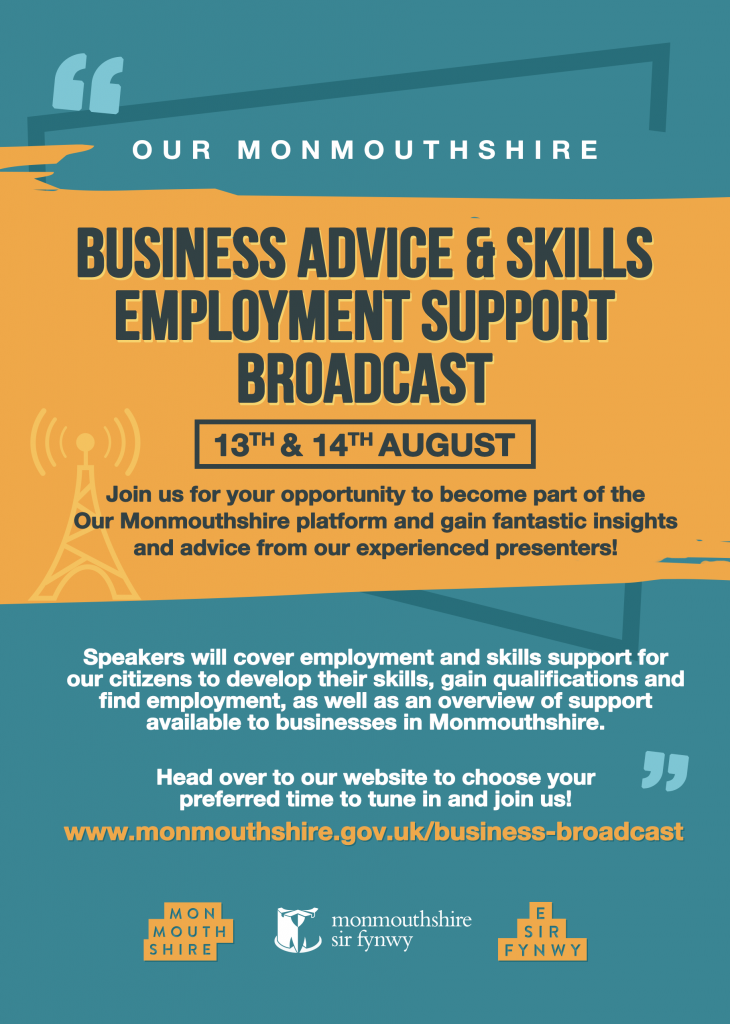 Join us for your opportunity to become part of the Our Monmouthshire platform and gain fantastic insights and advice from our experienced presenters!
Speakers will cover employment and skills support for our citizens to develop their skills, gain qualifications and find employment, as well as an overview of support available to businesses in Monmouthshire.
All sessions should last around an hour and a half. Please select your preferred session below. We're looking forward to hearing from you!
Monmouth Business Hub – Thursday 13th August 2pm
Monmouth Chamber of Commerce – Friday 14th August 12pm
Installing Microsoft teams
If you're planning to join us via laptop or personal computer, you can click 'Join Meeting' where you'll be able to view the event through a web browser. However, you plan to join via a smart phone or hand held device, you will need to install the free Microsoft Teams app prior to yor preferred event time.
To do this, simply go to your App Store / Google Play Store and search for Microsoft Teams. You'll then be able to download and install the app to your device. When clicking on one of the three 'Join Meeting' buttons on this page, the event should then automatically open within your Microsoft Teams app. You'll then be able to submit questions to our presenters during the event.