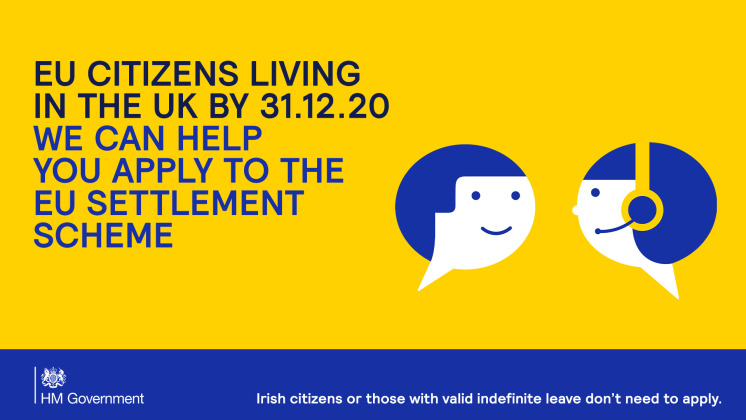 Brexit Transition Update: Exports
Ensure correct paperwork for live animal and animal product health checks at the EU border

Traders must ensure that UK hauliers have the correct paperwork to comply with new animal and animal product checks at the EU border. Traders should take the following steps to obtain the necessary paperwork before exporting goods to EU member states.

Check if you need an Export Health Certificate

Exports of live animals and products of animal origin to the EU require an Export Health Certificate (EHC) signed by an Official Vet (OV) or Food Competent Certifying Officer (FCCO). The original signed EHC must travel with the consignment.

You can check which EHC you need via Defra's Form Finder and apply online. Full guidance on the EHC process is available on gov.uk. You should ensure that you have found an OV or FCCO who can certify your consignment before you start the application process.

If you cannot find an EHC, you'll need to contact the competent authority in the EU country you're exporting to, in advance, to find out what paperwork you'll need. If the competent authority says that you need an EHC, you'll need to get their import conditions. Email the conditions to APHA at exports@apha.gov.uk who'll arrange an EHC for you.

Find the correct Border Control Post for your goods

You must get your animals and animal products checked at an EU BCP. There are more than 400 BCPs in the EU and they're usually at EU ports and airports. The most frequently used are:

Belgium BCPs
France BCPs
Germany BCPs
Netherlands BCPs
Portugal BCPs
Spain BCPs

You can check the full list of EU BCPs.

Your goods may be refused entry, seized, destroyed or returned to GB if they arrive at:
a port in the EU without a BCP or where checks cannot be carried out
an EU BCP that cannot check your type of animal
an EU BCP without the correct documentation
Give advance notice to the EU Border Control Post (pre-notification)

You'll need to give EU BCPs advance notice of goods arriving (pre-notify). Check with the BCP you're planning to use for how much notice is needed.

Contact your import agent in the EU to make sure they notify the BCP through the Trade Control and Expert System (TRACES) of the arrival of the consignment. They must do this within the time limits set out by the BCP or point of entry.

Comply with new customs requirements

Comply with wider HMRC guidance on customs requirements for exporting to the EU, follow HMRC guidance for moving goods from GB and follow rules on identifying animals, if you want to export them to the EU.

Useful resources:

Trader webinars

View webinars for exporters of animals and products of animal origin to the EU. Follow the links below for:
EU guidance

Guidance: Sanitary and phytosanitary controls on goods imported from the UK into EU entering via France – French Ministry for Agriculture and Food

Defra Helplines

Select the most appropriate Helpline for the commodity you are exporting to the EU at https://www.gov.uk/guidance/contact-defra
EU Settlement Scheme (EUSS)
Non-UK citizens make a vital contribution to our health and social care system. We could not provide services without employing people from Europe and across the world, and the contributions of all our staff have been clearer than ever this year.
Staff from EU countries who wish to stay and work in Wales are reminded to apply for the UK's EU Settled Status Scheme. The scheme is open until 30 June 2021 and applying early is strongly recommended. People can apply at www.gov.uk/settled-status-eu-citizens-families.
We would encourage you to promote the scheme to those in your teams that are affected and need to apply.
People with complex cases can access free specialist immigration advice through Newfields Law. Find out more at www.eusswales.com.
Further information
For more information visit www.gov.wales/preparing-wales or NHS Confederation Wales Brexit FAQs www.nhsconfed.org/resources/2019/02/managing-eu-withdrawal-in-health-and-social-care-in-wales-faqs.
Below is a list of resources and advice to help businesses during the EU Transition period
Food & Drink Wales Information
You are responsible for checking and acting on relevant information but we want to support you by signposting to sources of useful information and guidance.
What can you do now to get ready to trade with the EU from 1 January 2021?
Get a GB EORI number
You will need an EORI number to complete customs declarations. You can register for free by going to www.gov.uk/eori
Decide how you're going to make customs declarations
Customs agents, freight forwarders and express operators can help you with declarations and ensure you're providing the necessary information. For more information, click here
See if your imported goods are eligible for staged controls
Most traders with a good compliance record will be able to defer import declarations on most goods for up to 6 months after 1 January 2021. For more information, click here
If you move goods between Great Britain and Northern Ireland, you can sign up to use the free Trader Support Service (TSS)
Supporting you
Visit the dedicated web page 'Preparing your food and drink business for 1 January 2021' on Gov.UK, where you can find all the latest transition information in one place.
In this time of increased stress on the food supply chain, Food Innovation Wales has opened regional helplines
Consider joining a Welsh Government Cluster Group
Find out about food labelling
Read more advice from HMRC on action you can take now to prepare your business.
The UK left the EU on the 31st January 2020. There is now a transition period until the end of 2020 while the UK and EU negotiate additional arrangements.
The current rules on trade, travel, and business for the UK and EU will continue to apply during the transition period and new rules will take effect on 1 January 2021.
Monmouthshire County Council will continue to work closely with our public sector partners and other organisations across Wales to put in place plans to protect the smooth running of our services.
In order to prepare please subscribe to email updates about any additional arrangements in order to get ready for new rules in 2021. Please visit https://www.gov.uk/transition-check
Want to find out more?
Further information from other partners and Welsh Government can be found on the welsh government web site – https://beta.gov.wales/brexit