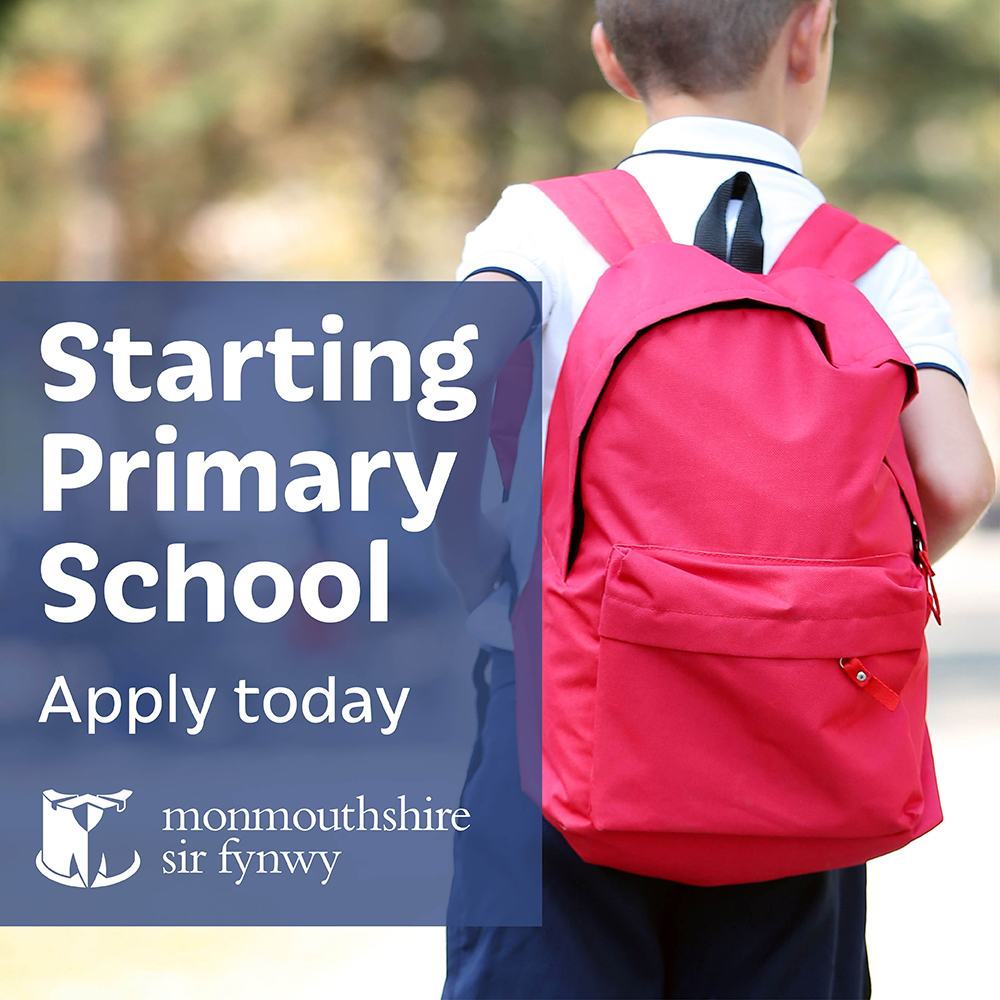 From today, 6th November 2023, parents can apply for their children to start school in September 2024
Children born between 1st September 2019 and 31st August 2020 are eligible to start Reception classes in September 2024. Parents are asked to complete their application before the 9th January 2024 to ensure the best chance to secure their child attends their preferred school.
Parents who live in Monmouthshire must apply to the council even if their preferred school lies outside the county's borders (excluding schools in Newport where applications are to be made directly to the city council).
Parents who submit application forms by the deadline on 9th January 2024 will be informed which school their child will attend around 16th April 2020.
To apply or learn more about applying, please visit: https://www.monmouthshire.gov.uk/starting-primary-school/. Before completing the applications, please take some time to read the Guidance Notes and Starting School Booklet 2024/25 that can be found on the website.
A new Welsh medium seedling school will also be opening in Monmouth, thanks to funding from the Welsh Government, with places available from next year To find out more, please visit www.monmouthshire.gov.uk/2023/11/secure-a-bilingual-future-for-your-child-ahead-of-the-opening-of-a-new-welsh-medium-primary-school-in-monmouth/.
Monmouthshire County Council's Cabinet Member for Education, Cllr Martyn Groucutt, said: "It's an exciting time of the year as we start seeing the applications for the next generation of learners in our schools. It is also an exciting time for parents as they choose the path their children take. Please apply before the deadline to give your child the best chance to secure a place at the preferred school. If you do have any questions, please get in touch with our School Admissions."
If you have any questions, please email accesstolearning@monmouthshire.gov.uk or call 01633 644508
Tags:
Monmouthshire
,
news
,
School