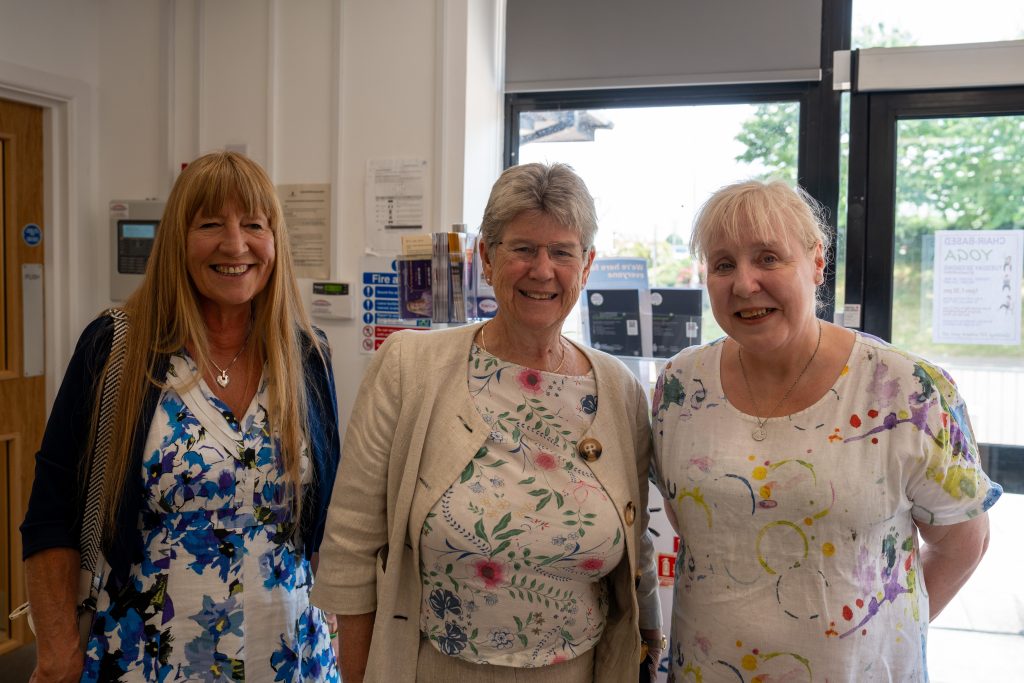 Jane Hutt CBE, MS Minister for Social Justice and Chief Whip, along with other representatives from Welsh Government visited Caldicot's TogetherWORKS. The visit provided an opportunity to discuss the ambition of Monmouthshire County Council's Community and Corporate Plan and how Monmouthshire's partnership working is feeding into Welsh Government policy and reducing the effects of inequality and poverty.
Monmouthshire County Council Leader, Cllr. Mary Ann Brocklesby, Cabinet Member for Equalities and Engagement, Cllr Angela Sandles, TogetherWORKS' Centre Manager Isla Arendell, Edward Watts MBE, Chair of Gwent Association of Voluntary Organisations (GAVO) and Rachael King of Cyfannol were amongst those who welcomed the visiting Minister.
TogetherWORKS, which opened in 2021, provides the community with a meeting place, support and much more. It brings together partner organisations and it is an important touchstone for many services, as well as a wide range of activities. These include a 60+ Companions coffee club, a Ukranian Language Café, Games & Grub regular sessions for local residents, arts and crafts workshops, and yoga. The GAVO Monmouthshire team are based there as well and can help with all aspects of community development, as well as health and social care support.
TogetherWORKS is a key hub for Cyfannol, offering a much-needed point of access for Violence against women, domestic abuse and sexual violence support (VAWDASV). A crisis intervention support worker has been running a weekly drop-in at the centre for the past two years.
The centre has hosted a wide range of events, including a Money Matters cost of living support workshop last year. 40 people attended the workshop, each of whom had a 1-2-1 session with a housing support advisor on making sure they were receiving all the benefits they were eligible for. More recently, there has been an Art Exhibition and Cream Tea organised by the Coffee and Craft Memory Loss and Disabilities group.
There's always something happening at TogetherWORKS – it is currently engaging with local schools, young carers and local Scout group to develop a community garden behind the centre.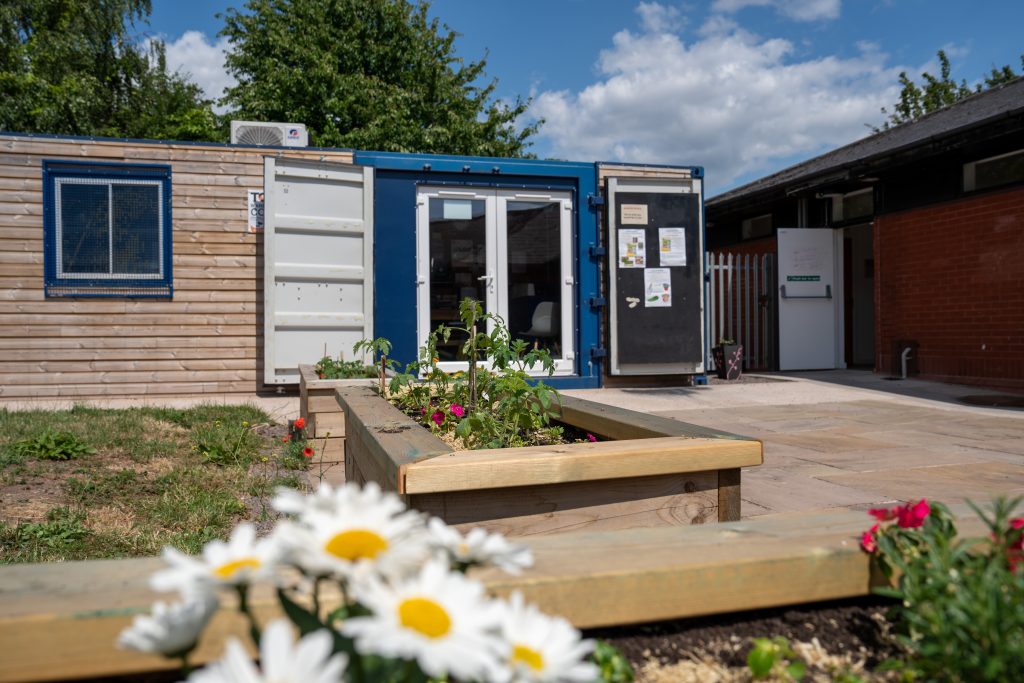 Council Leader, Cllr. Mary Ann Brocklesby said: "It was wonderful to welcome the Minister at TogetherWORKS. It was a fantastic opportunity to celebrate the work of everyone at TogetherWORKS, the wider community that contribute so much and the organisations that are its invaluable partners. TogetherWORKS provides an important meeting place where people of any age and any background can come for support, friendship and a wide range of activities and advice."
Cabinet Member for Equalities and Engagement, Cllr. Angela Sandles said: "TogetherWORKS demonstrates how amazing things can happen when a community is central to a project. At every key step since the first ideas for TogetherWORKS were being discussed three, four years ago, right through to the naming of the centre and what happens there, the community has been involved. I am pleased that TogetherWORKS has had the opportunity to showcase to the Minister for Social Justice and I hope that the Minister found the visit rewarding."
Minister for Social Justice and Chief Whip, Jane Hutt said: "It was a pleasure to visit Monmouthshire and see some of the excellent work being done to address the cost of living crisis with funding received from the Welsh Government.
"TogetherWORKS is a safe and friendly space for local people and a broad range of community groups. I'm thankful for the opportunity to speak to the dedicated staff and volunteers as well as some of those that use its facilities.
"The centre showcases the very essence of community with advice and support on offer as well as a range of initiatives to help households cut costs."
For more information about TogetherWORKS visit its Facebook page or pop along to Woodstock Way, Caldicot NP26 5DB. It's open 5 days a week, Monday to Friday, from 9am to 5pm.
Tags:
caldicot
,
community
,
Ministerial visit
,
Monmouthshire
,
TogetherWorks
,
Welsh Government