During September, Monmouthshire has celebrated Catch the Bus Month, a campaign run by Bus Users UK. Catch the Bus Month is widely promoted across the UK, and it comes at a good time as Monmouthshire is also celebrating the launch of new electric buses, part of the Council's move towards low carbon transport.
Buses are an important part of Monmouthshire's rural transport network, reducing congestion, improving air quality and making communities accessible. During the past month, Monmouthshire has been able to increase the frequency of some services throughout the county, and introduced the A1 and A4 routes in Abergavenny. To celebrate these new bus routes, Monmouthshire County Council offered passengers 10 days free travel – the perfect start to celebrations for September's Catch the Bus Month.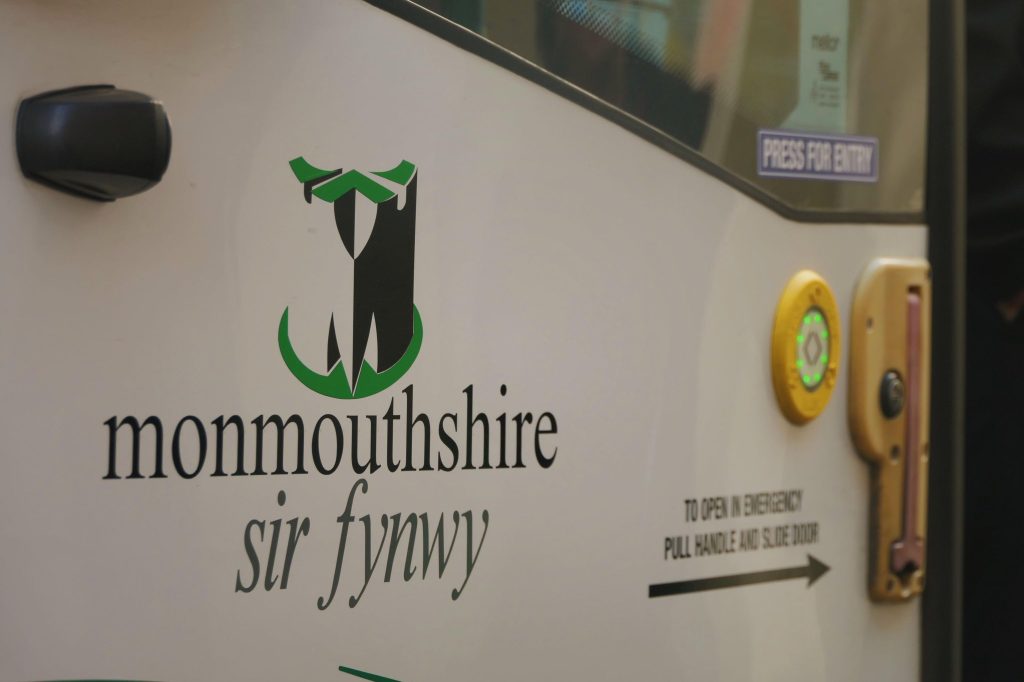 Buses are recognised as helping to reduce social isolation. The 65 bus that runs between Chepstow and Monmouth via Trellech is another example of a rural service that is provided by Monmouthshire County Council and is greatly valued by service users. It runs along a scenic route, enjoyed by visitors as well as residents.
Cllr. Catrin Maby, Monmouthshire's Cabinet Member for Climate Change and Environment has been encouraging residents to use Monmouthshire's bus services: "It was a huge pleasure to take a ride on the 65 bus this month. Buses make a huge contribution to all our lives socially, economically and environmentally. They are also a lifeline for communities providing access to education, work, healthcare, shops and leisure. We want to see more people get on board to protect these vital services for future generations."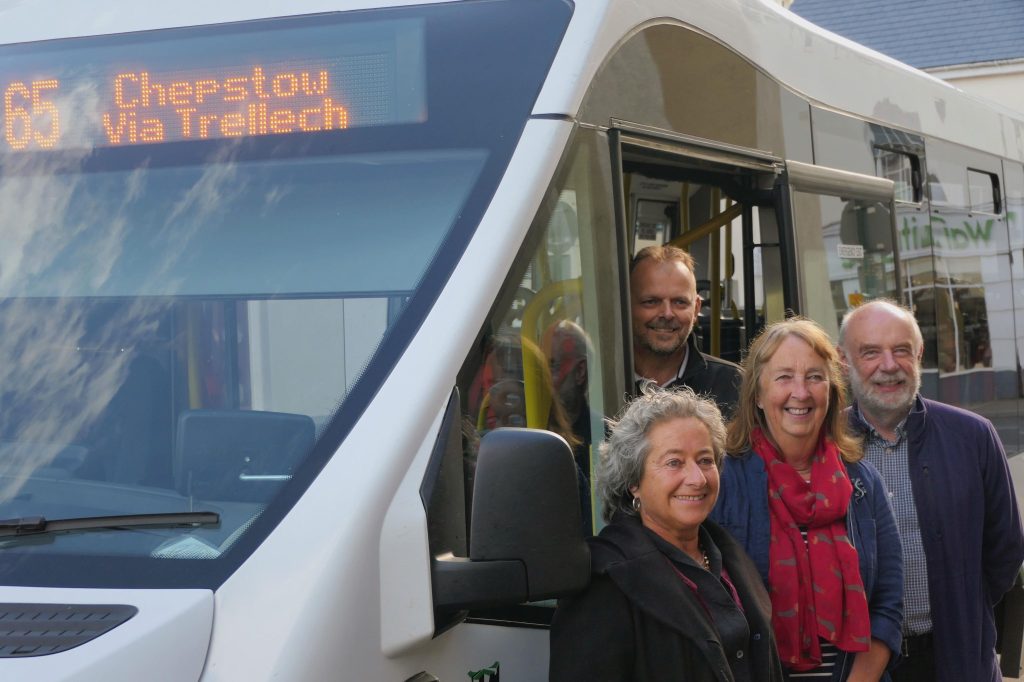 To find out more about Catch the Bus Month visit www.bususers.org/catchthebusmonth or email catchthebus@bususers.org.
You can also see the bus timetables in Monmouthshire here: Bus Timetables – Monmouthshire