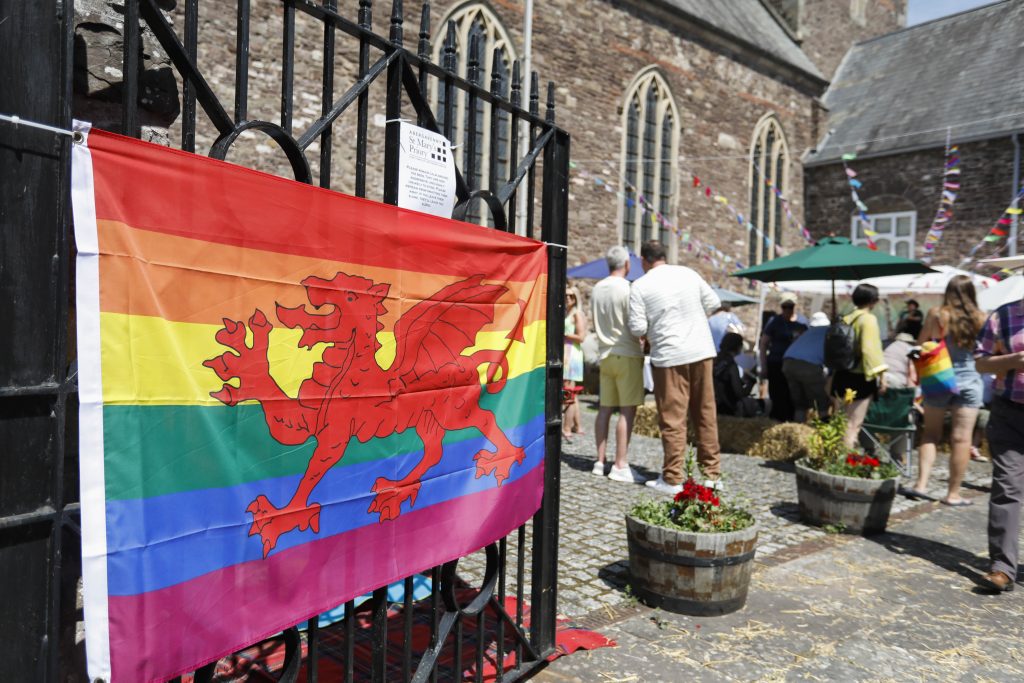 Abergavenny Pride took place on Saturday 16th July, with crowds showing their support for the LGBTQ+ community.
The event hosted local musicians on the main stage throughout the day, accompanied by craft stalls, children's play area, food stalls, and talks and discussions, with a promise of a safe environment where anybody could be themselves.
The event included open talks from Fr. John Connell, Rector of St. Mary's, along with other members of different church and faith groups who discussed the journey as people of faith being members of the LGBTQ+ community. Mind Monmouthshire also offered open conversations about the struggle faced by the LGBTQ+ community with mental health, but also focused on the positive impact the community has had over the past ten years.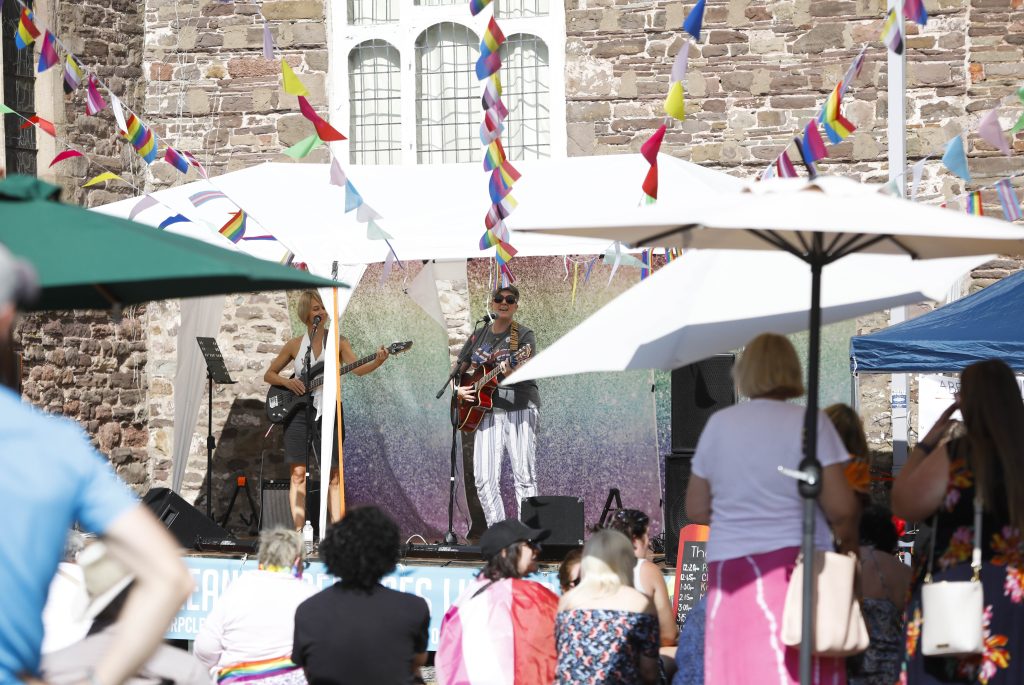 Abergavenny Pride was established in 2019 when wife-and-wife team Kate and Elaine McCulloch, along with friend Jo Webb, discussed how there was a lack of visible LGBTQ+ presence in the town. Elaine posted on a local Facebook group to gauge interest, and fast forward a few months, the firstAbergavenny Pride was held on July 6th, 2019, with over 200 people in attendance and some wonderfully heart-warming stories taking place.
A two-year hiatus during the pandemic increased the challenges for the LGBTQ+ community that are often heightened by difficult family relationships and social isolation, which motivated the team of volunteers to get Abergavenny Pride up and running for the second time.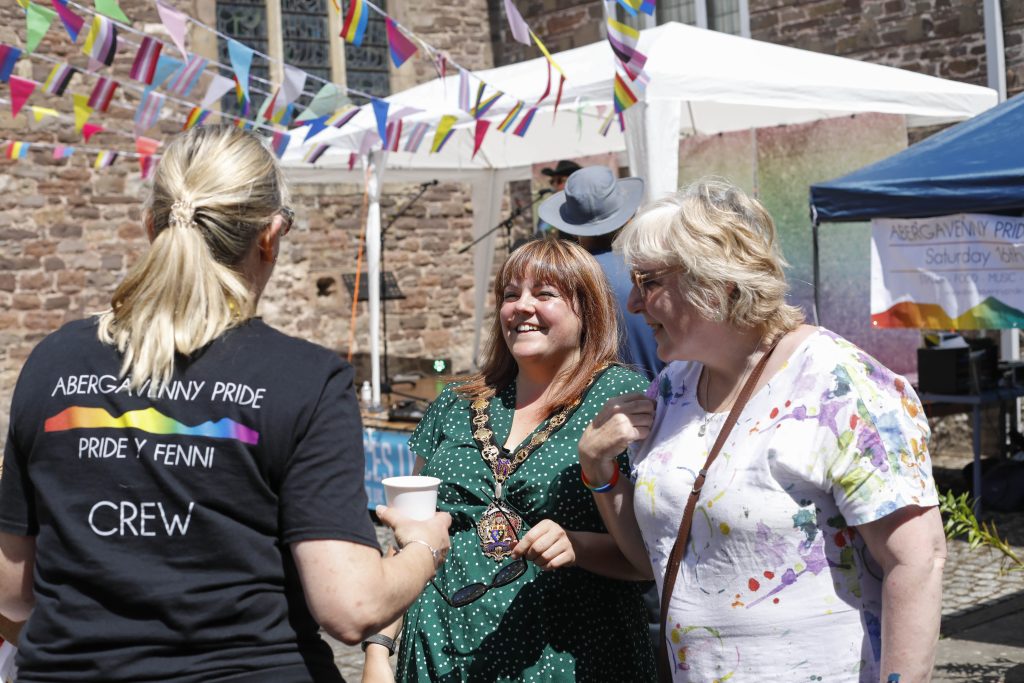 Cllr. Laura Wright, Monmouthshire County Council's Chair, said: "I am absolutely delighted to support Abergavenny Pride 2022 and particularly happy that it is taking place in the part of Abergavenny that I represent as a County Councillor. I hope this demonstrates that Abergavenny – and Monmouthshire more widely – is a safe, inclusive and enjoyable place to live and visit for everyone whatever their sexual orientation or gender identity."
"I am committed to ensuring that events like Pride always get the full support of Monmouthshire County Council as we work towards making our county a place where nobody is discriminated against and everyone can enjoy celebrating who they are."
The aim of Abergavenny Pride is to bring communities together in celebration, unity and solidarity whilst remembering how pride began; as a protest.