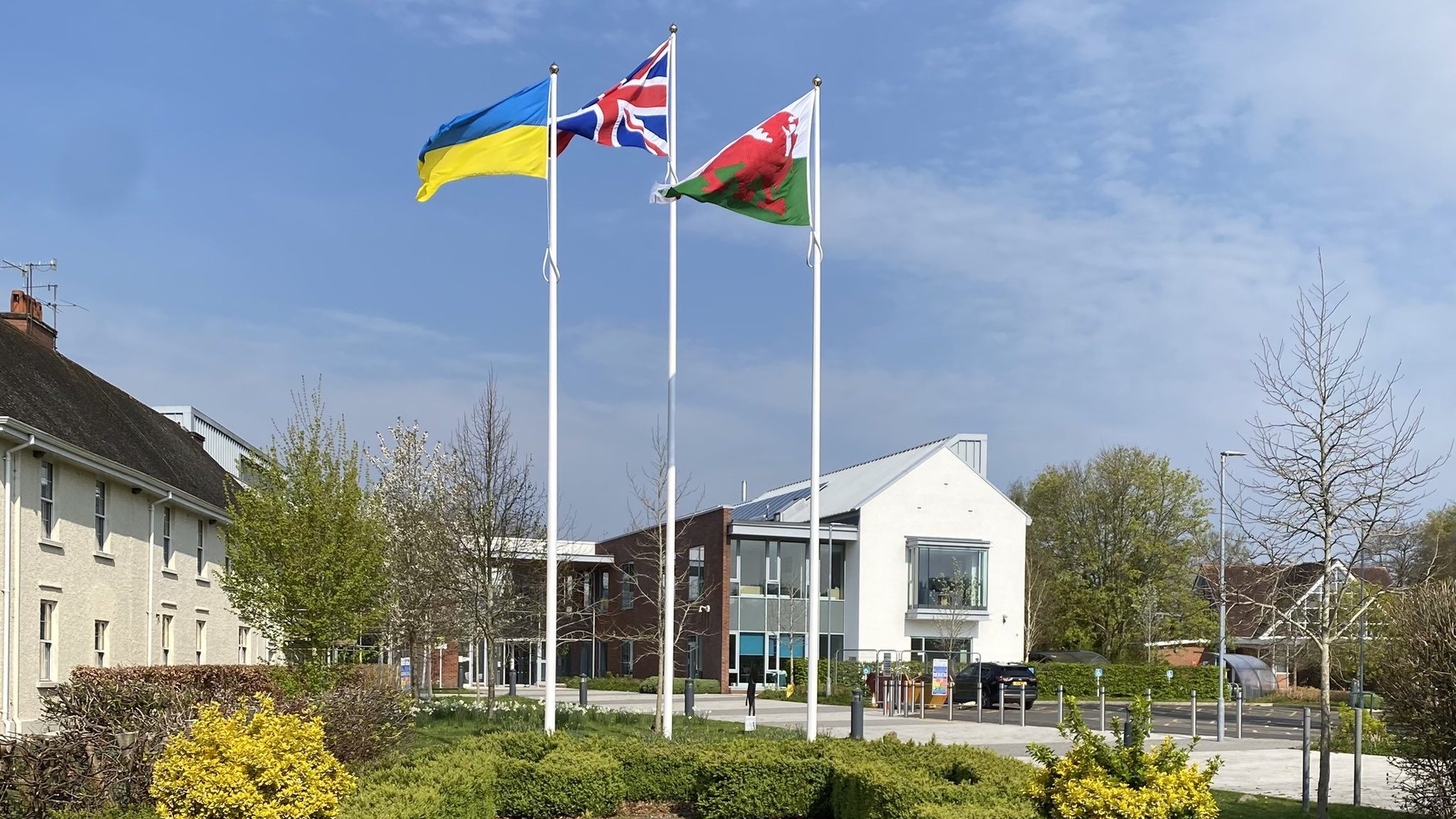 Monmouthshire Council has praised the incredible response from residents who have opened their homes to families fleeing the war in Ukraine. More than sixty families in the county have offered accommodation under the Homes for Ukraine scheme. The council has been in touch with all of these people to ensure that safeguarding and property checks are carried out. It is also working with partners including Aneurin Bevan University Health Board, The Welsh Government and the British Red Cross to provide a service where hosts Ukrainian families will be able to access financial support, health checks, education advice and counselling as well as essential supplies.
The latest figures published by the UK Government show that 48 visas had been issued to people who will be arriving in the county which is the fourth highest in Wales.
Like many local authorities, Monmouthshire will be providing free language classes along with employment support advice to help people find jobs. A number of local people have also come forward to offer their services as translators alongside professional interpreters. The council is also keen to hear from local landlords who may have properties to let which could accommodate families arriving in Wales under the separate Welsh Government super-sponsor scheme.
Chief Executive Paul Matthews said,
"We are humbled by the remarkable response from the people of Monmouthshire who have opened their homes to families fleeing the war in Ukraine. We are also incredibly grateful to the businesses and community groups who have been in touch to offer support."
Anyone who wants more information is advised to visit www.monmouthshire.gov.uk/support-ukraine or e-mail ukrainesupport@monmouthshire.gov.uk.
Homes for Ukraine Scheme: https://www.gov.uk/register-interest-homes-ukraine Welsh Government Super Sponsor Scheme: https://gov.wales/wales-super-sponsor